If you're looking for a street food experience in India, Jodhpur is a fantastic option for your adventures! You'll discover some incredible Rajasthani delicacies as well as dishes that originated in the city.
With over 75% of the population of Jodhpur being Hindu, you will find a lot of vegetarian street food – though if you are a meat eater, never fear – almost 20% of the population of Jodhpur are Muslim so you'll find some fantastic Halal spots serving up the meaty delights you are craving!
So – what street food dishes should you be looking out for as you travel around Jodhpur?
Kanda Kachauri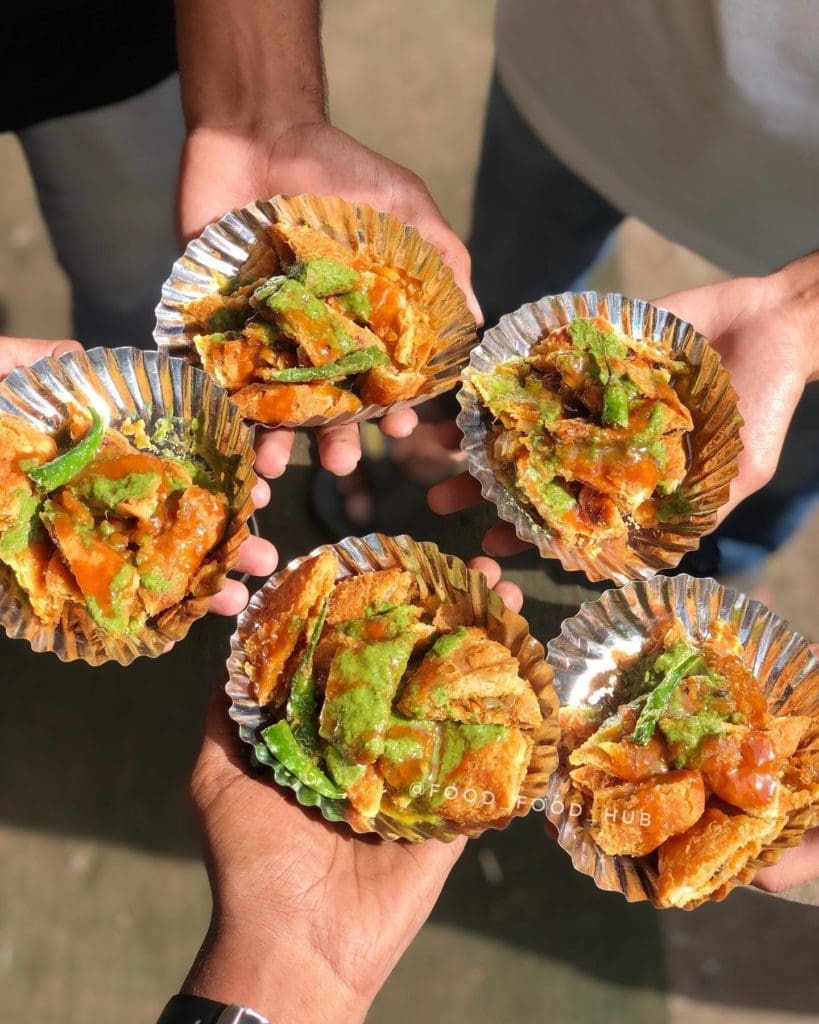 Kanda Kachauri is a super popular Rajasthani breakfast dish that you will find being served by street food vendors throughout the city of Jodhpur.
It is a fried pastry with a deliciously spicy onion filling. It is usually served on the street by being torn open and topped with an array of chutneys. These vary from vendor to vendor – but you can be sure of a taste sensation!
It's a perfect mix of decadence from the frying, flaky texture from the pastry, spiciness from the onion filling, and freshness from the chutney.
Popular with the locals: Agrawal Kadi Kachori, B Road, Sardarpura, Jodhpur, Rajasthan 342003, India
Mawa Kachori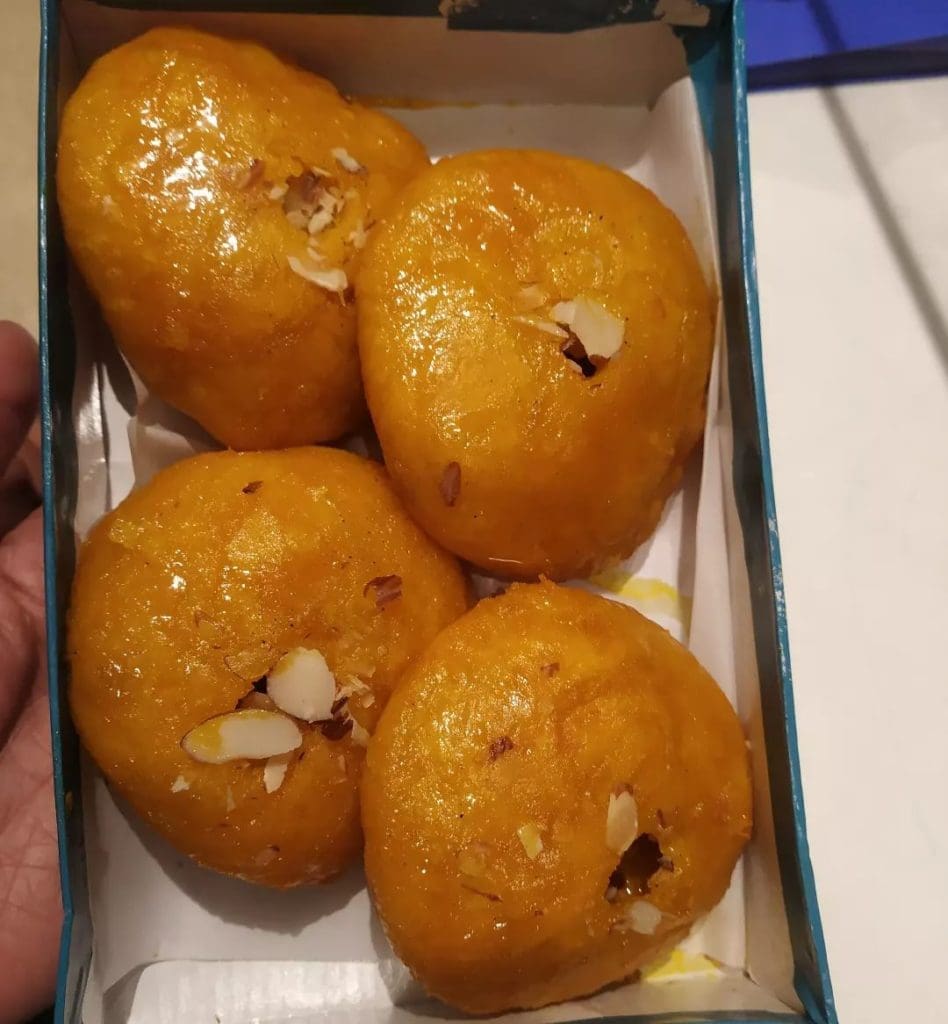 Similar to the Kanda Kachauri above the Mawa Kachori is a fried pastry, however, this version is sweet!
Typically Mawa Kachori is stuffed with milk solids (khoya) and dried fruit that is enhanced with spices and saffron.
As you can imagine, this is a highly decadent and delicious dish, especially popular with families celebrating the festival of Diwali.
You're most likely to find this dish in one of the many "sweet" shops in Jodhpur which specialise in delicious traditional Indian sweets and desserts.
Popular with the locals: Janta Sweet Home, 3, Nai Sarak, opposite Priya Hotel, Chauraha, Jodhpur, Rajasthan 342001, India
Mirchi Bada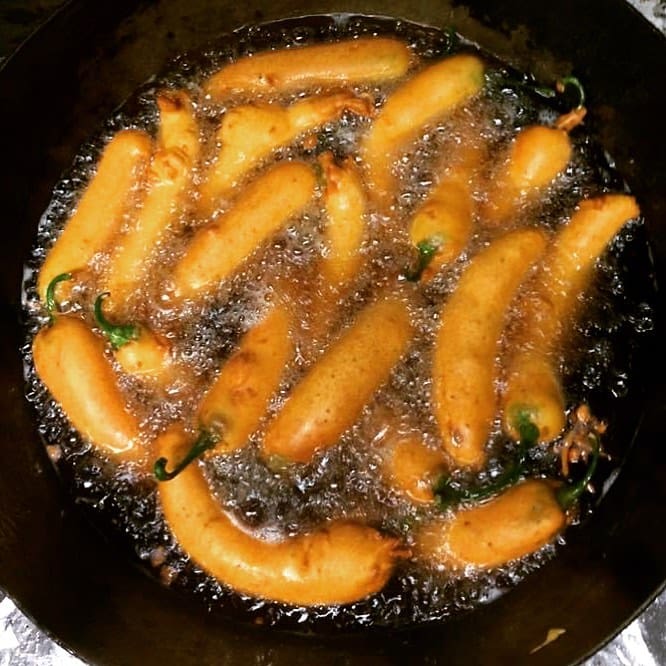 I feel like this unique Rajasthani street food is India's answer to the "Jalapeno Popper" 🤣. It's a very famous and popular street food snack in Jodhpur and for good reason!
Street food vendors take a fresh Banana Pepper and stuff it with their mix of potato and/or cauliflower stuffing. It is then battered, deep fried, and served to you fresh!
As always with this sort of street food, vendors will have their own range of chutneys that will either be drizzled on top or served on the side for dipping.
This is a must-try local dish!
Popular with the locals: Shahi Samosa Arora Namkeen, 95/B Clock Tower Road, Nai Sarak Clock Tower, Jodhpur, Rajasthan 342001, India
Makhaniya Lassi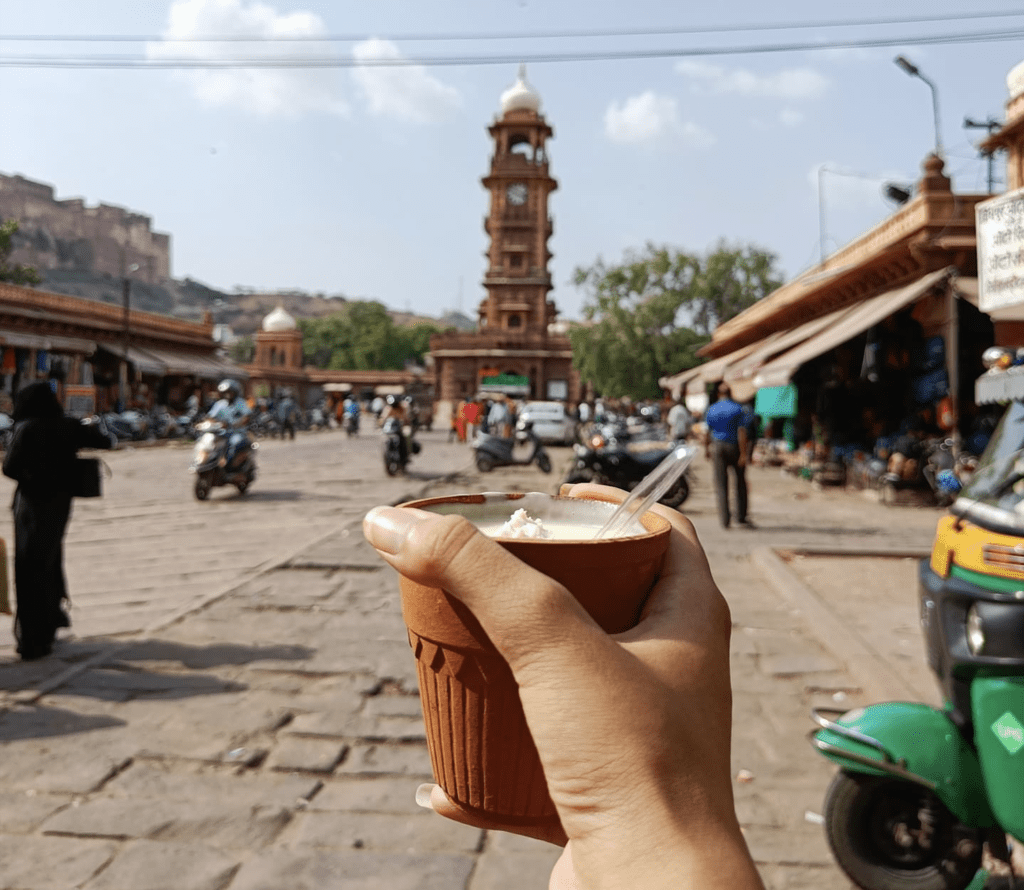 What do you reach for to round off a hot and spicy meal or snack when you are food adventuring on the streets of India? Lassi of course!
Except, of course, Jodhpur it's own special Lassi which is famous and you must try when you visit the city!
The Makhaniya Lassi is a super thick and sweet lassi made with curd and milk and flavoured with rose water and saffron. It really is special! Because it's so thick it's traditionally eaten with a spoon and because of this is often topped with nuts and melted unsalted butter to add extra flavour and texture.
I literally cannot think of a better way to round off a day of eating my way around the city of Jodhpur!
Popular with the locals: Mishrilal Hotel, Clock Tower Road, Sardar Market, Jodhpur, Rajasthan 342001, India
Ker Sangri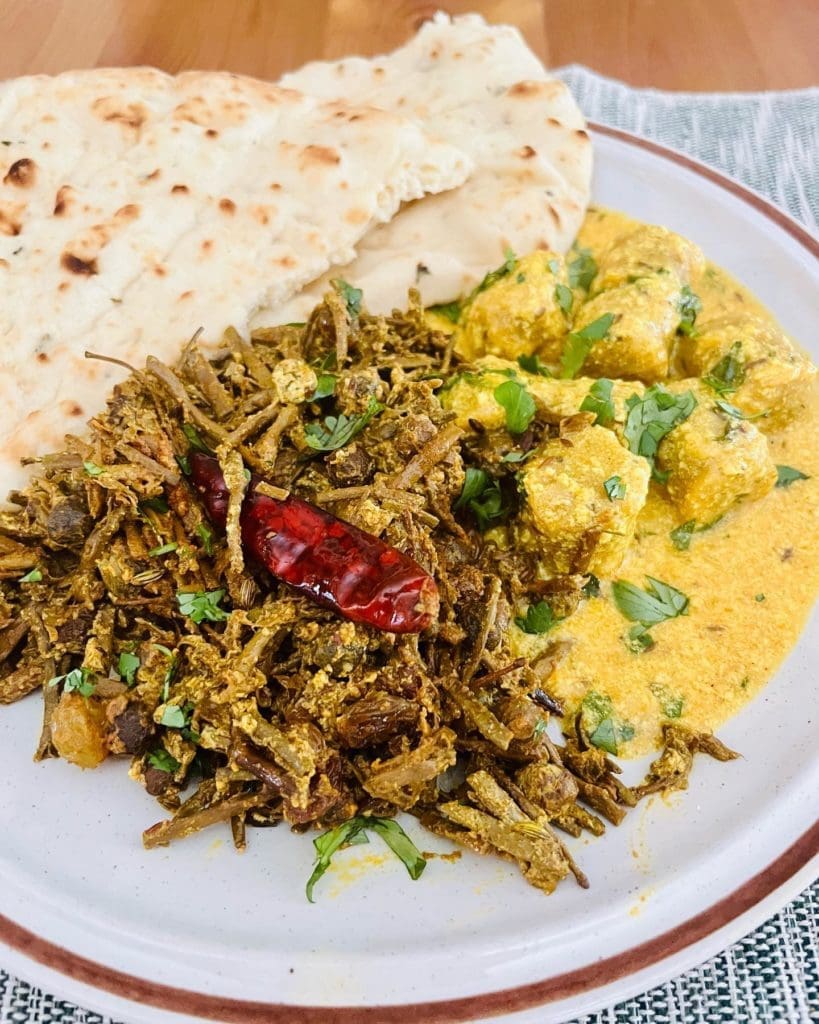 If you're a Westerner, this dish will certainly seem a little unusual – however, it's a super famous dish across Rajasthan and one that the locals absolutely LOVE.
Ker Sangri is made using local dried ker berries and sangri beans, which are both thought to have health benefits. It's a dish which is full of tangy, sour, and spicy flavour which will be sure to delight.
It's a local dish which absolutely must be tried on your trip to Jodhpur.
Popular with the locals: Gopal Roof Top Restaurant, Makrana Mohalla, near Mehrangarh Fort, Sodagaran Mohalla, Jodhpur, Rajasthan 342001, India
Anything Missing?
This guide is all about bringing you the very best street food to try in Jodhpur. Feel like we are missing something? Get in touch and let us know!