What's not to love about Salisbury? There is loads of incredible history on our doorstep, the beautiful Wiltshire countryside all around and the food (oh my gosh the food 🤤). We don't know about you but a bottomless brunch feels increasingly on the cards in this post-covid world where friendship is all the more critical. We wanted to write this article to keep track of all the options for a decent bottomless brunch in Salisbury.
A bottomless brunch, for the uninitiated, is where you get together with your besties and enjoy delicious food and "bottomless" drinks. It's the perfect excuse for day drinking and of course, you'll need the food to soak it all up!
Our Top Picks for Bottomless Brunch in Salisbury
We love the food scene in Salisbury. There have been a number of incredible places popping up over the years (and I'm sure we'll write about some of those places in future articles). But, when it comes to bottomless brunch, it's only just begun. We're crossing our fingers for an explosion of options in the near future. For now, there are two solid options for a banging bottomless brunch.
The Bridge Tap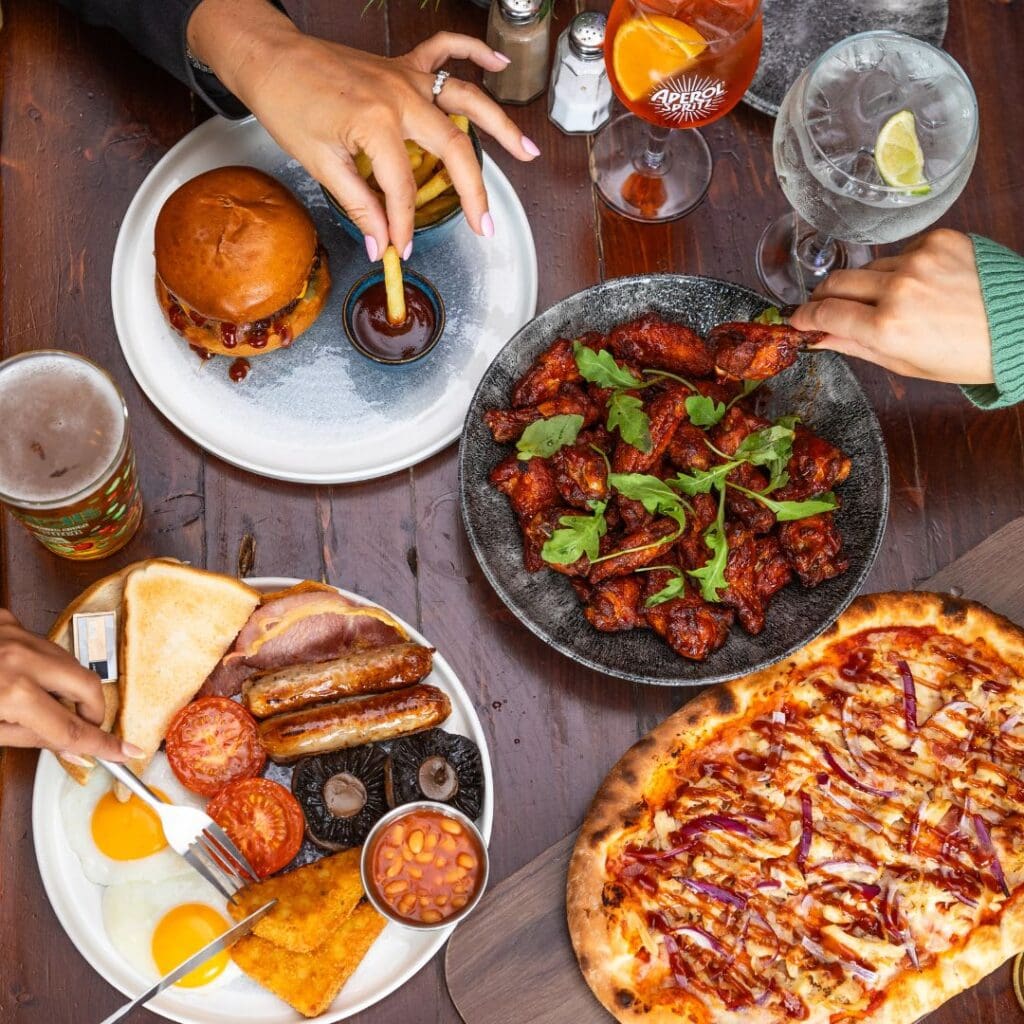 We love the Bridge Tap. It's where Slug and Lettuce used to be, just over the river and smack bang opposite the clock tower. The vibe is chilled and the food is great. We love that they've not gone down the traditional pub grub route and have pushed the boat out a bit. Their bottomless brunch offering includes some amazing burgers, pizzas and an amazing breakfast. There's also a range of fancy upgrades you can make such as Karaage coated chicken with Asian slaw, Korean sweet sriracha sauce, red chilli and coriander (PHWOAR).
You get a full and leisurely 2 hours to enjoy your brunch which is plenty of time to get your money's worth. And on the note of money, we think this one is excellent value for money. The drinks options are pretty standard (but definitely enjoyable) and there are some upgrade options on the drink front too! We love their Fire & Passion cocktail: Bacardí Caribbean Spiced rum with passion fruit purée, lime juice and a dash of sugar syrup.
Cost: £29 per person
Location: The Bridge Tap, 12 – 14 Fisherton Street, Salisbury, SP2 7RG
When: Monday-Wednesday 12pm-11pm, Thursday 11am-12am, Friday-Saturday 11am-1am, and Sunday 1pm-8pm
Cosy Club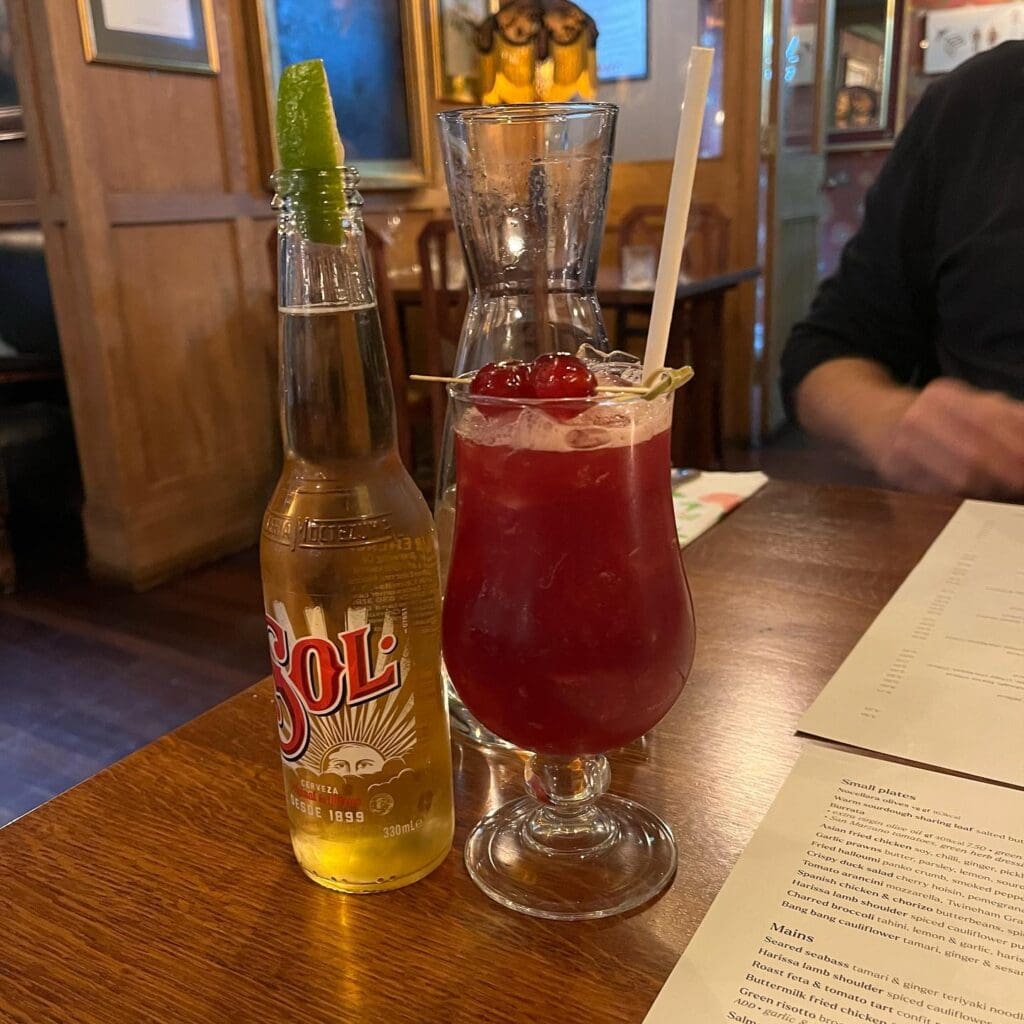 Who doesn't love a Cosy Club? We particularly love the Cosy Club in Salisbury, the decor is on point with a 1950s-landed gentry vibe going on! The staff here have never been anything but super friendly and make great hosts for a fun bottomless brunch.
For your brunch, you can choose anything on their regular menu and upgrade it to a bottomless brunch by paying for the bottomless drinks. Some of our menu favourites are Buthcer's Brunch with fried egg, Smashed Avocado with Halloumi, Shakshuka with Chorizo and Feta, and Huevos Rancheros. In terms of the drink options, you've got your classic mimosas, prosecco, etc. and then some interesting additions. We love the Marmalade Spritz. For your brunch, you'll get 90 minutes to enjoy.
Cost: £25 per person (on top of the cost of your food)
Location: Cosy Club, College Chambers, 49 New Street, Salisbury, SP1 2PH
When: Monday-Sunday 10am-3:45pm
Anything Missing?
We occasionally get things wrong. We miss stuff and we include stuff that has since changed. Life happens. If you spot something here that you want us to change or we've missed your favourite venue, please do get in touch.