Have you ever tried a bottomless brunch? They really are a great way to get together with friends and have a good time. What's not to like? You typically get at least an hour (often more like 2) to enjoy good food and unlimited drinks – that's why it's called 'bottomless'.
We're obsessed with good food here at Taste: Travel Obsession and we love a tipple too, so we thought we'd compile this ultimate guide for foodies wanting to make an informed choice about where to go for their next bottomless brunch.
Our Top Picks For a Bottomless Brunch in Belfast
We love the foodie scene in Belfast, it's one of the best places in the UK for a diverse foodie culture. We've compiled this list of picks from that perspective. There are some popular, chain-style venues that do a good value bottomless brunch if your aim is just to have a good sesh. We've not included those places because we're writing for those craving something a bit special.
Tipsy Bird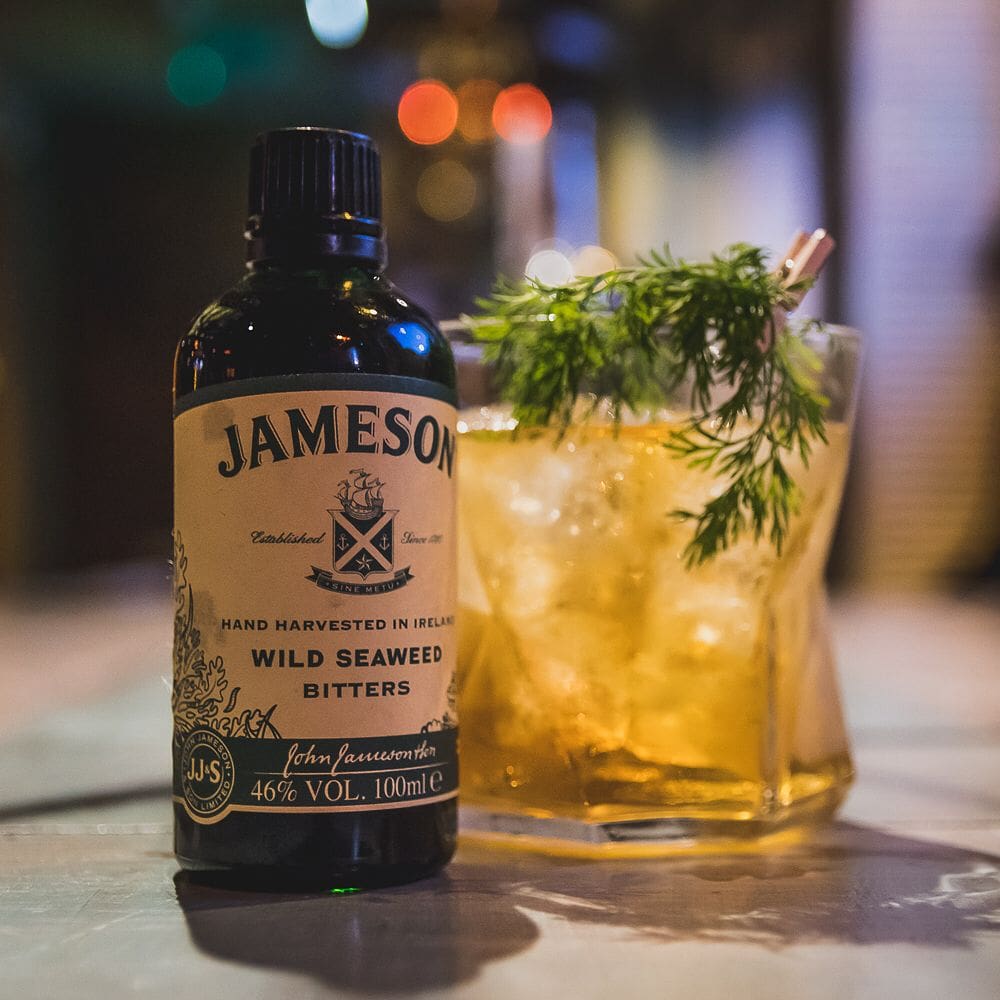 The Tipsy Bird is, first and foremost, about the drinks. Their cocktails, atmosphere and drink selection are legendary. But, as a foodie, we suggest you don't write them off. Their bottomless brunches come with a sharing charcuterie platter to soak up those amazing drinks. Our cocktail of choice here is called the Basic Bird and features gin, pineapple, lemon, raspberry & soda. You get 90 minutes to enjoy your bottomless brunch here.
Cost: £31.50 per person
Location: The Tipsy Bird, 90-100 Ann St, BT1 3HH Belfast
When: 5pm-10pm Friday-Sunday
Cafe Parisien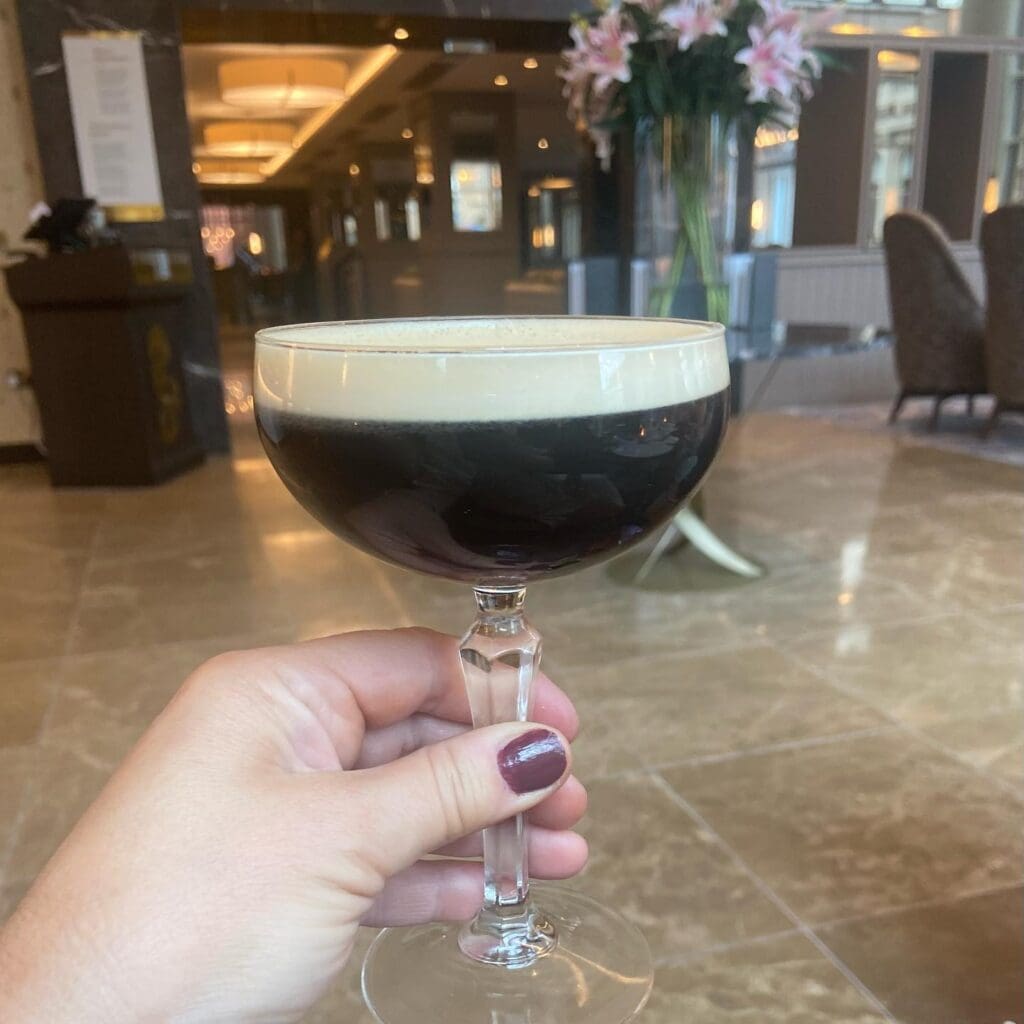 Oh boy, do we LOVE Cafe Parisien! This immaculate bistro is the place to be seen in Belfast. Home to fashionistas, wedding parties and those who like a touch of class with their bottomless brunch. The vibe is cosy and classy and feels like it belongs in Paris (we think that's intentional). There's also a fantastic view of the City Hall here.
Your food choices are wide-ranging and classic including dishes like baked eggs, croque monsieur, and eggs benedict. The drinks are elegant and include options like wines, beers, mimosas, Aperol, belinis, and of course, prosecco. You get a leisurely 2 hours to enjoy your bottomless brunch.
Cost: £45 per person
Location: Cafe Parisien, Cleaver House, Donegall Square North, Belfast, BT1 5GA
When: Sundays 10am-4pm
Margot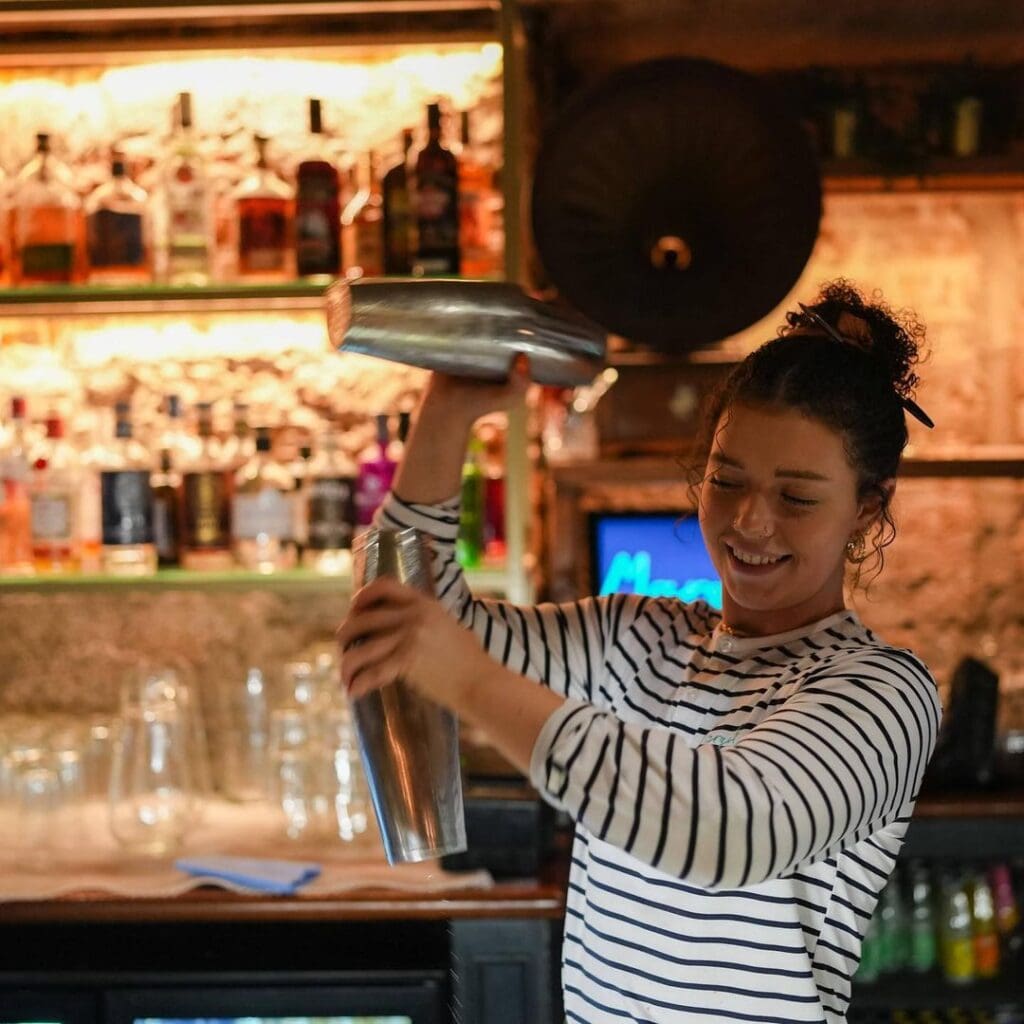 Margot's is a hidden gem a stone's throw from city hall. Their bottomless brunch comes highly recommended. The vibe is classy but relaxed. Nestled in our favourite part of Belfast with plenty to do and explore once you've wrapped up with brunch.
We need to talk about the food! Oh gosh, it's good at Margot's. For your bottomless brunch price, you get to pick anything from their main brunch menu with options such as shakshuka, potato and duck hash, peanut butter and banana toast, and maple pancakes with bacon. As foodies, Margot's is a must for bottomless brunches. In terms of drinks, there's a good range of the usual suspects with some nice ciders on the list too. Keep your eyes peeled on their socials because Margot's also hosts some spectacular themed bottomless brunches in collaboration with the Brunch Club. Timings for your brunch vary so check with the venue before you book.
Cost: £35 per person (see individual prices for special themed brunches)
Location: Margot Belfast, 18 Donegall Square East, Belfast BT1 5HE
When: Saturday and Sundays 12pm-3pm
House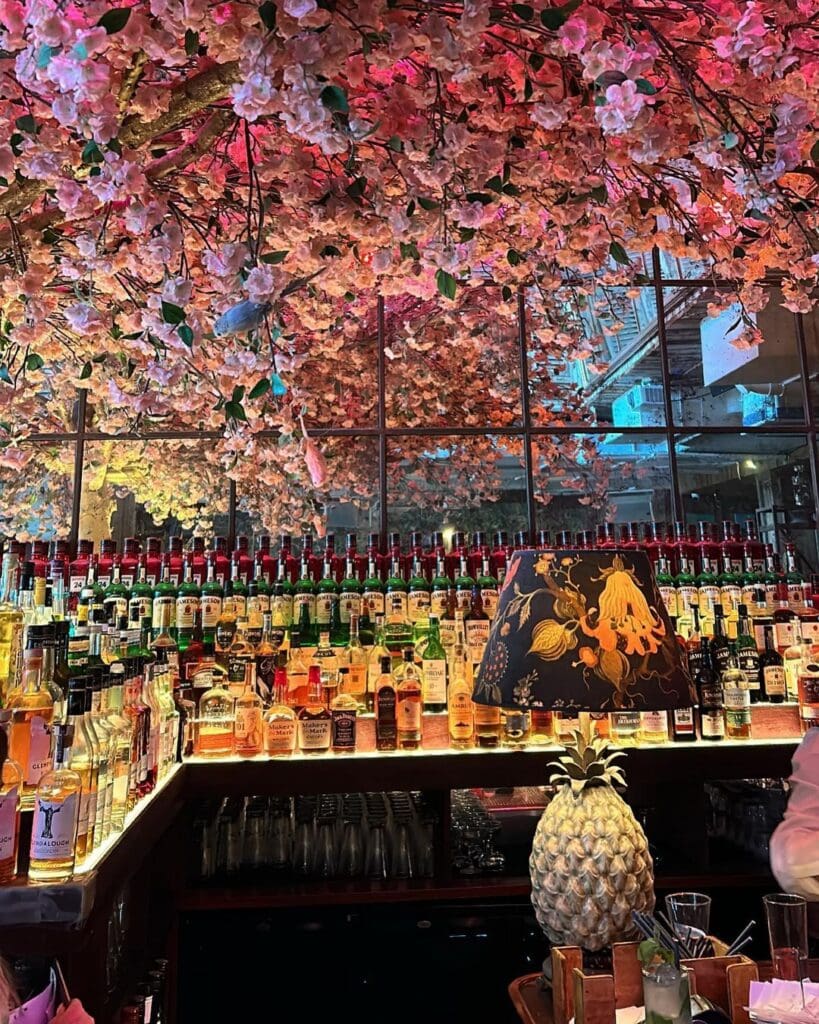 You're spoilt for choice in Belfast when it comes to a banging bottomless brunch. What we particularly love about House (apart from the amazing Instagrammable decor) is that the menu extends beyond the brunch favourites. Don't get us wrong, if you want the classics, they're there but there's also SO much more as well. If you were looking for a recommendation, we'd point you towards either the crispy salt and chilli chicken (the kimchi is divine) or their patatas bravas.
You're equally spoilt for choice when it comes to drinks at House. You can enjoy the classic prosecco, Bellinis etc. but, there are also some fancy additions such as their take on a Mojito (featuring tonnes of peach) or their house cocktail, Messinian Sour including Blood Orange Gin, Aperol, Orange Citrus, Sugar Syrup, Egg Whites. You get a leisurely 2 hours to enjoy your brunch here.
Cost: £25 per person
Location: House Belfast, 59-63 Botanic Ave, Belfast BT7 1JL
When: Saturday and Sunday 11am-3:30pm
Benedicts of Belfast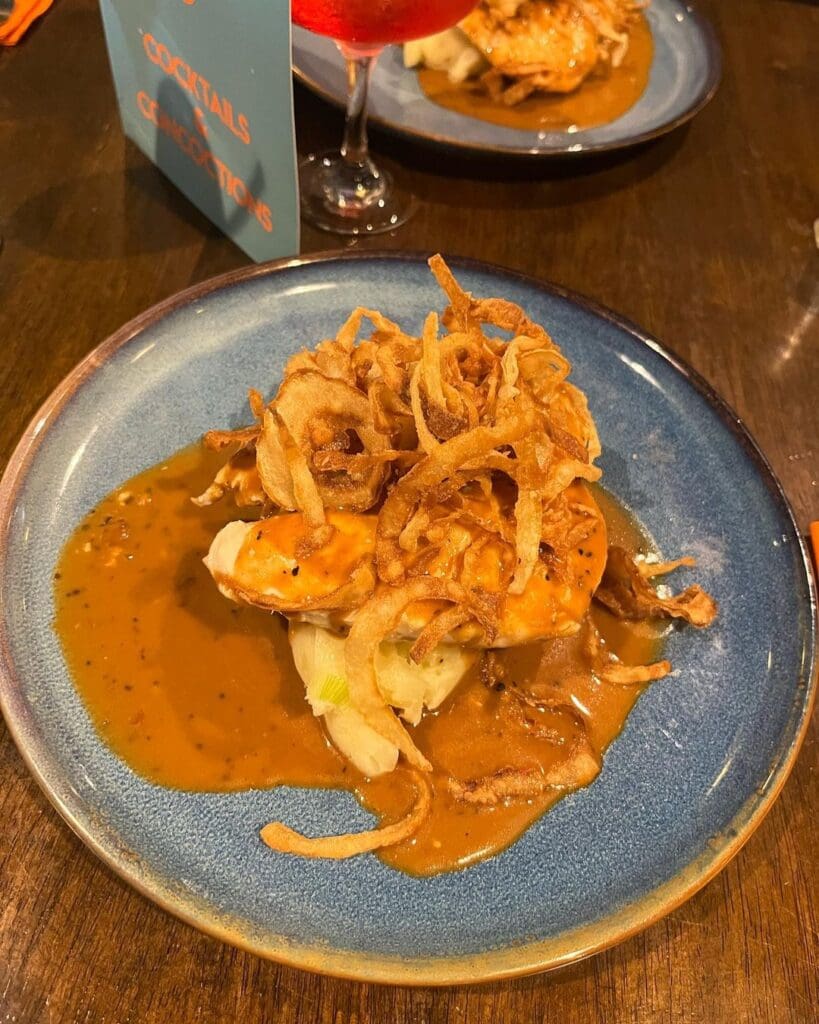 Benedicts is a bit of a Belfast institution when it comes to places to eat and drink. There's an elegant vibe here and a great place to catch up with friends. Their bottomless brunches are really good value for money and there are some fantastic foodie options on the menu. Our favourite foods on the menu include things like their open prawn sandwich, the chicken and watermelon salad, and their chicken stack (if it's your first visit you have to order this it's the law).
There are some good drink options on the menu too. We love that they include passionfruit daiquiris as they're a bit of a favourite here! You get a solid 2 hours to enjoy your bottomless brunch. Booking is essential here.
Cost: £30 per person
Location: Benedicts of Belfast, 7-21 Bradbury Place, Shaftesbury Square Belfast BT7 1RQ
When: Saturdays 1:30pm-3:30pm or 2pm-4pm, Sundays 3pm-5pm
Haymarket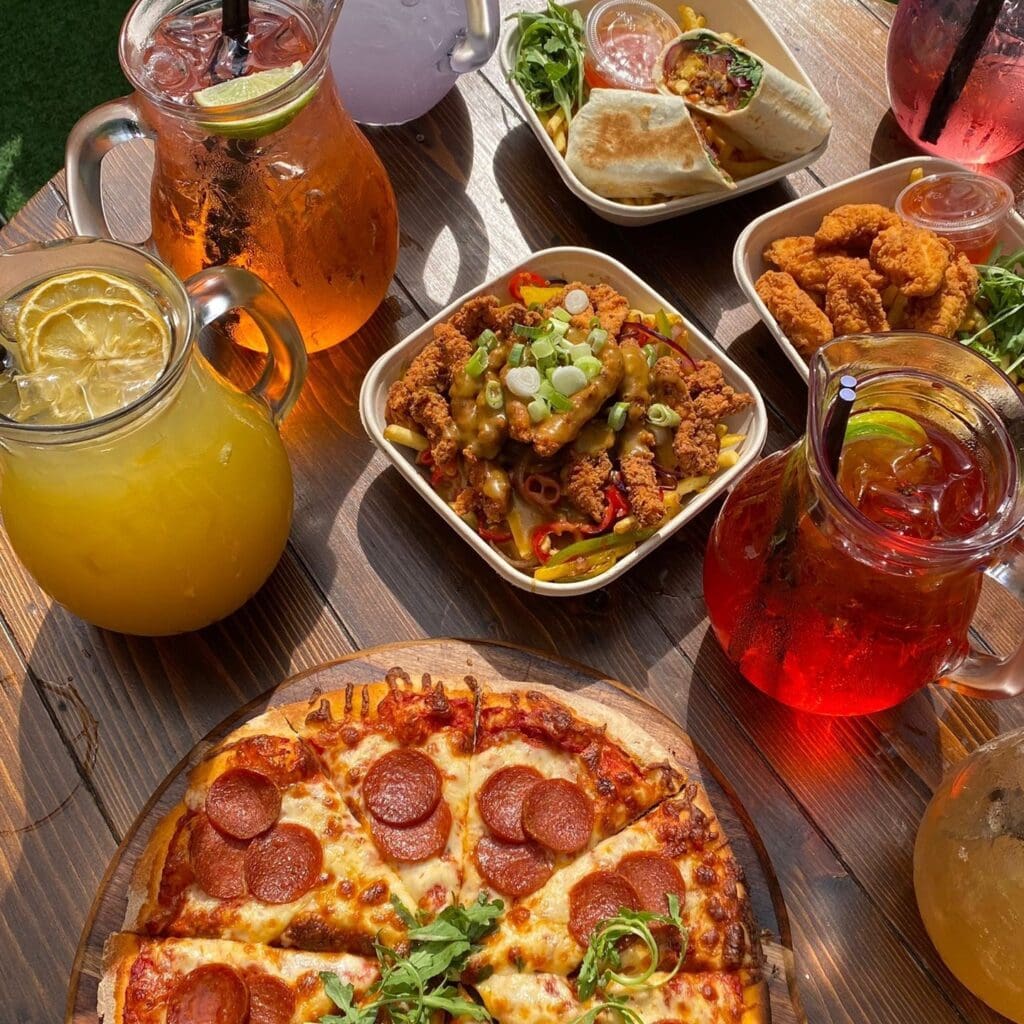 The atmosphere at Haymarket is unrivalled. This is the place to go when you're looking for a long-overdue catch-up with good friends. Great food and drink, good music, good location. We love that the emphasis here is a bit different. Haymarket is for those of us craving a bit of a street food twist on the bottomless brunch concept.
For your bottomless brunch, you will have access to a range of pizzas, street food classics and sides as well as some great drinks. We'd recommend trying the chilli dog or the salt and chilli stack and washing it down with their Spiced Brew cocktail (WKD Iron Brew, Sailor Jerry Spiced Rum, Lemonade, Grenadine). You'll get an hour and a half to enjoy your bottomless brunch.
Cost: £35 per person
Location: Haymarket Belfast, 84 Royal Avenue, Belfast, BT1 1DJ
When: Friday 5pm-6:30pm & 7pm-8:30pm, Saturday 12:30pm-2pm & 4:30pm-6pm, and Sunday 1pm-2:30pm & 3:30pm-5pm
Anything Missing?
We're humans here at Taste: Travel Obsession. We sometimes get things wrong. If we've missed a place that you think needs to be added, we'd encourage you to get in touch. Our editorial policy is that the venue has to be a foodie destination so, with that in mind, there are places we've left off our list that don't quite fit that bill.