Long overdue a catch-up with your besties? What better excuse do you need than a bottomless brunch? We love a good bottomless brunch at Taste: Travel Obsession. Just in case you landed here not really knowing what a bottomless brunch is, here's a quick breakdown for you. A bottomless brunch takes the best aspects of breakfast and lunch, smooshes them together and decides that endless alcoholic drinks are needed on top!
Typically, when you book a bottomless brunch in Stoke-on-Trent, you're going to be allocated up to 2 hours for you and your guests to eat and drink. After that time, drinks will be chargeable again so, make sure you make the most of the allocated time. Most venues offering a bottomless brunch insist that you book in advance so, with all the venues we've listed, do check their websites before heading over there for brunch.
Our Top Picks for Bottomless Brunch in Stoke-on-Trent: 
We're serious foodies at Taste: Travel Obsession. We've written this article from that perspective. So, while there are tonnes of dining options in Stoke-on-Trent, we've opted to cover the ones that excite us most as foodies.
Bloom Hanley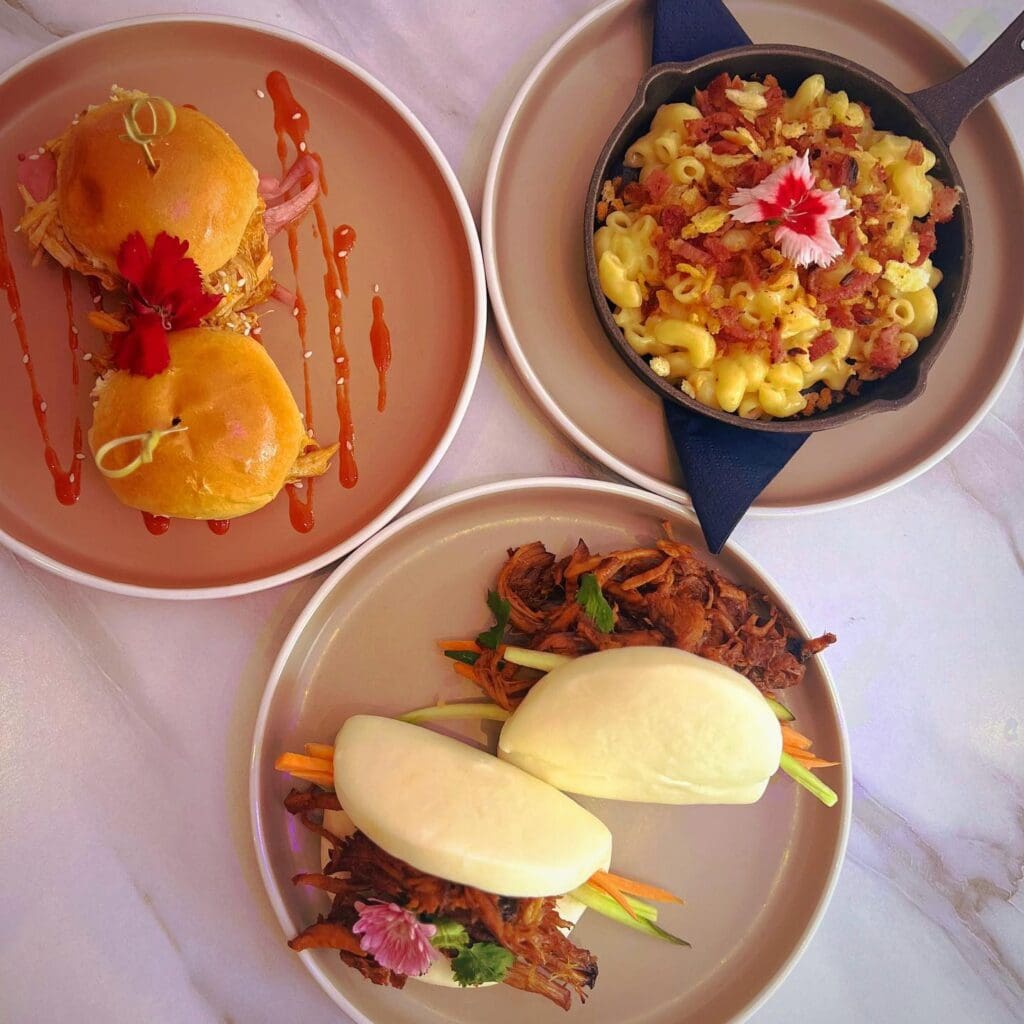 Bloom is a vibe, pure and simple. With tasteful floral decor and two great venues across Stoke-on-Trent (Hanley and Newcastle Under Lyme), this is our go-to for a good bottomless brunch. At Bloom the food isn't second best to booze, both are important aspects.
As standard, you get to choose 1 dish from an extensive menu. Some of our favourite dishes are their bao buns, sweet and sour pulled pork sliders, and truffle mac n' cheese. Their cocktails are just as enticing including old favourites like daiquiris, billinis, cosmopolitan and much more. Bottomless brunch at Bloom lasts for 90 minutes and you can enjoy it with up to five others.
Cost: £30 per person (£25 per person if you opt for Prosecco)
Location: Bloom Hanley, 29 Piccadilly, Hanley, Stoke-on-Trent, ST1 1EN
When: Friday-Sunday 12pm-5pm
Bloom Newcastle Under Lyme
We're not cheating by listing Bloom twice, both venues deserve their place on this list. Apart from a shared brand, things do look and feel different at Bloom in Newcastle-Under-Lyme. The food menu is different for starters.
As with their sister site, you get 90 minutes to enjoy your bottomless brunch at Bloom in Newcastle-Under-Lyme. Food options include things like chicken and chorizo meatballs, southern fried chicken strips and pancakes, and curried lamb naan bread.
Cost: £30 per person (£25 per person if you opt for Prosecco)
Location: Bloom Newcastle, 38 Ironmarket, Newcastle-Under-Lyme, ST5 1PB
When: Friday-Sunday 12pm-5pm
The Victoria Hotel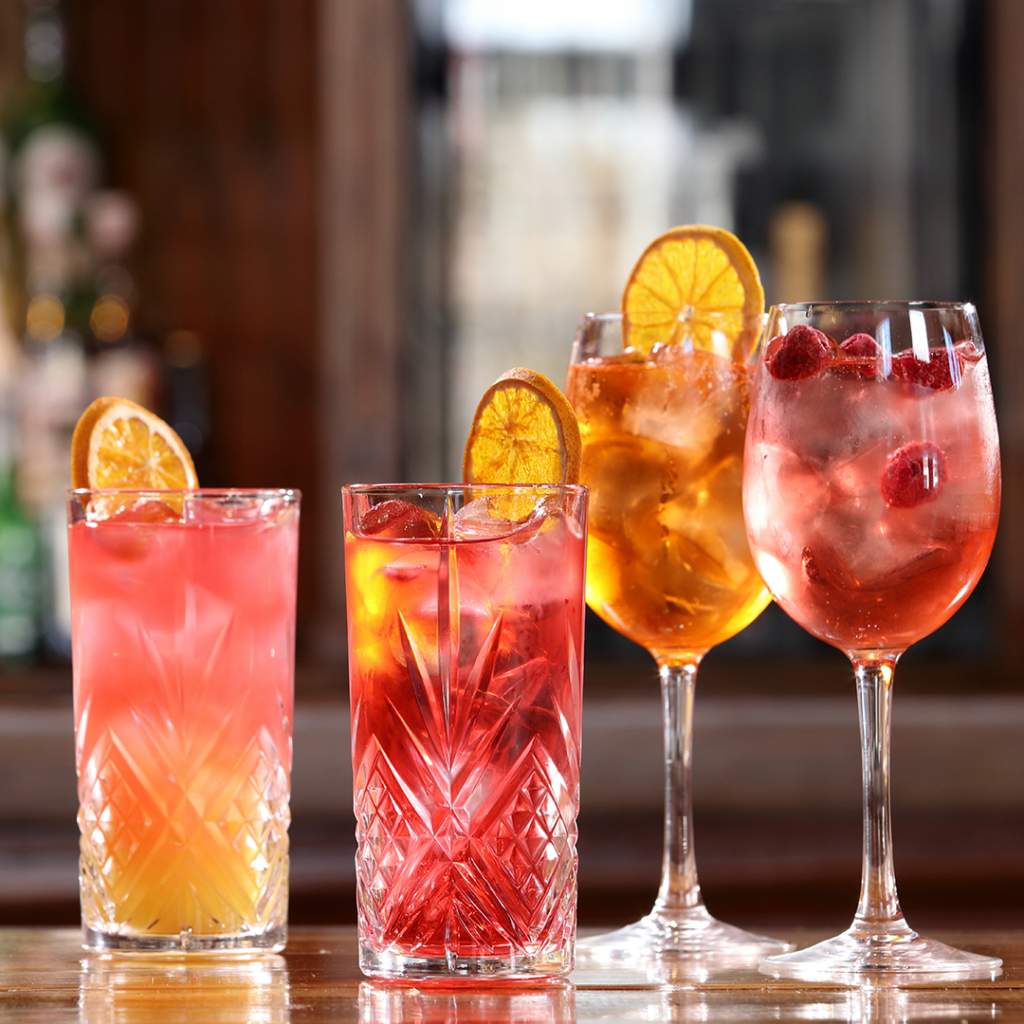 The Victoria is a traditional pub in Newcastle-Under-Lyme. We've included it here because sometimes you're craving an unpretentious bottomless brunch served the classic way. That's exactly what you get at The Victoria. You get a 2-hour time slot to enjoy bottomless prosecco as well as some tempting food items such as sausage sandwiches (yes please), brunch burgers, waffles with bacon and eggs benedict. You can, if you're that way inclined, upgrade your drinks to classic cocktails like sex on the beach, martinis etc.
Cost: £20 per person (bargain)
Location: Victoria, Brampton Rd, May Bank, Newcastle-under-Lyme, Newcastle ST5 0SJ
When: Saturday-Sunday 10am-2pm
The Quarter at Potbank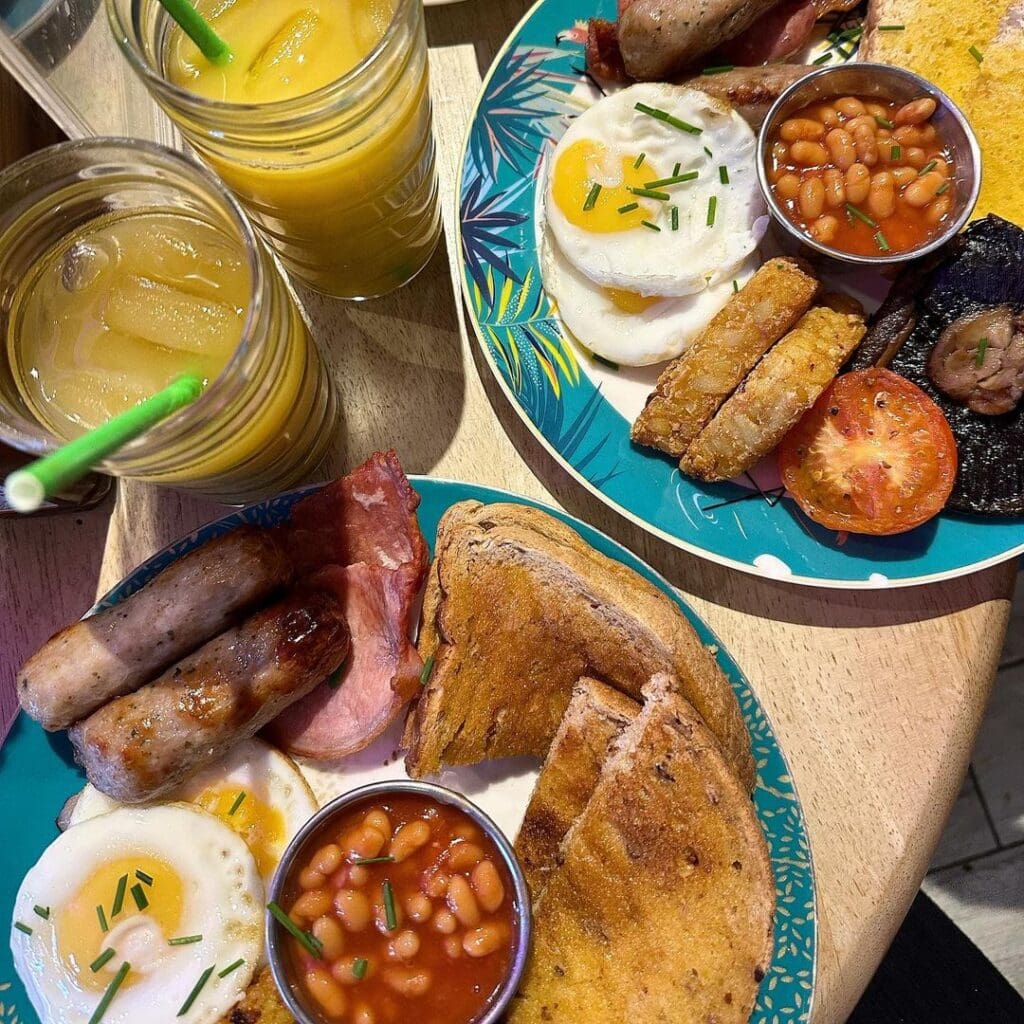 Back in the Hanley days, the Quarter was one of the best city centre restaurants. Then, in 2022 the owners announced the Hanley closure to focus on the Quarter at Potbank. At the time, this came as a shock but boy did they make the right decision. The Quarter at Potbank is incredible. It has an amazing atmosphere, the location is great and the brunch options are fantastic.
A bottomless brunch at The Quarter will last for 90 minutes and comes in 3 versions: The Cocktail version, The Virgin version and The Prosecco version, each at its own price point. The food menu is worth writing home about including dishes like chicken tenders, jalapeno poppers, maple sausages and bacon, and loaded nachos. Cocktails and mocktails are available including Woo Woo's, Pornstar Martinis, and daiquiri mocktails.
Cost: Virgin version £23.95 per person, Prosecco version £29.95, and Cocktail version £35.95
Location: The Quarter at Potbank, Spode Creative Village, Elenora St, Stoke-on-Trent ST4 1QQ
When: Wednesday-Sunday 12pm-4:30pm
Anything Missing?
We'll make a confession: Our team of writers are human beings! Shock horror I know. Because of that, we occasionally make mistakes or miss out on venues that really ought to be included. If we've done that and you'd like us to make up for it, do get in touch with us and we can discuss the venue we've missed out.