London really is a foodie's haven. Like any global city, London is a vast melting pot of cultures. Each culture brings its own take on taste and texture. In short, this means that London has something to offer just about every palette.
Whether you're looking for fine dining in London's top restaurants or a quick stop to eat in one of London's many independent cafes, takeaways or bakeries, you'll find it all.
---
Our Most Popular London Pages
---
Taste: Travel Obsession's Ultimate Foodie Guide to London
Jump to: London Foodie FAQs.
Speciality Coffee: London's Coffee Scene
Quick Bites: Central London's Top Lunch Spots
Borough Market
7 Dials
Spitalfields Market
Covent Garden
Exmouth Market
Flat Iron Square
Boxpark
Camden Market
Fine Dining: Our Favourite London Restaurants
The Ledbury
Sketch
The Ivy
Yauatcha
Chop Chop
Launceston Place
Core by Clare Smyth
Il Borro
Ormer Mayfair
Medlar
The Five Fields
Frog by Adam Handling
TasteTO: Chinatown – Must-See Spots in London's Chinatown
London's Ultimate Indian Restaurants
Dishoom
Bonoo
Taste of Nawab
Bombay Bicycle Chef
Bengal Village Brick Lane
Amrutha – Eastfield
Baked Goods: The Top Rated Bakeries in London
Buns at Home
Beigel Bake
The Hummingbird Bakery
Cafe De Nata
Crosstown Doughnuts
Gail's Bakery Soho
Chinatown Bakery
Ottolenghi Chelsea
Konditor
Eat the Streets: Our Pick of London's Most Irresistible Street Food
7 Dials Market
Spitalfields
Bourough Market
Camden Market
BoxPark
---
London Foodie FAQs
Where are the Foodie Areas of London?
Soho
Vibrant, colourful and eclectic, Soho really is the place to be! Just walking the streets of Soho is an experience. From its myriad of independent shops and restaurants to its club scene, Soho is a 24-7 kind of area. Centrally located and extremely accessible, you really have to visit.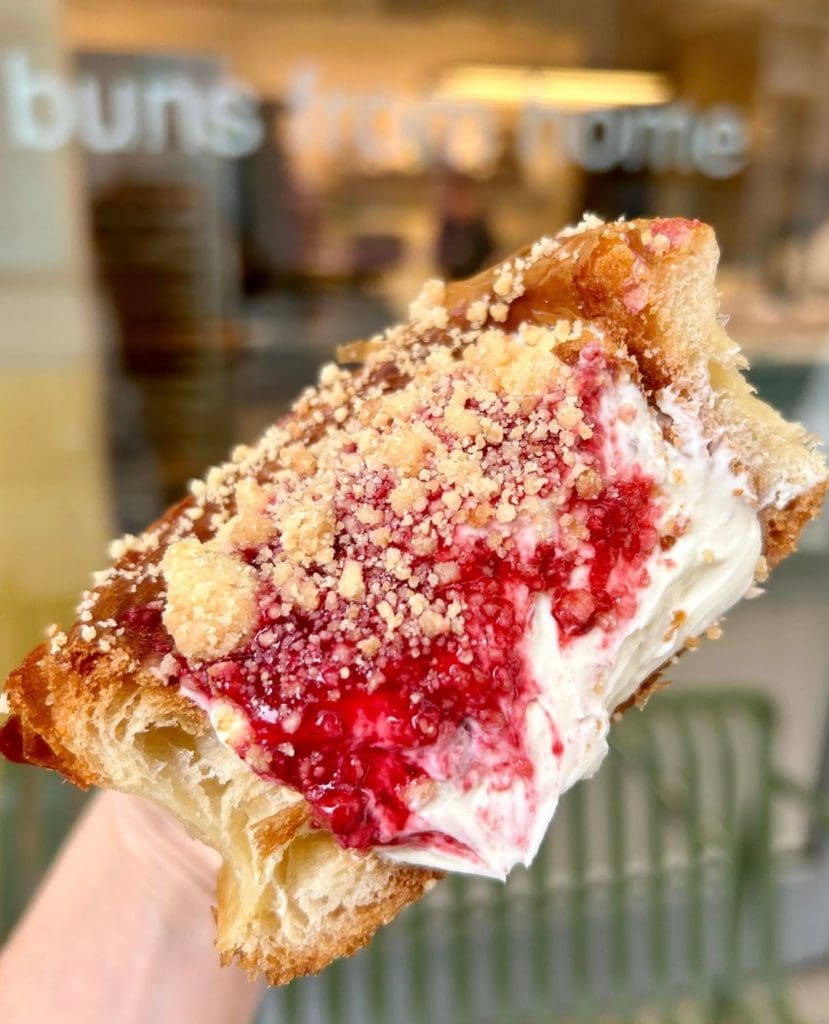 Chinatown
Visitors to Chinatown can expect to find a diverse range of Chinese foods, including Cantonese, Sichuan, and Hunanese dishes. From traditional dim sum to spicy hot pot, there is something for everyone to enjoy. Many of the restaurants in Chinatown are family-run and have been serving authentic Chinese food for generations.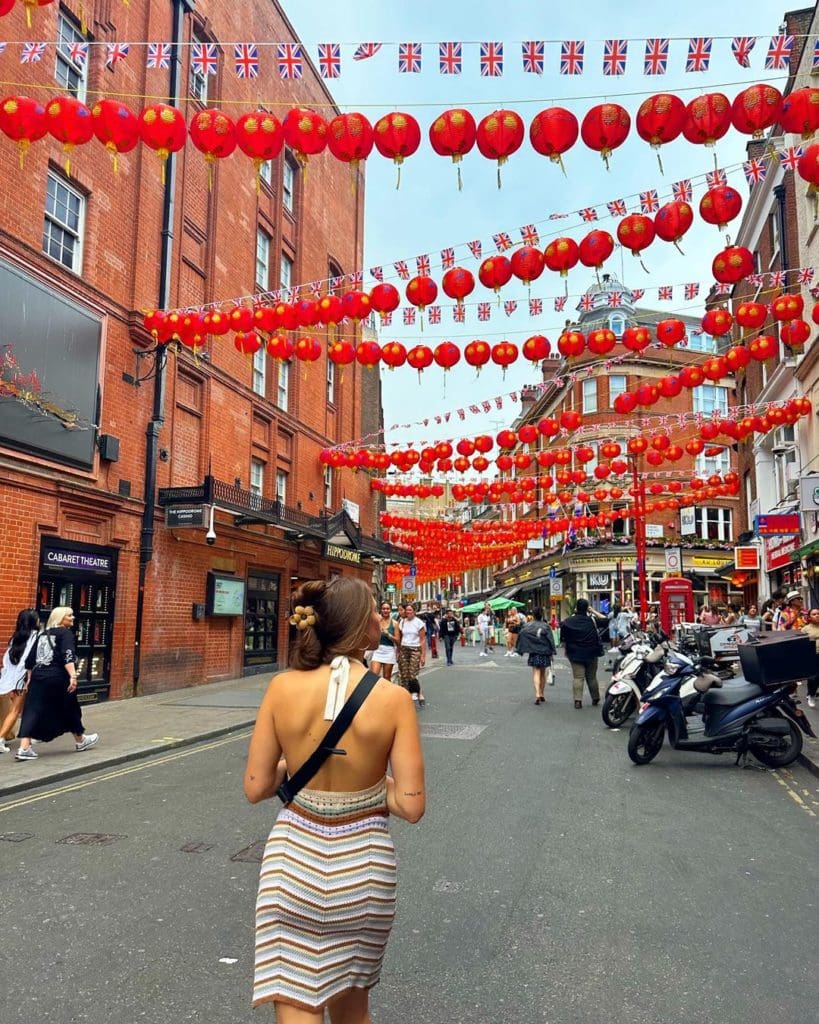 Islington
Islington is such a vibrant North London borough, known for its diverse food scene. It offers a range of foods, from traditional British to international flavours, making it a foodie's paradise. One of the most popular food destinations in Islington is Upper Street (lovingly dubbed, "Supper Street"), which is lined with restaurants, cafes, and bars. Islington is also home to several food markets, such as the Chapel Market and the Whitecross Street Market, where you can find fresh produce, street food, and artisanal products. These markets are perfect for foodies who want to experience the local food culture and support small businesses.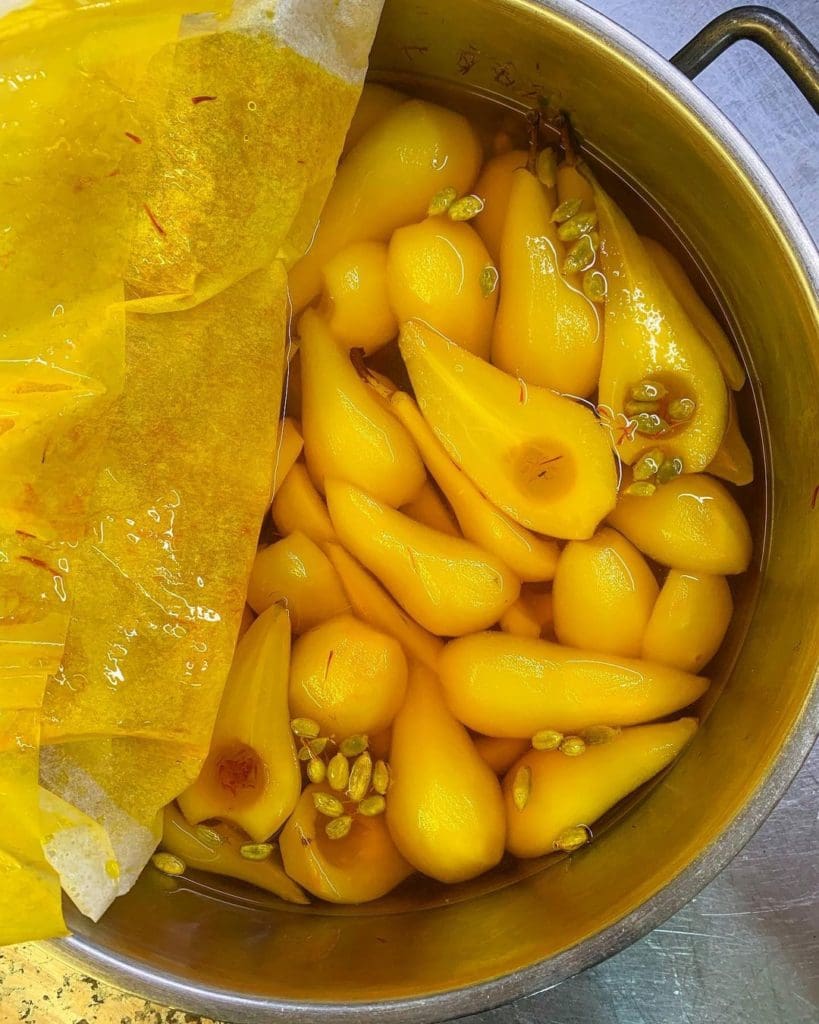 Covent Garden
World famous for its market, historic buildings and flagship tech stores, there's more to Covent Garden than meets the eye. We love the Spanish lattes at Arabica and can never resist a Shake Shack either! Particularly magical to visit at Christmas with some of London's best decorations to get you in the mood.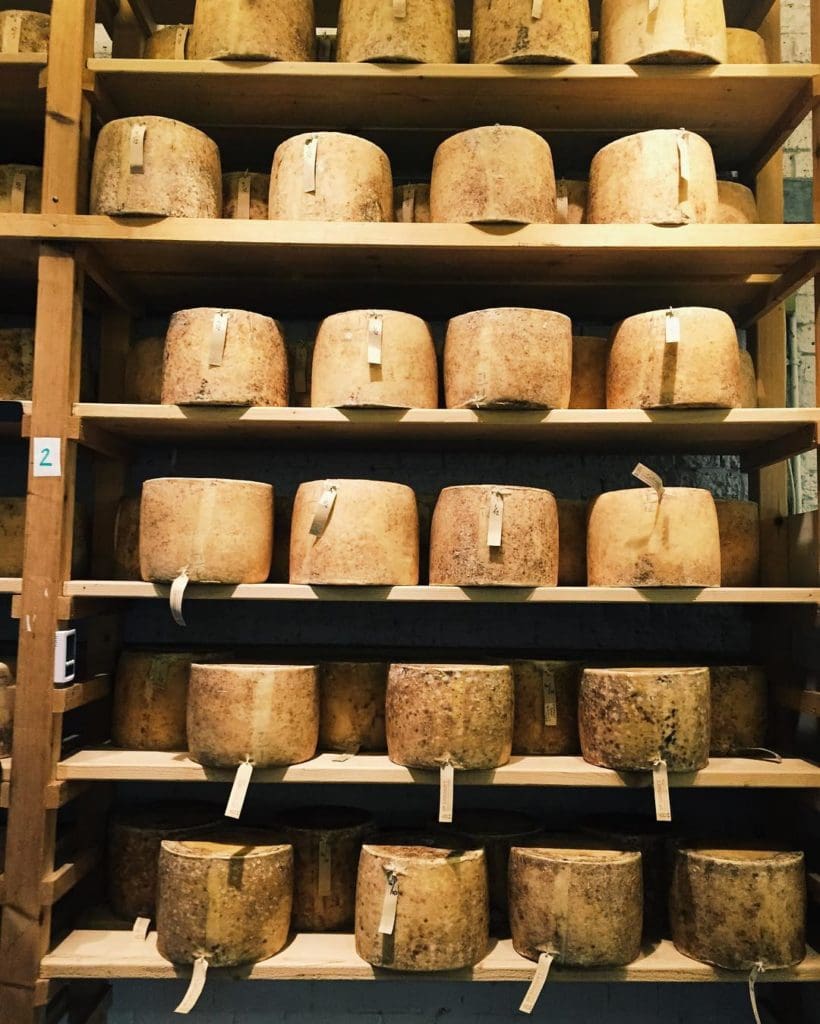 Shoreditch
Home to some of our favourite foodie spots in the whole of London as well as some amazing street art, Shoreditch is somewhere you need to have on your bucket list. If you do nothing else in Shoreditch we'd highly recommend two stops: Brick Lane and Boxpark.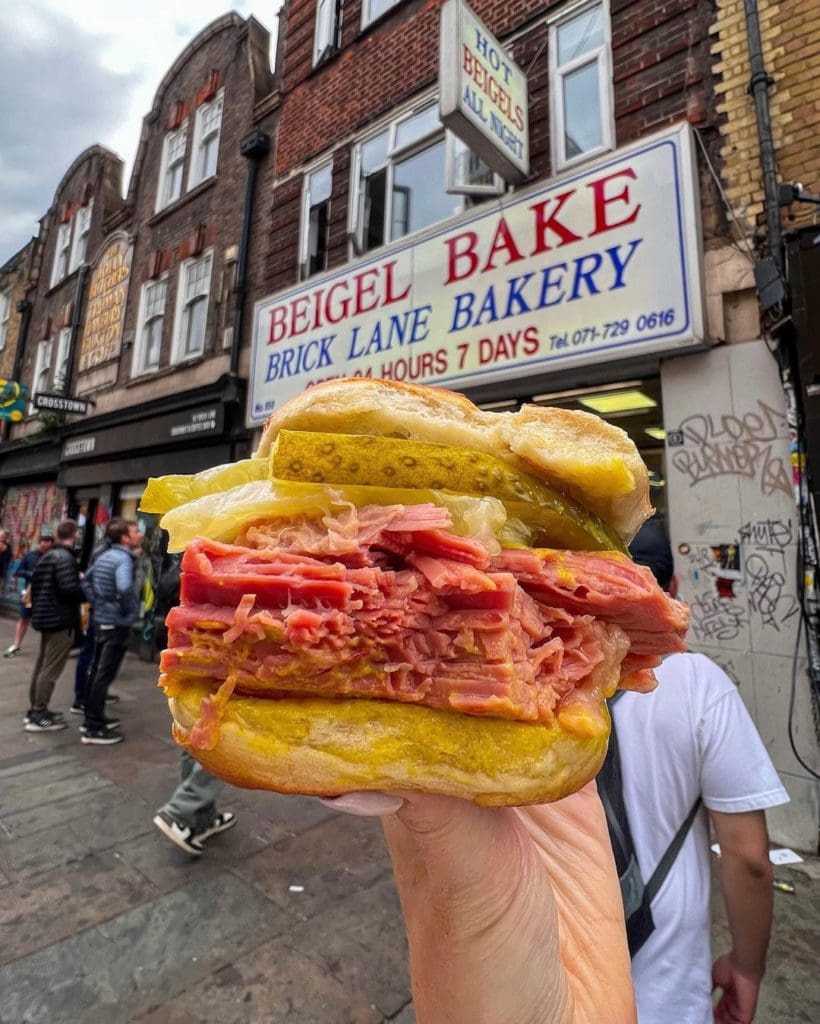 What Are Some Popular British Dishes to Try in London?
The British might not have the most diverse culinary reputation compared to many other places however, the humble British dishes on offer in the nation's capital are a must-try at least once in your lifetime.
Fish & Chips
You can't really get more British than this classic dish. The best fish and chips in London, hands down in our opinion can be found at Poppies. This 1950s-style chip shop has outlets across the city and has the best halal options too.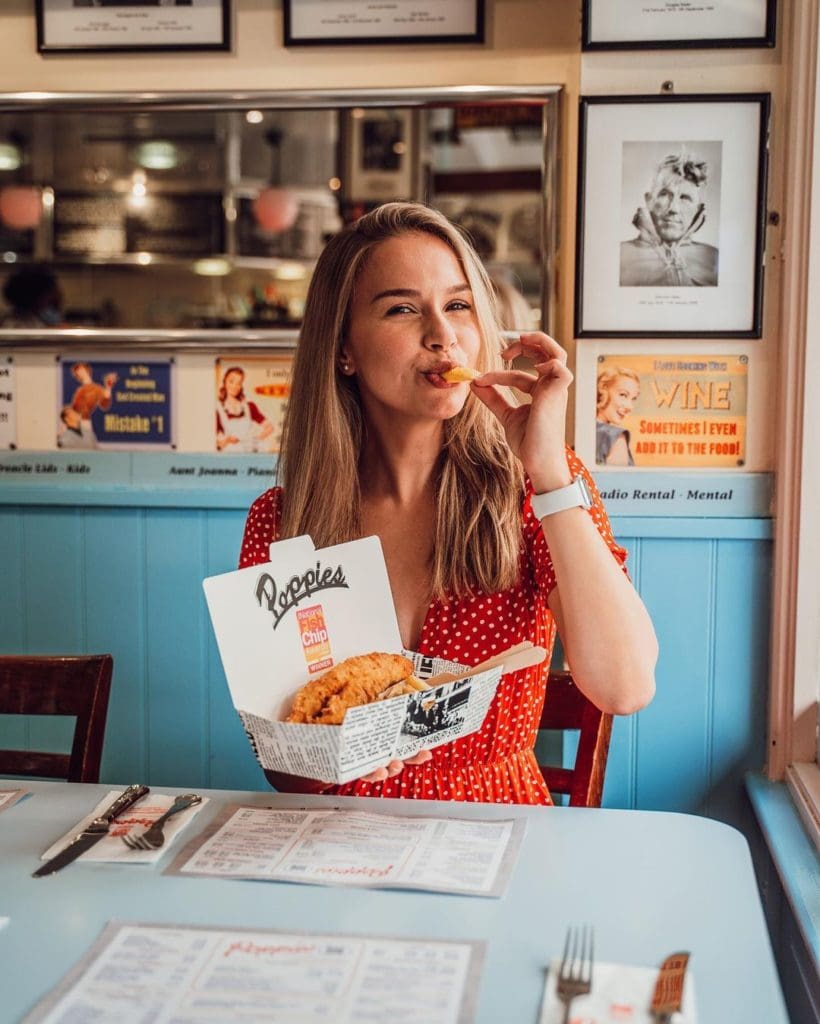 Pie & Mash
Another British classic. We love a good pie from time to time and London has a wide range of options to try out. If you really wanted to know our favourite joint, we'd have to say it's Battersea Pie Station.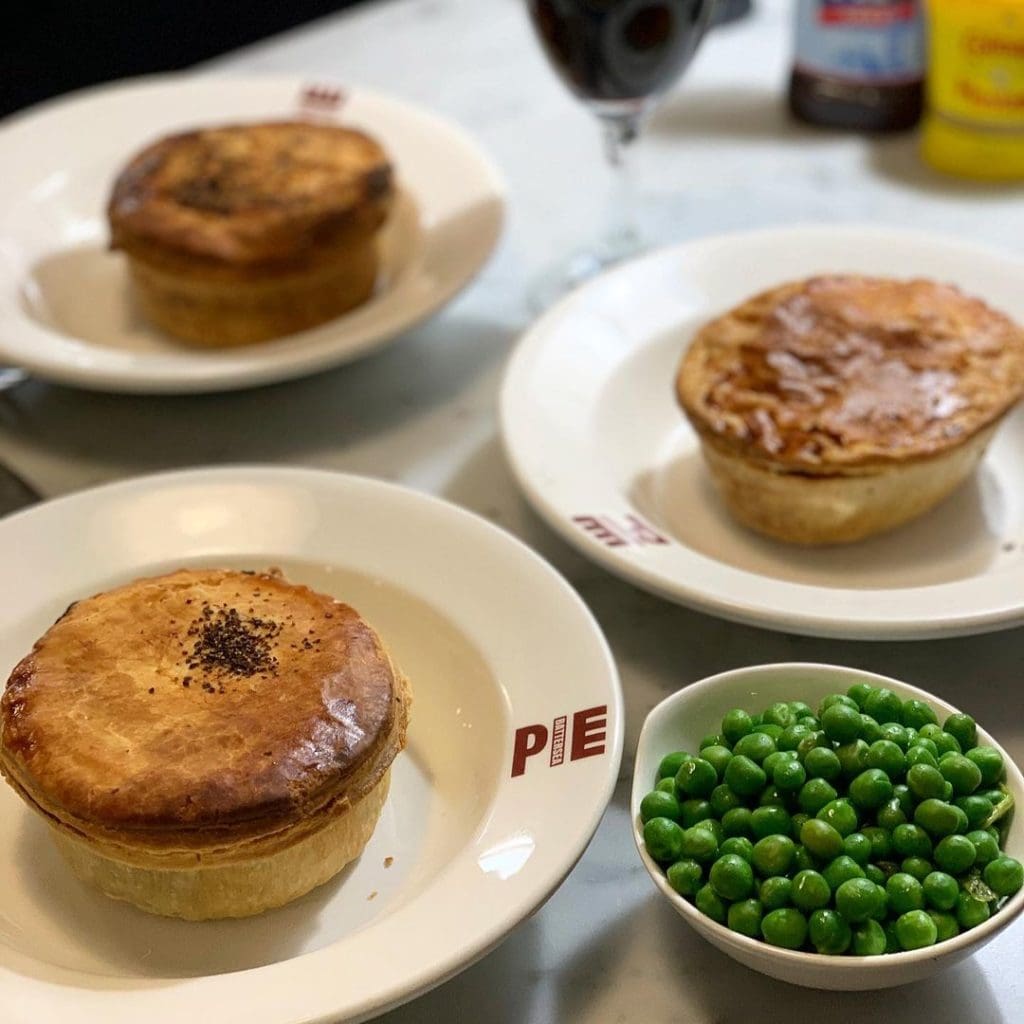 Jellied Eels
A London tradition dating back to the 18th Century, Jellied Eels might give some people the ick but, we think it's a must-try dish for anyone visiting London.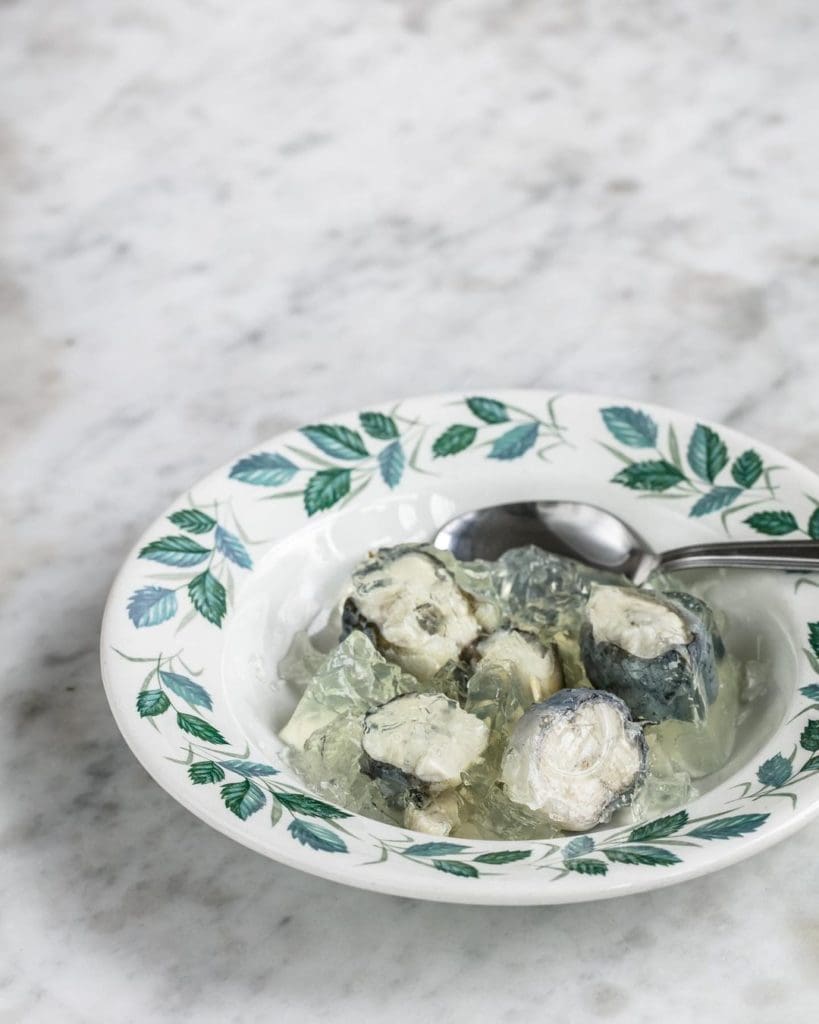 Sunday Roast
This is as quintessentially British as dishes come. Traditionally consisting of a cut of meat (usually roast beef), vegetables and gravy. You're spoilt for choice when it comes to a roast dinner in London.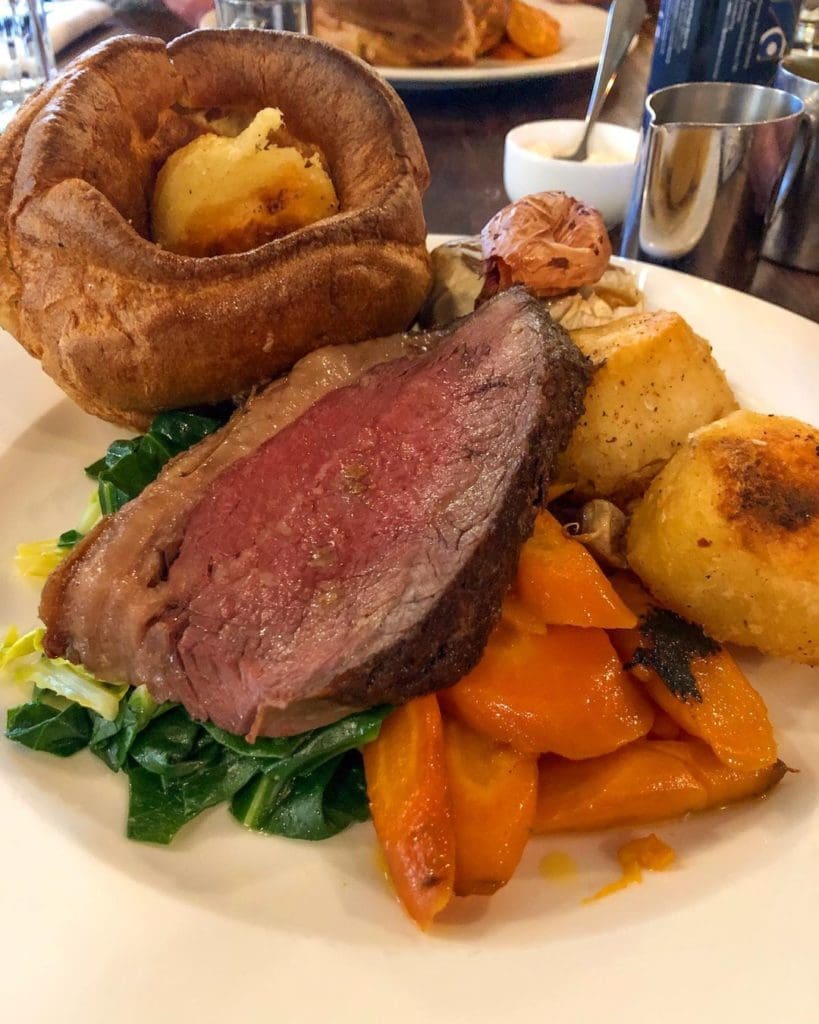 Where Can I Find the Best Street Food in London?
London has an amazing street food scene. Just about everywhere you go there are iconic options to choose from. Our favourite place for some serious eats would be 7 Dials Market in Covent Garden, the atmosphere and options on offer are unrivalled.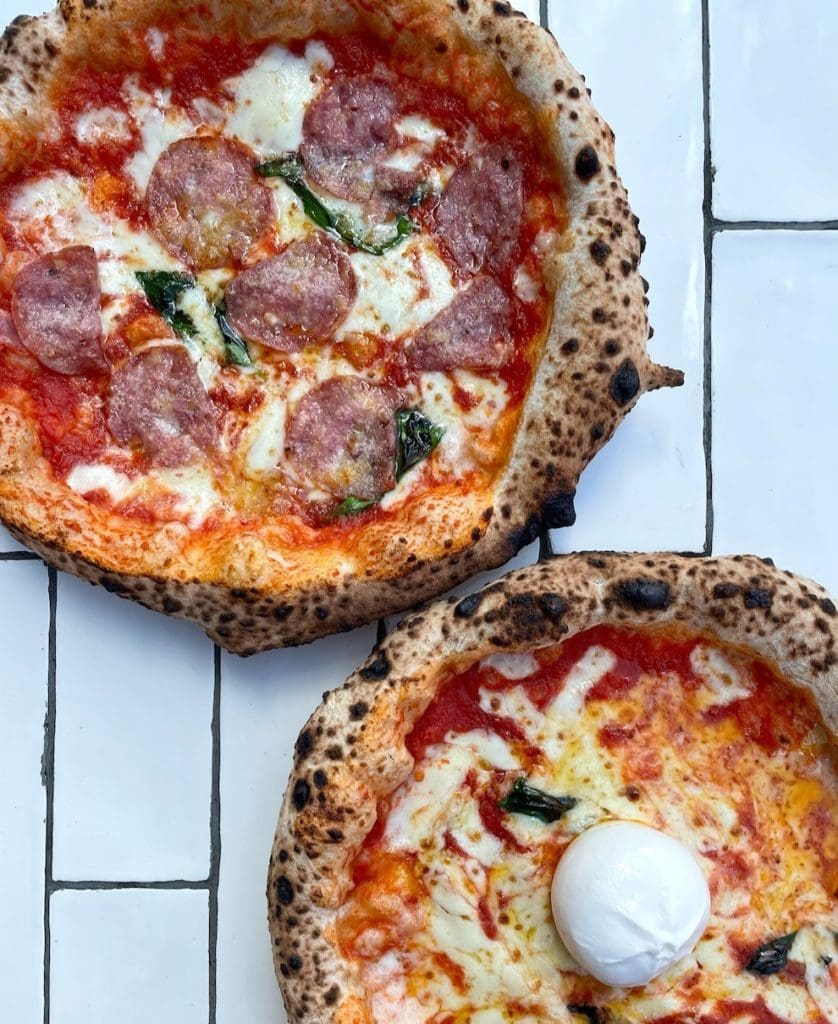 What are Some of the Top Rated Restaurants in London?
London has some of the world's best restaurants. Different people have different ways of measuring this though. For some, top-rated is determined by public opinion and sites like Trip Advisor which collate public reviews. For others, the gold standard is the Michelin guide and that all-important star.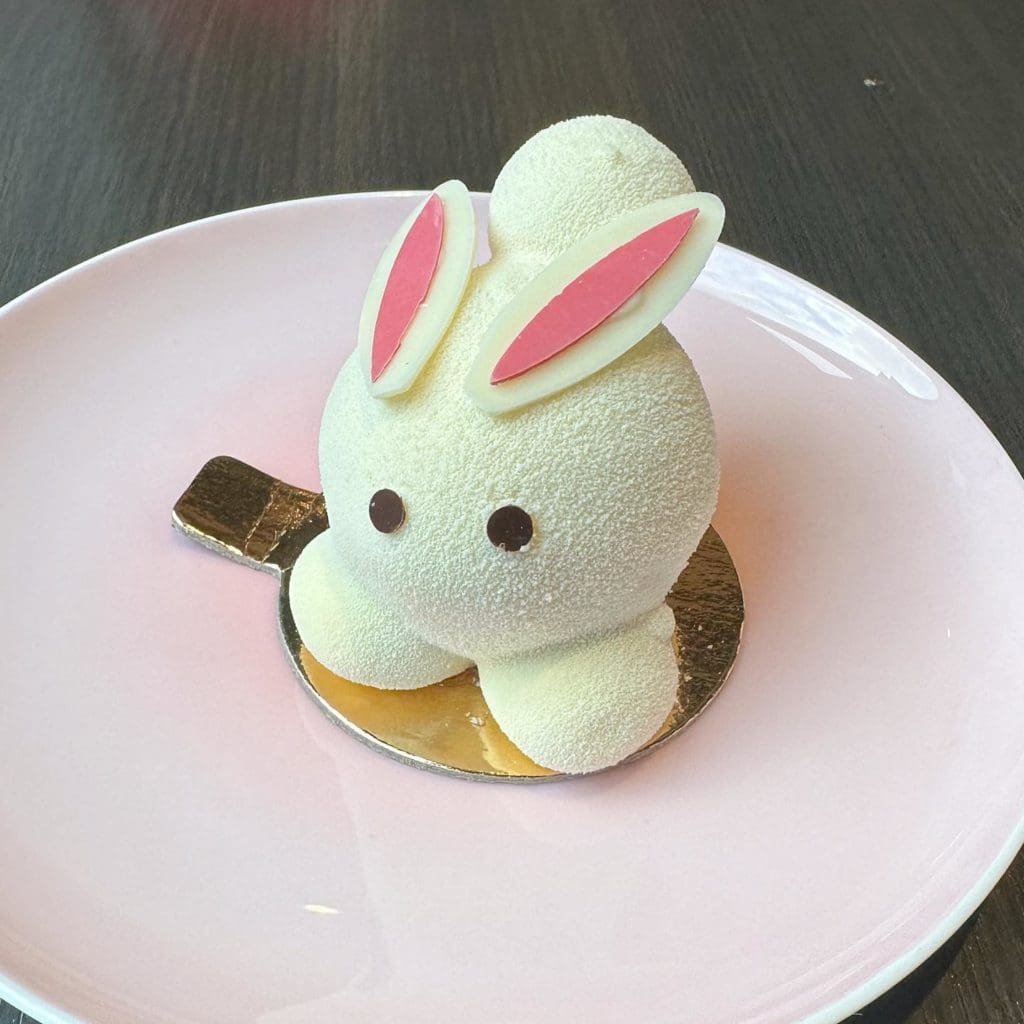 Are there any Vegetarian and Vegan Restaurants in London?
London caters for just about every dietary preference you might have. Not only are there great options for vegans, vegetarians, pescatarians and beyond, London has some of the world's best options for these diets.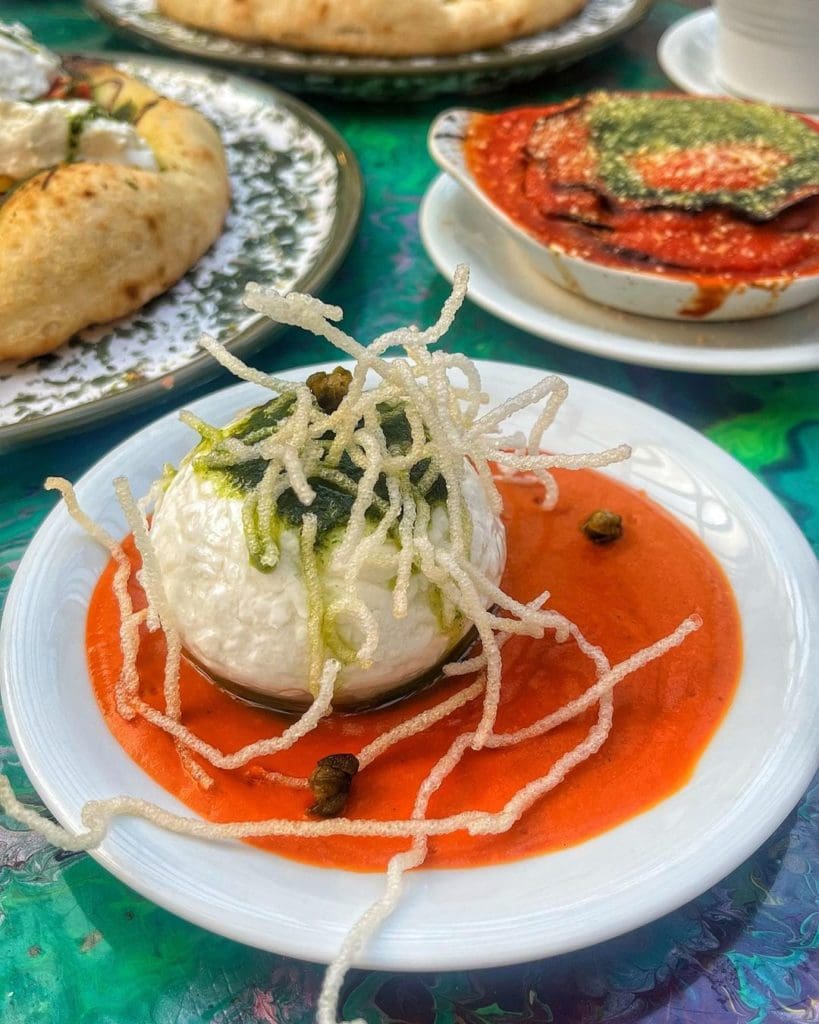 What is the Average Cost of Dining Out in London?
London might be the nation's capital and a hub for millions of tourists however, that doesn't mean you have to break the bank to eat out in London. There is amazing food for just about any budget. However, the average cost of dining out in London is between £10-£30.
Where should I stay in London?
London has some of the best accomodation options in the world. We've stayed in classy boutique hotels and global chains and have rounded up our favourite spots in another article.
Our favourites include: