London is full of good eating opportunities (we've covered that subject a lot on this site). We think Polish food is often underrated and underappreciated. But, there's good news! London has some of the world's best Polish restaurants. So, if you're looking for the best Polish restaurants in London, you're definitely in the right place.
As always, we think a picture says a thousand words so, we'll let our curated gallery of pictures do most of the talking here. We highly recommend bookmarking this page if you're looking for the best Polish restaurants in London as we constantly update it based on what we discover when we go on the hunt for incredible Polish food in London.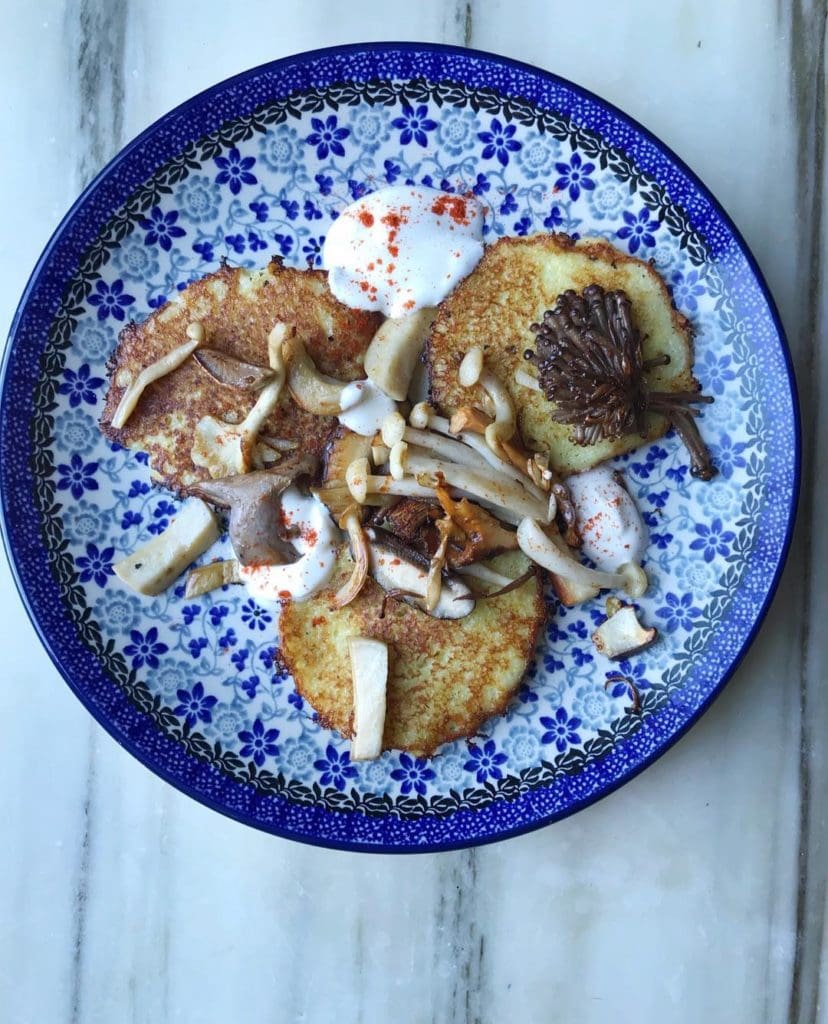 So, are you ready to jump into a food tour like no other? Let's dive into the real taste of Poland in the UK's capital.
Folk House Zakopane Restaurant – Turnpike Lane
📌 Where is it?
This one's a stone's throw from Tottenham. If you hop on the Piccadilly line and head north to Turnpike Lane Underground station, you'll only have a short walk to go before you reach Folk House Zakopane Restaurant. The exact address (for your satnav or your Uber driver's) is 77 Westbury Avenue, London N22 6SA England.
🤷‍♀️ What Can I Expect?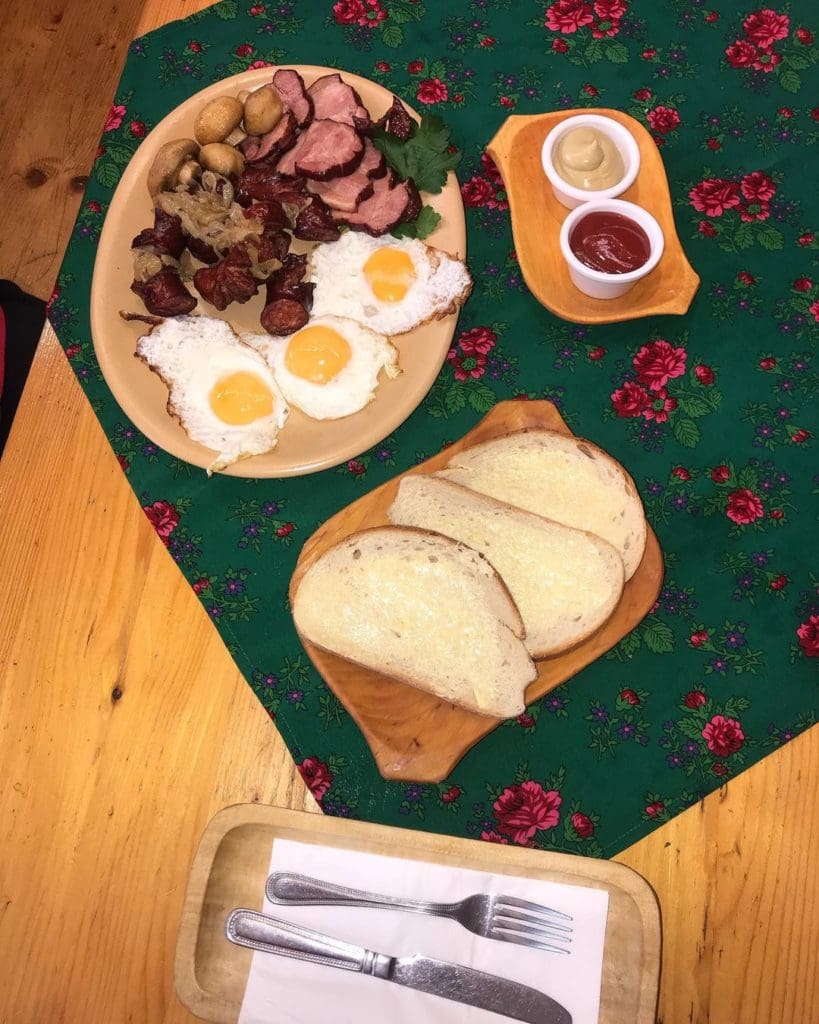 What can we say? This is a real-deal Polish restaurant in London. A slice of Polish life in the UK. You can expect authentic, home-cooked vibes. Visitors say things like: "huge portions", "delicious", "hidden gem of traditional Polish food", and "hearty and authentic".
On the menu, you can expect to find things like Pierogi, croquettes, goulash and schnitzels.
Mamuska Polish Kitchen – Waterloo
📌 Where is it?
Located a little more centrally, you can find Mamuska in (no surprises here) Waterloo within London's South Bank. This trendy restaurant is a stone's throw from the station and Westminster Bridge. Their address is 9 Addington Street, London SE1 7 RY.
🤷‍♀️ What Can I Expect?
In Poland, provided she cooked excellent food and you appreciated it, you would call your mother-in-law Mamuska. And that's what defines this place. The food is traditional, homely yet modern and with a light-bites emphasis. People rave about their quality and vibe as the dishes are highly Instagrammable. Expect all the classics: Goulash, pierogis, potato pancakes & Pickles!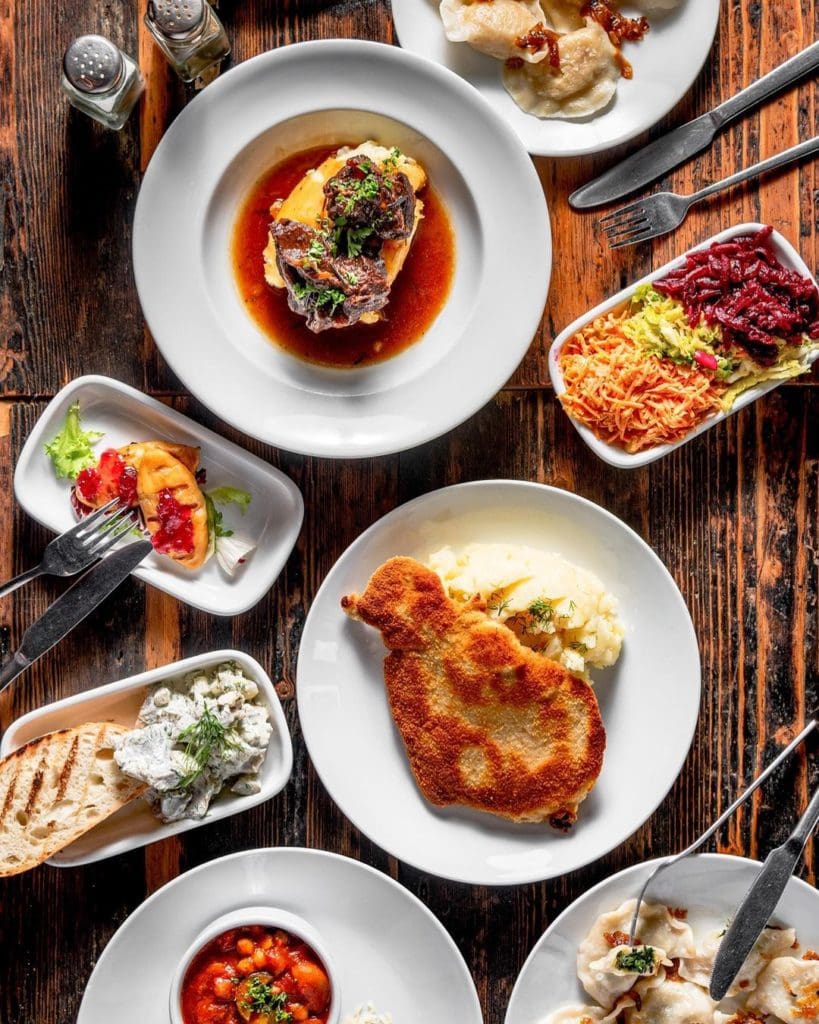 Ognisko – South Kensington
📌 Where is it?
Ognisko is nestled in the heart of the incredible borough of South Kensington. It's the perfect spot to visit in between trips to London's most famous museums (most of which are close by). You'll find Ognisko on Exhibition Road, a short walk from the Victoria and Albert Museum and the Natural History Museum. Ognisko is directly opposite Imperial College London and a short walk from both Hyde Park and Kensington Gardens. You can tell your cabbie it's at 55 Exhibition Rd, London SW7 2PG.
🤷‍♀️ What Can I Expect?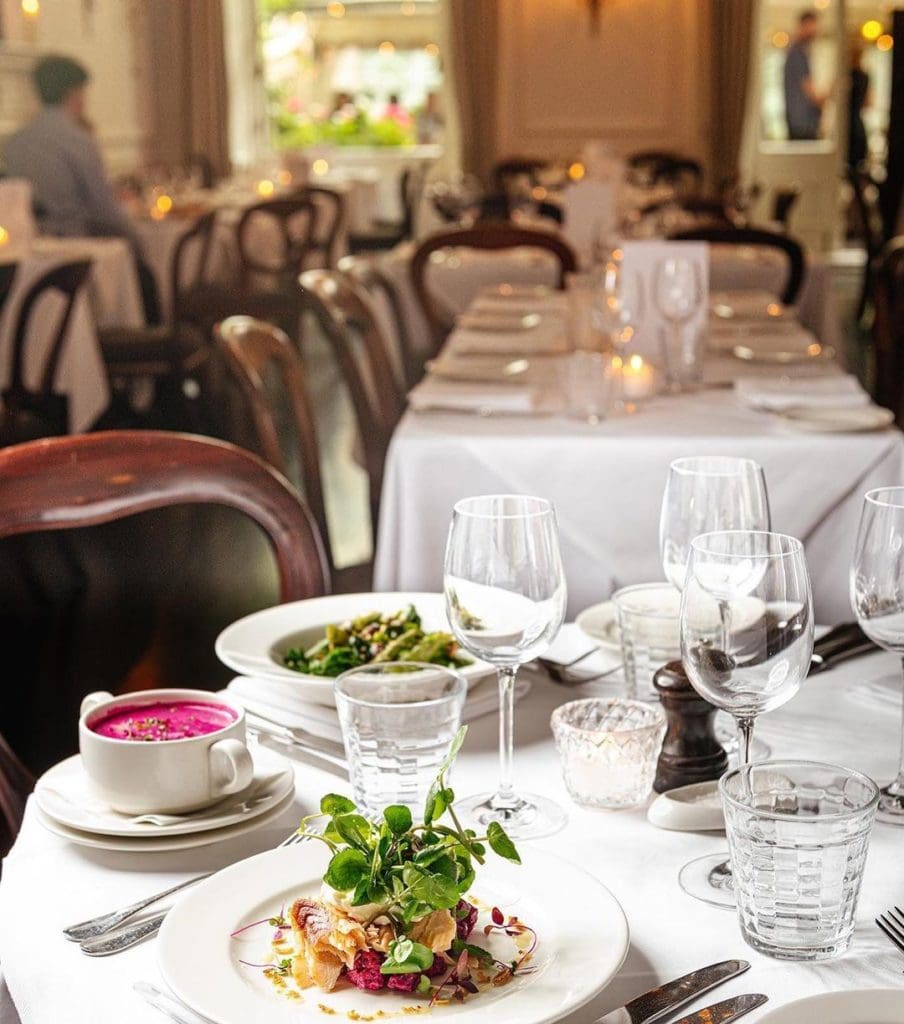 Ognisko is Poland's answer to London's fine dining scene. You can expect elegant interpretations of Polish classics and a vast assortment of cocktails and flavoured vodkas. If you're looking for the best Polish restaurants in London, we think you can't go wrong with a table booked at Ognisko.

If you twisted our arm for recommendations, we'd say you simply must try some vodka, Pelmeni dumplings, Placki Kaszanka (a potato pancake with black sausage, egg and caramelised apples 👀) and the Krolik (braised rabbit with tomatoes, olives and celery served with goat cheese polenta 🤤).
Lowiczanka – Hammersmith
📌 Where is it?
This is a hidden gem. Grab a District Line tube to Ravenscourt Park then head South to King Street. There, you'll find the Polish Social And Cultural Association building. This is the largest Polish community centre outside of Poland! Lowiczanka is a fantastic restaurant that made our list for one important reason, it's the real deal! The full address is 238-246 King St, London W6 0RF.
🤷‍♀️ What Can I Expect?
Authentic. Eat Polish food like a Polish native. Whether you're looking to taste true Polish food for the first time or you're from Poland and looking for a taste of home, Lowiczanka is the place to be. We'd highly recommend the steak and romanesco!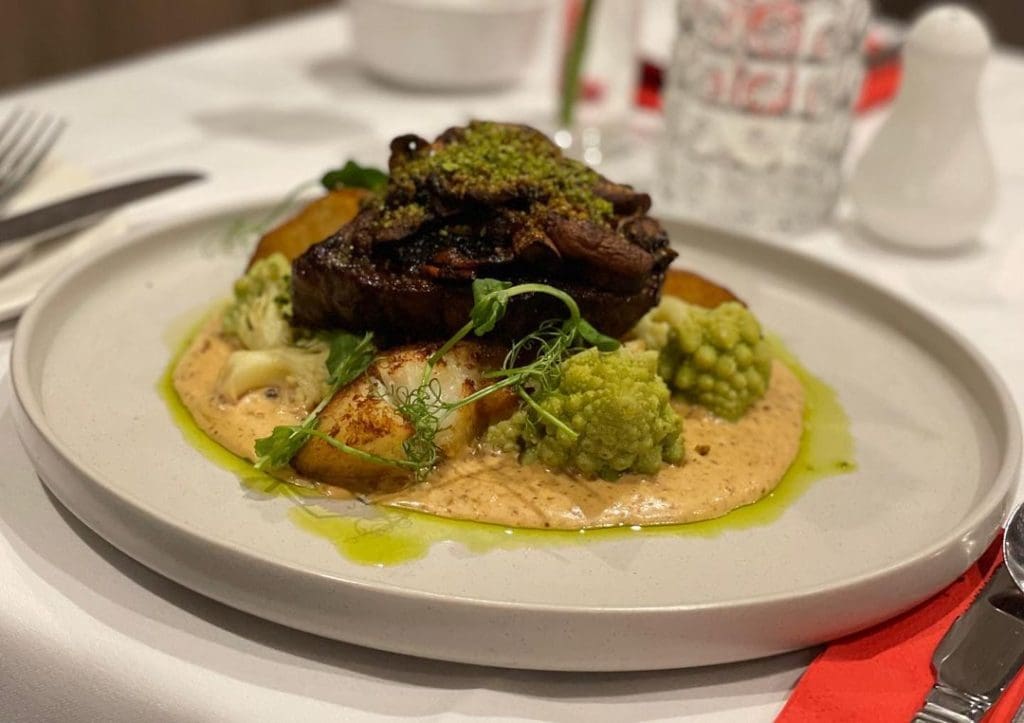 Pause Coffee – South Tottenham
📌 Where is it?
Right next to Seven Sisters Tube station on Seven Sisters Road. You'll know you're in the right place if you're looking at an unassuming coffee shop. Their address is 711 Seven Sisters Rd, South Tottenham, London N15 5JT.
🤷‍♀️ What Can I Expect?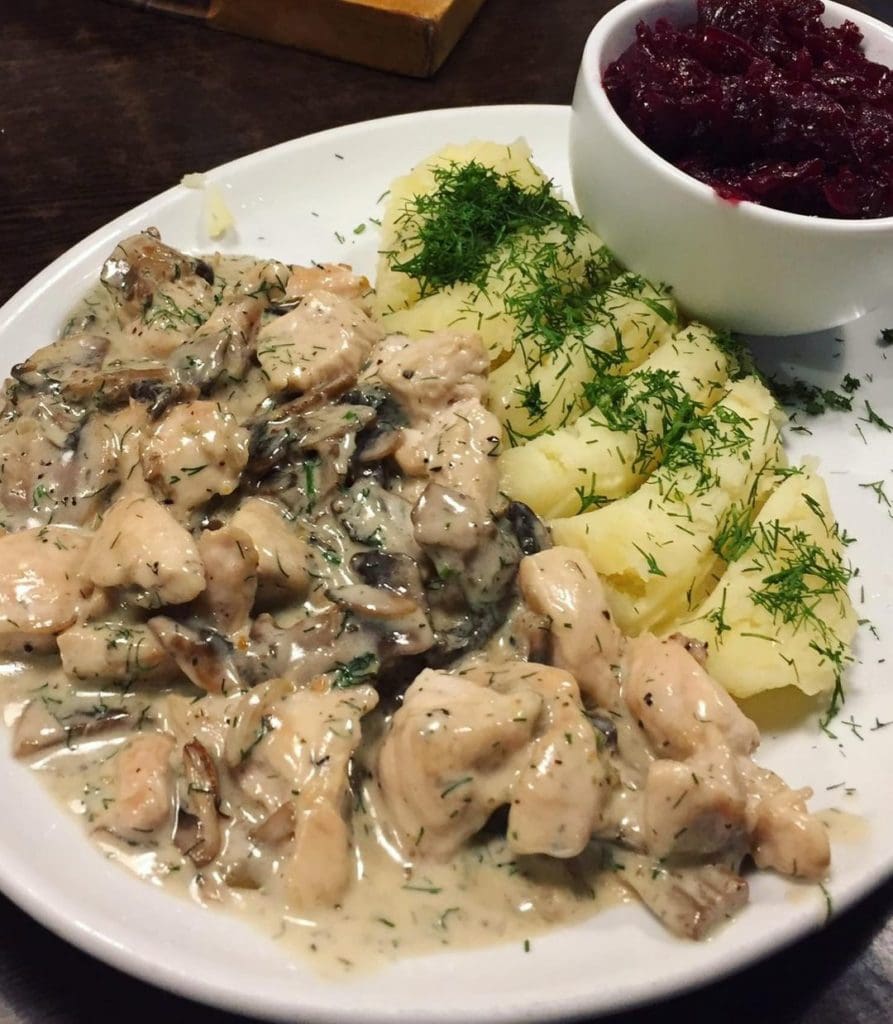 You can't go wrong with incredible, buttery chicken livers at £7 a pop. This is unpretentious and proper Polish food in an unassuming hidden gem. This place blows us away because, in passing you wouldn't even realise it was one of the best Polish restaurants in London. If you're in a rush and just want a snack, their doughnuts and pastries are incredible too.
Missed a spot?
Have we missed your favourite Polish restaurant in London? Do let us know, we're always updating our lists and guides and want to feature the best Polish restaurants in London.