It's no secret that we love London at Taste: Travel Obsession HQ. London is a foodie's paradise. That's true even if you're observing dietary restrictions (for whatever reason).
In this guide, we wanted to run through our pick of the best restaurants in London for Halal-certified food. We didn't just want to list everything and anything though. This is a guide for foodies, so our selection process has excluded some places that don't fit the bill.
Halal Food in London
For the uninitiated, let's explain what we mean by Halal. Halal meat is slaughtered in a particular way.
The word, 'halal' translates from Arabic to the English word, 'permissible'. For meat to be permissible in Islamic law, the animal must be killed in a very specific way and the blood drained. During the slaughter process, a Muslim must be present and perform a blessing. This blessing is sometimes referred to as the Tasmiyah. In some more traditional contexts, the Muslims involved will recite the Shahada.
Let's jump in and explore the best London has to offer.
Roti King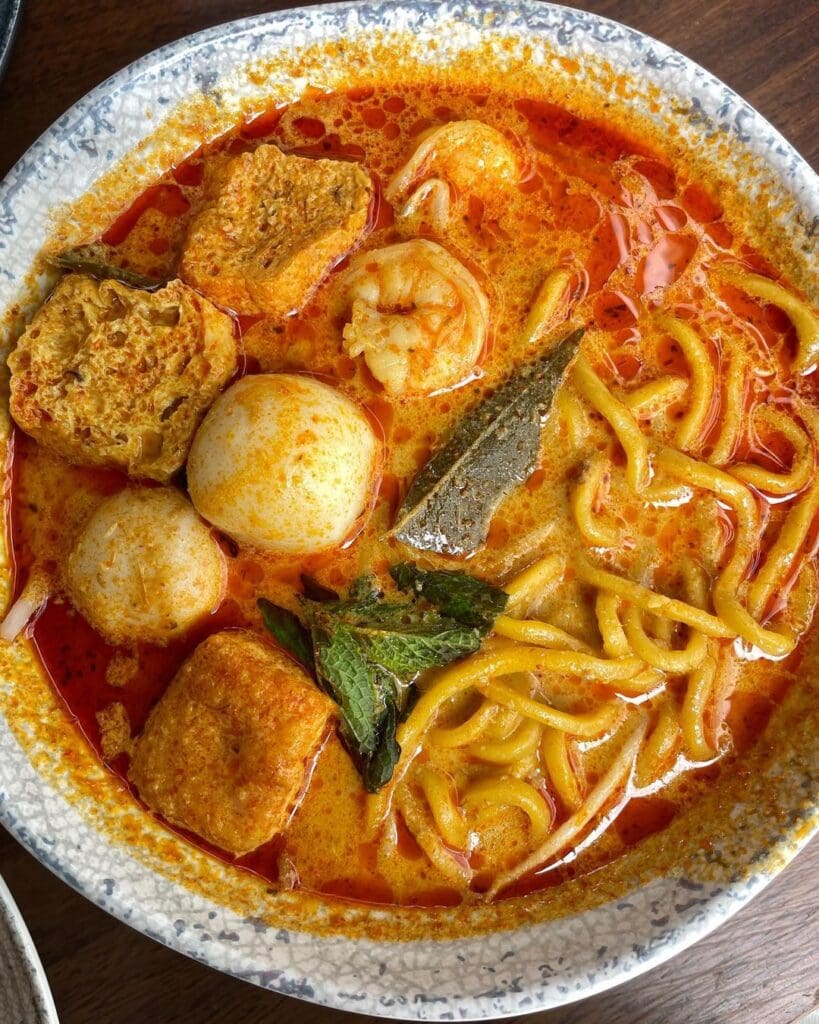 Roti King is a Malaysian restaurant with venues in Euston and Battersea. It is a must-visit if you're in London. Their range of dishes is super tasty, affordable and popular.
You will almost always find yourself in a queue at Roti King but that's a testament to their popularity.
If we had a free run of the menu, we'd be ordering:
– Kari Laksa: A noodle dish with seafood and tofu
– Nasi Goreng: Traditional stir fry with rice, chicken and seafood
– Mutton Roti Canai: Two rotis, and some mutton kari
Location: Euston & Battersea
Website: rotiking.com
Instagram: @rotikinguk
The Halal Guys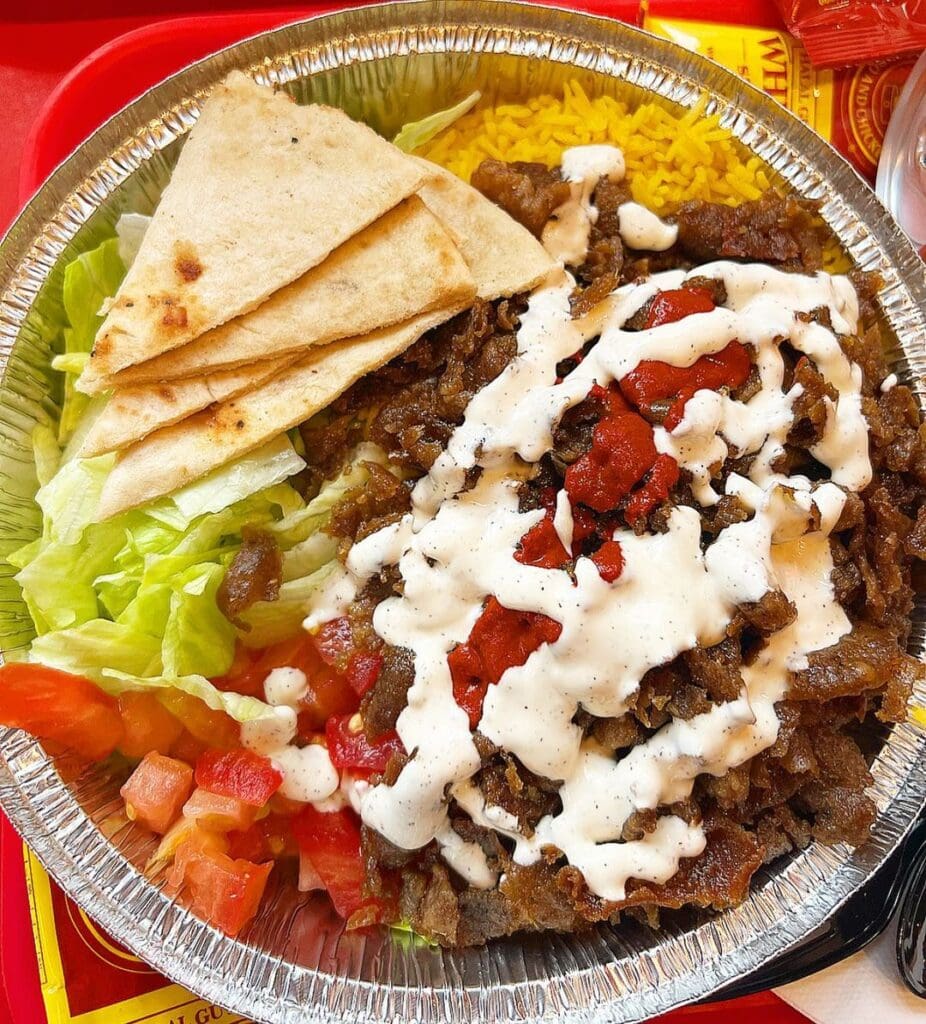 The clue is in the name here! This restaurant specialises in Halal food so, you can't go wrong.
The Halal Guys started in the USA, their popularity has skyrocketed. Venues have since opened worldwide.
Lucky for us, that expansion includes London. With one venue in Earl's Court and another due to be opening in Wood Green, we see a bright future for Halal foodies.
Their main gig is an American take on popular Mediterranean dishes like gyros.
Location: The Halal Guys, 163-165 Earls Ct Rd, London SW5 9RF
Website: thehalalguys.com
Instagram: @thehalalguysuk
Rosa's Thai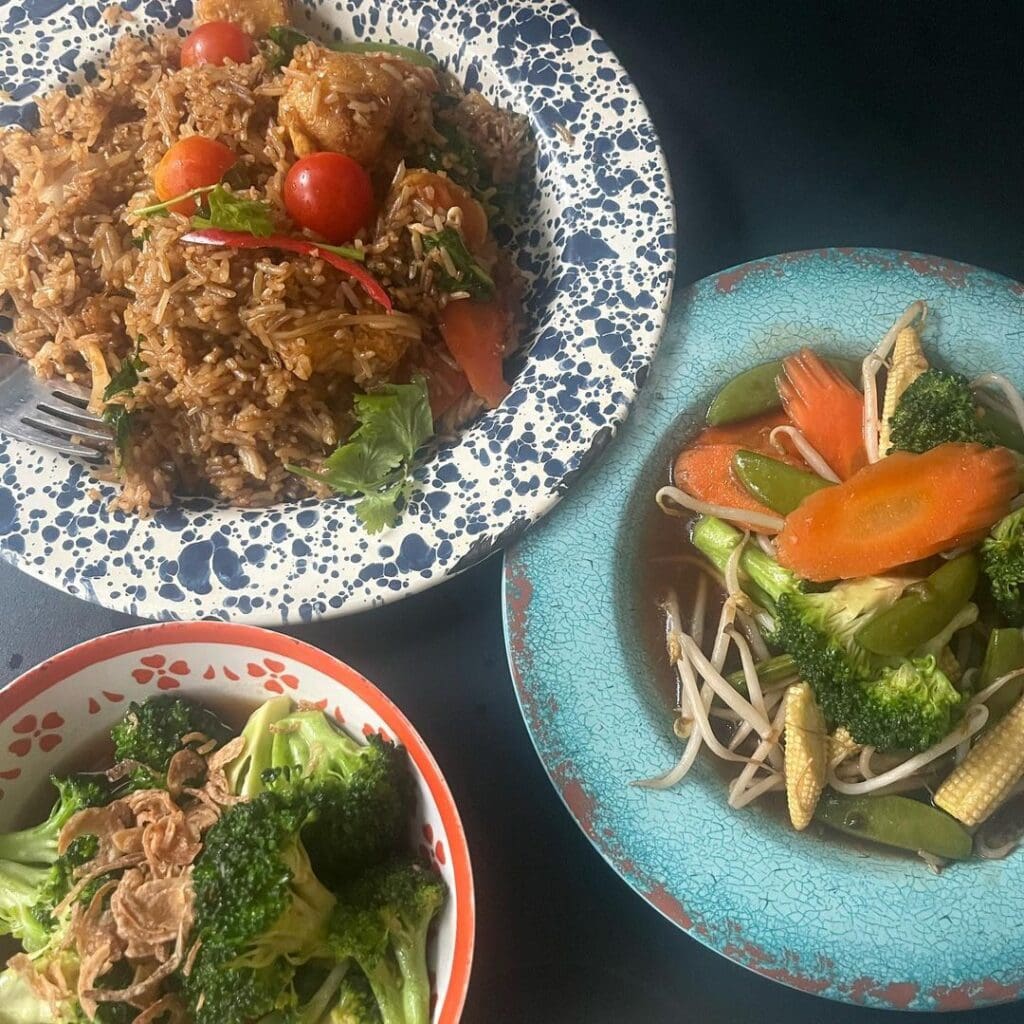 This beautiful chain of popular restaurants came from very humble beginnings. Chef Saiphin and her partner had a little Thai street food stall on Brick Lane. Then, one day, they clubbed together (and borrowed) enough money to move into a cafe. This cafe was called, 'Rosa's Spitalfields'.
They kept the name Rosa's. Both as a nod to English hospitality but also because they couldn't afford to change the sign. They have since opened locations across London and the rest of the UK.
The food at Rosa's is both delicious and authentic. It's worth pointing out that Rosa's isn't a Halal restaurant. Pork and alcohol both have a place on the menu yet, their chicken does come from a Halal butcher. There are also plenty of vegetarian and seafood options to choose from.
Location: venues across London (see website)
Website: rosasthai.com
Instagram: @rosasthai
Chotto Matte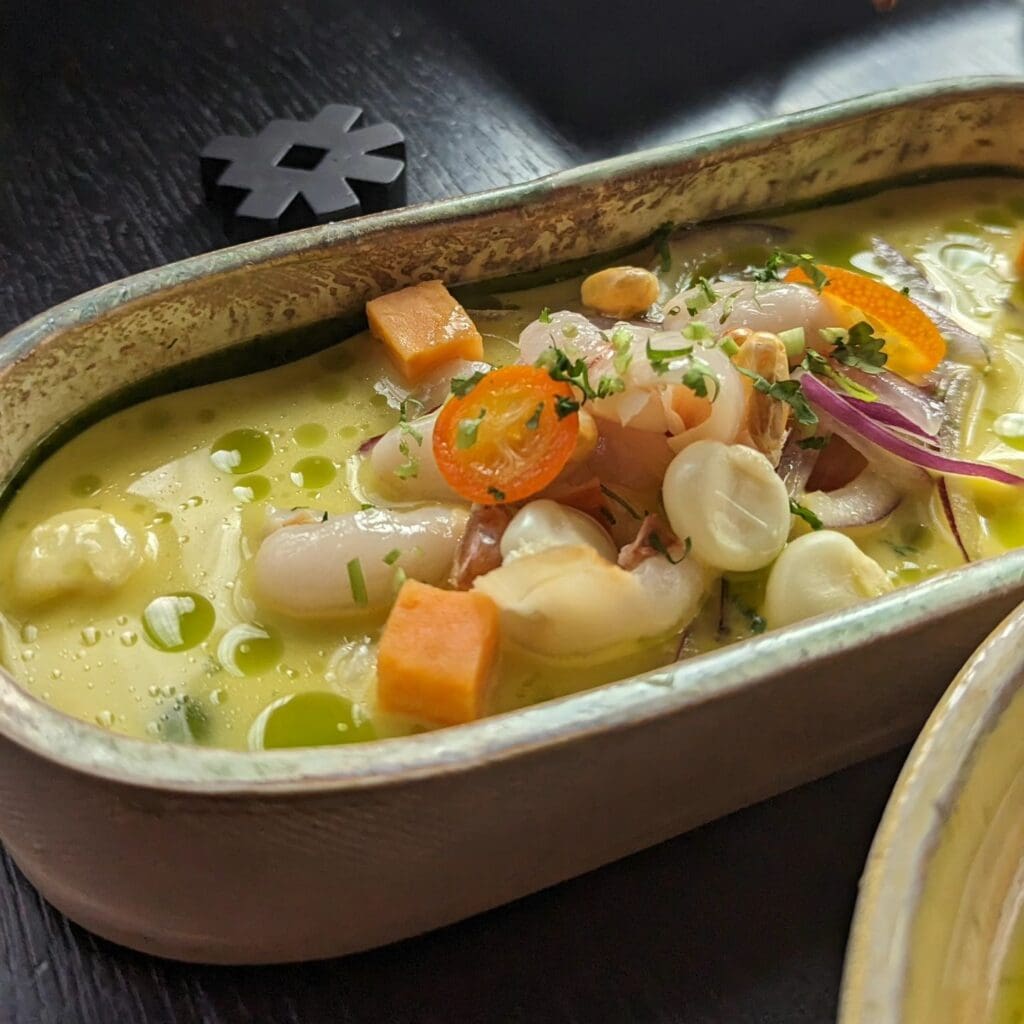 Switching gears a bit, this fine dining venue is special. Chotto Matte specialises in Japanese-Peruvian fusion dishes (known as Nikkei Cuisine).
Each dish is a work of art. While not HMC certified, the owner has confirmed that all their meat is halal.
You can expect steaks, sushis and some incredible desserts here.
Location: Soho & Marylebone
Website: chotto-matte.com
Instagram: @chottomattesoho
Wing Wing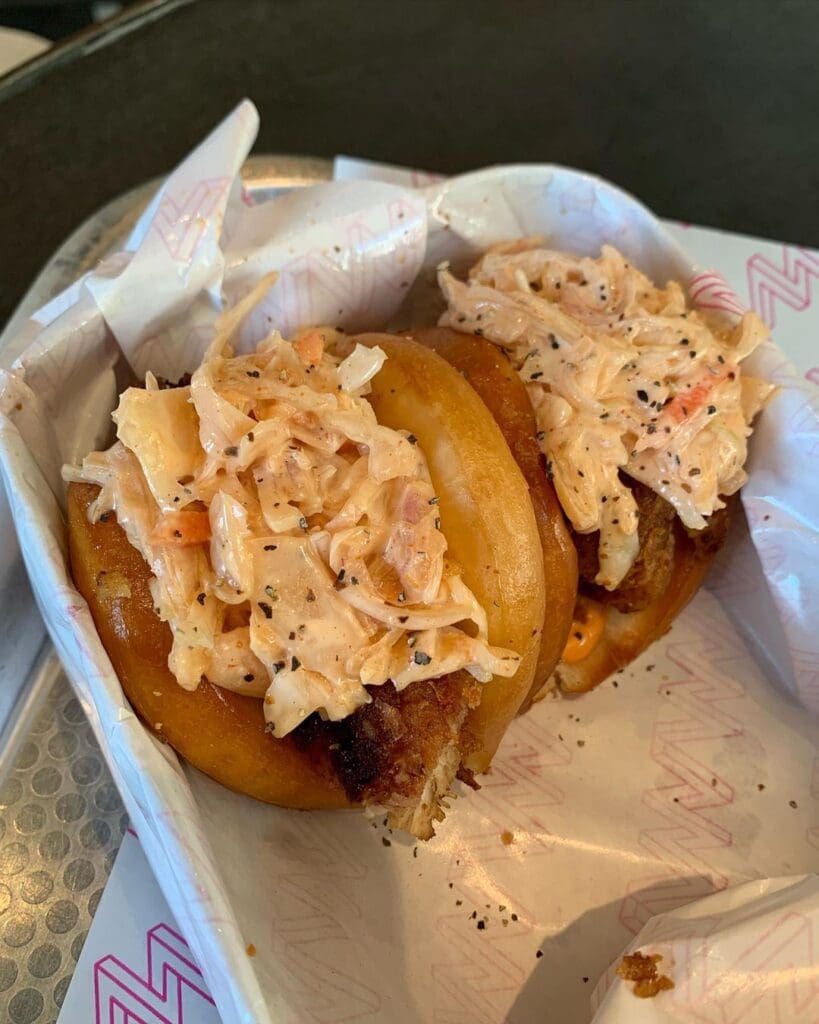 Wing Wing's chicken hits differently. They do something special with the coating that makes it super crispy and tender but not too breaded. Their sauces are spectacular too (the liquorice glaze is so good).
Wing Wing's menu is completely halal so, you can feel secure with whatever you order. With locations in Chinatown, Charing Cross and beyond, there's always one nearby.
Location: Bloomsbury, Hammersmith & Chinatown
Website: wingwing.co.uk
Instagram: @wearewingwing
Chai Wu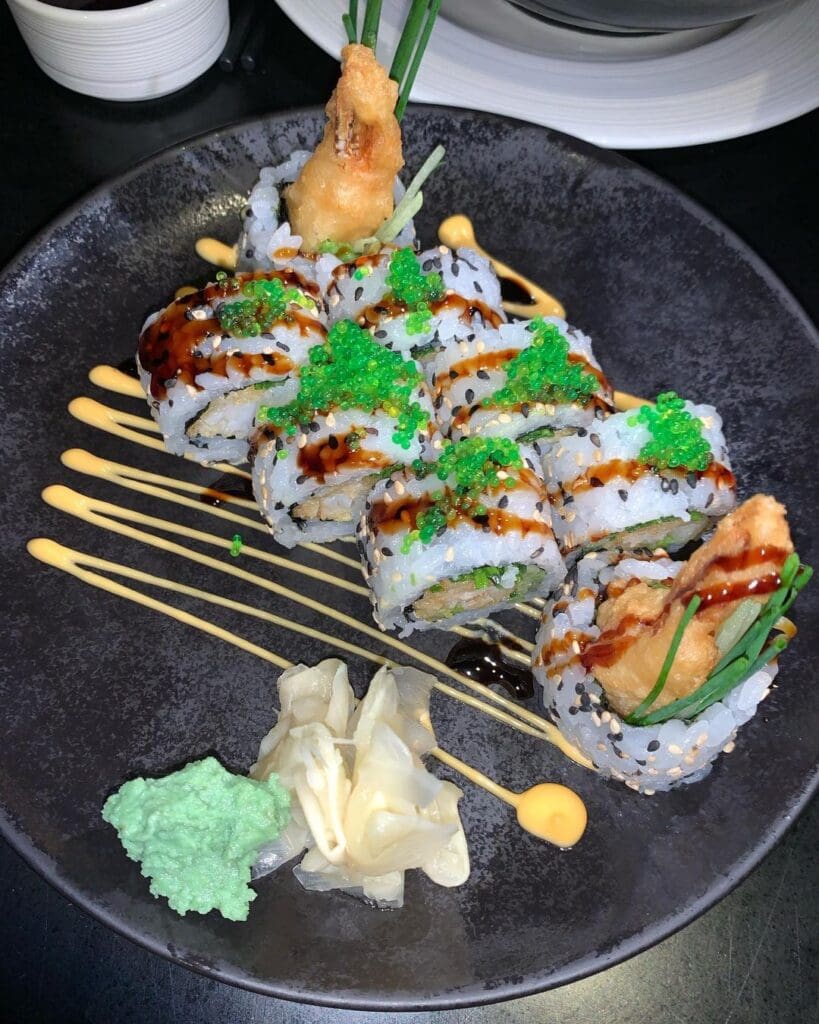 Tucked away within Harrods, this tasty menu offers a wide range of halal options. Chai Wu is a modern Chinese restaurant so, expect bold Asian flavours.
We particularly like the sound of their Korean lobster and their dim-sum platter. There's also a great range of sushi on offer here.
Location: Harrods (5th floor)
Website: Chaiwu.co.uk
Instagram: @chaiwulondon
Maroush Gardens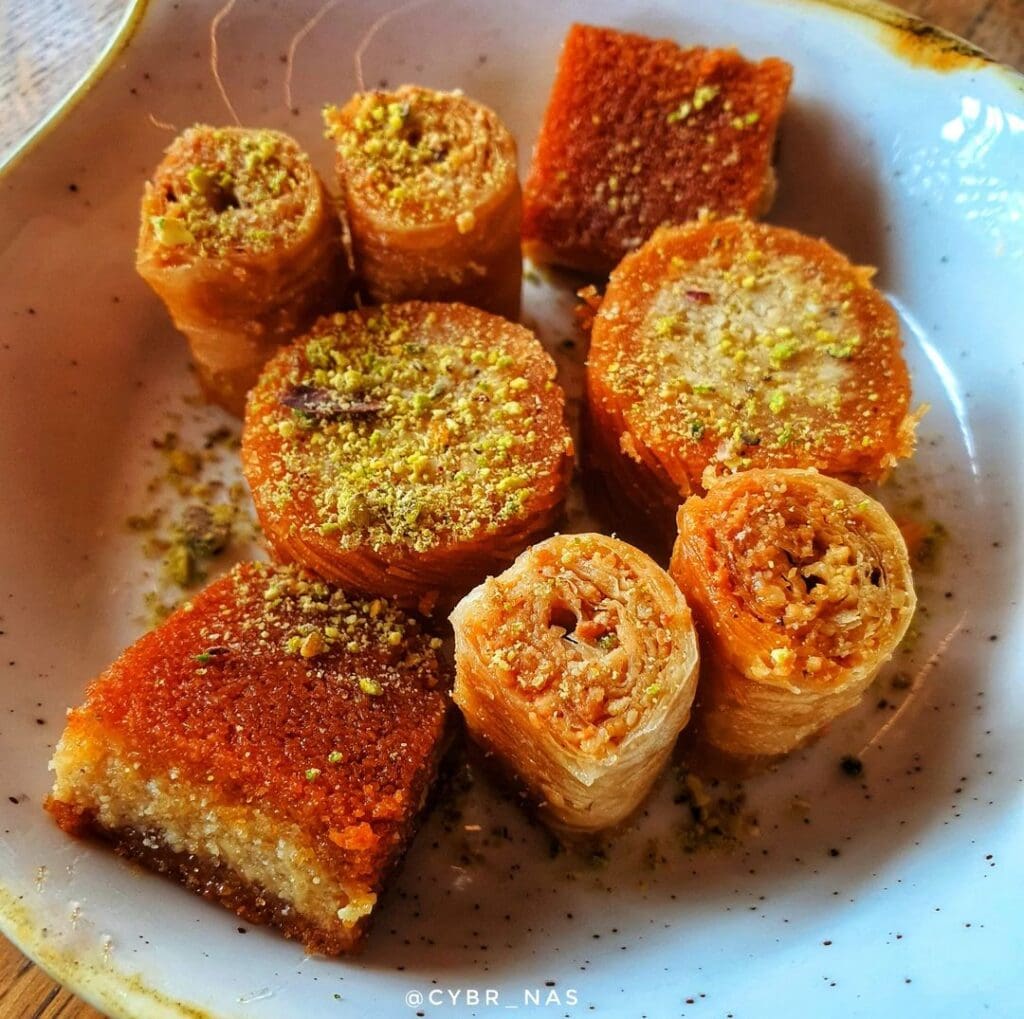 A glorious range of Lebanese restaurants across the city. Maroush is the real deal. They serve a full halal menu and you can expect full-on Middle Eastern flavours.
We love their shawarmas and spiced lamb shank. They also do a fantastic chicken liver sandwich if you're after a tasty halal lunch.
Location: venues across London
Website: Maroush.com
Instagram: @maroush
Anything missing?
While we like to think our articles are brilliant and full of great recommendations, we do sometimes make mistakes.
If you think you've spotted something here that isn't quite right or something you think is missing, please get in touch. We love a good natter.