There's a common misconception that to eat out in London, you need to be prepared to spend a lot of cash. We're here to smash that myth.
Not only can you eat out on a budget in London but, you can also do that without compromising as a foodie. There are plenty of incredible places to eat truly inspirational food (yep even in Zone One) without breaking the bank.
Here's how we're going to break this down, we'll look at the three main 'eating occasions' throughout the day: Breakfast, lunch, and dinner (the temptation to list elevensies, supper, second breakfast and so on was too much).
Here's the challenge we set ourselves when writing this, don't feature a single meal that costs more than £10!
Let's go.
Cheap Breakfasts in London
Milk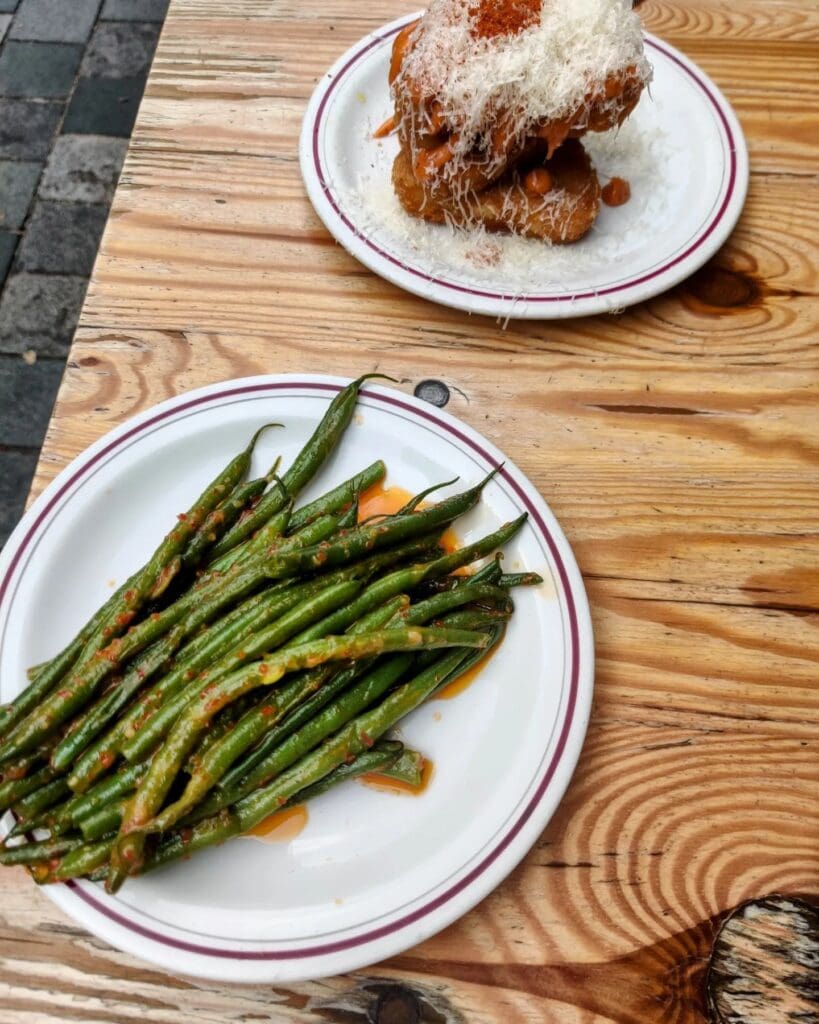 Okay, this one sits way outside of zone one (it's in Balham) but, we had to feature it for one key reason: best banana bread in London.
Yeah, okay, that's a bold claim – we get it. But seriously, it needs to be tried.
Their sourdough toast, eggs and toast, granola and banana bread all come in at under a tenner and everything else will leave you with change for £15. Definitely one to visit.
Location: 18 – 20 Bedford Hill SW12 9RG
Website: Milklondonshop.co.uk
Insta: @milkcoffeeldn
My Village Cafe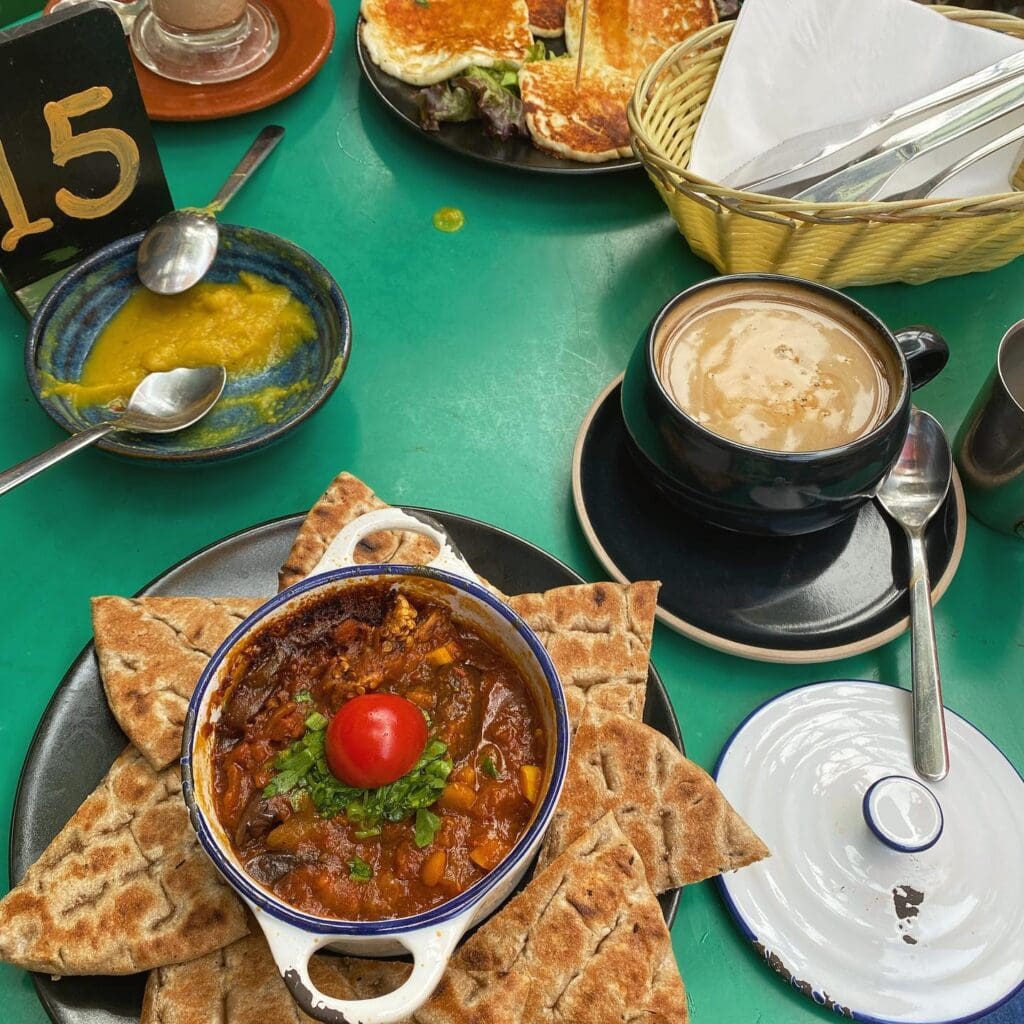 Head over to Camden for this fantastic Middle Eastern spot. Super healthy, veggie restaurant with some incredible (and affordable) breakfast options.
We think you should go for their Kurdish Breakfast (you'll get change from £7): Yoghurt, walnuts, date syrup, honey, flatbread and a cup of black tea are all included in the price.
Location: 38, Chalk Farm Road, London, NW1 8AJ
Website: hawramencamdencafe.com
Insta: @myvillagecafebar
HOP Vietnamese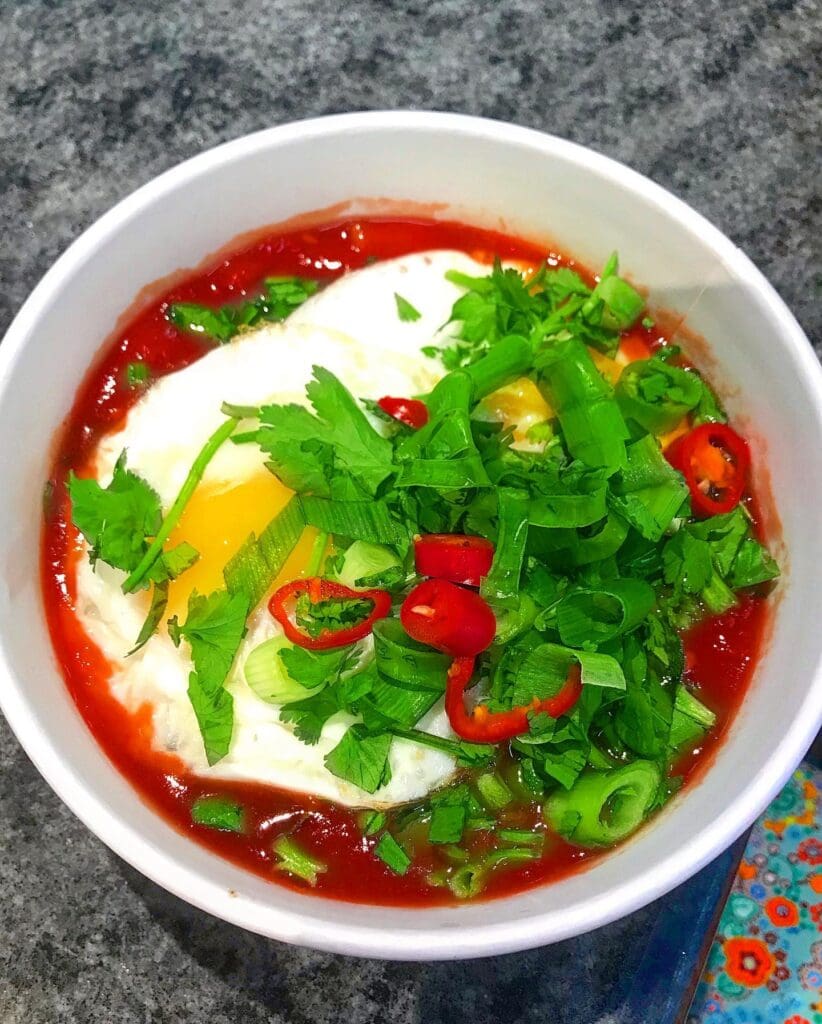 These guys have some spectacular breakfast options and they all come in at under a tenner, so definitely somewhere to swing by if you're on a budget. We particularly recommend the bacon and egg works, a soft bun with bacon, egg, Vietnamese herbs and pickled veg (omnomnom).
Location: Locations across London
Website: hopvietnamese.com
Insta: @hopvietnamese
Cheap Lunches in London
The Roti King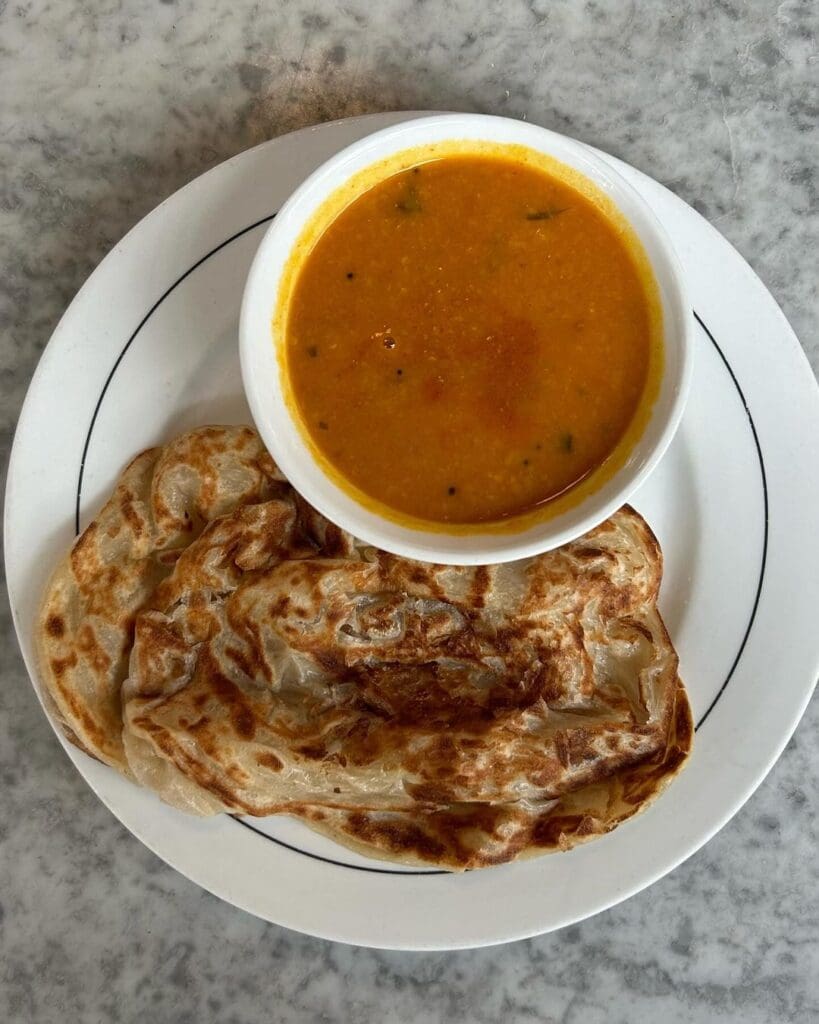 You don't just want a cheap place to eat, you want food that will make you smile. Roti King delivers on this front. Their food is spectacular and super affordable. You can get a side of coconut rice and one of their kari's for less than a tenner or opt for a roti and daal for under a tenner too.
We weren't lying when we said you could get incredible food at super affordable prices in central London.
Location: Euston & Battersea
Website: RotiKing.com
Insta: @rotikingUK
Marugame London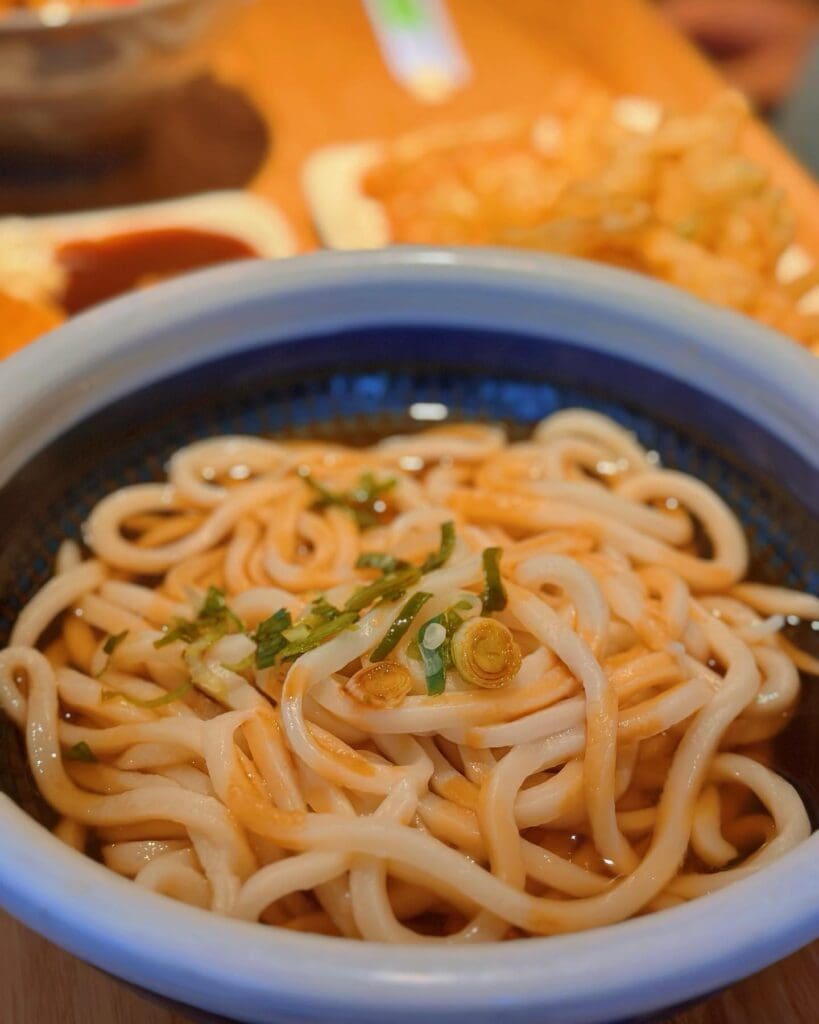 We love this Japanese udon and tempura haven! Originating in the Philipines and now a major player on the London foodie scene.
They make delicious noodles with perfect broths and a range of incredible toppings at a very affordable price point (you can get most menu items for under a tenner). Our favourite has to be the unctuous curry udon.
Location: Over 10 locations across London
Website: Maragume.co.uk
Insta: @maragumeuk
Maroush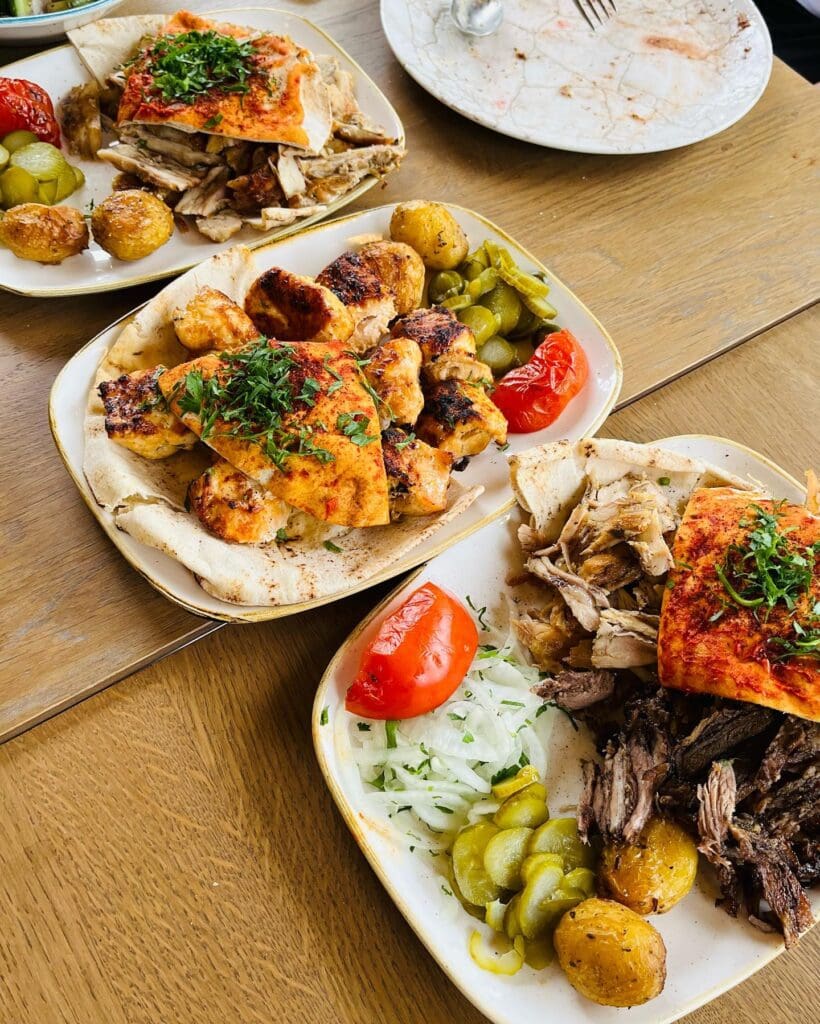 Fun fact, EDM legend Benji B swears by their Shawarma wraps!
If you want no-fuss Lebanese meze-style food that tastes authentic and is made with passion, this is the place for you. Their wraps are so moreish but one is never enough. We also think Maroush do one of the best falafels in town. Most of their cold meze options weigh in at under £6.
Location: Locations across the city
Website: Maroush.co.uk
Insta: @maroushuk
Cheap Dinners in London
Kiln Soho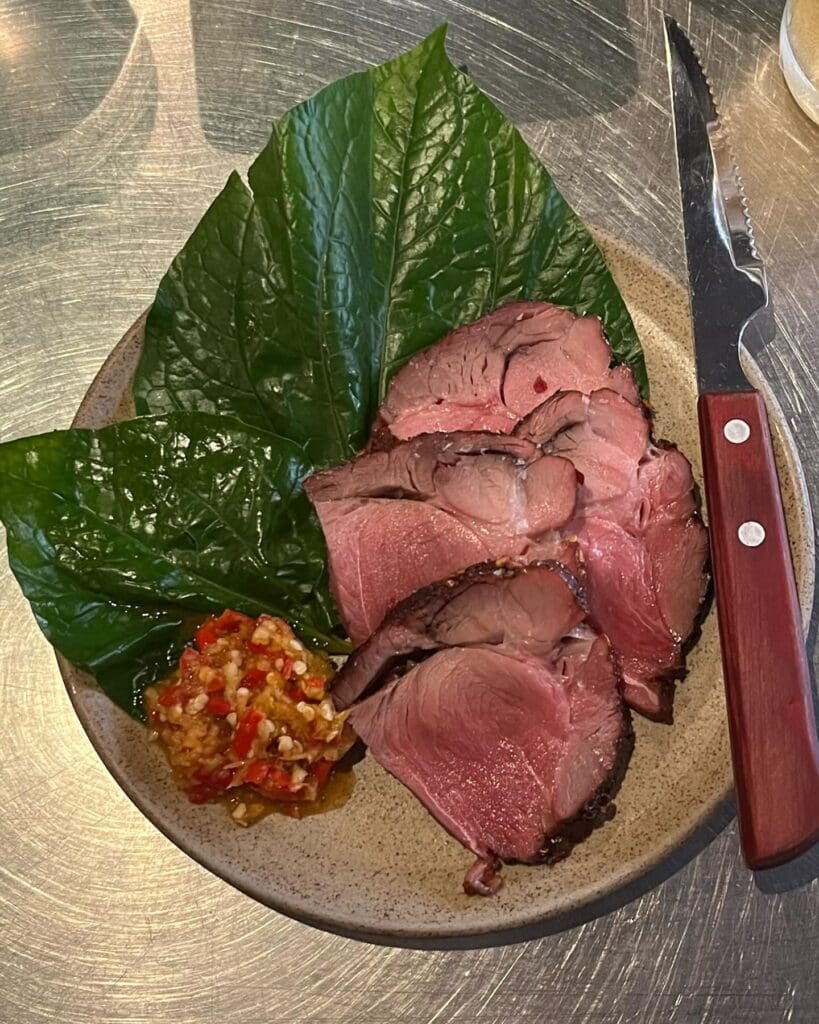 Yes, you can have dinner in Soho for under a tenner. Don't believe us? Go check out Kiln.
At Kiln they cook over charcoal and use clay pots. This is fancy schmancy food too, not cheap crap. Admittedly, for the price point, you're getting a taste rather than a fat-off portion so, if you're famished, maybe eat elsewhere. The glass noodles are really something to write home about and cost less than £8.
Location: 58 Brewer St, London W1F 9TL
Website: kilnsoho.com
Insta: @kilnsoho
Del74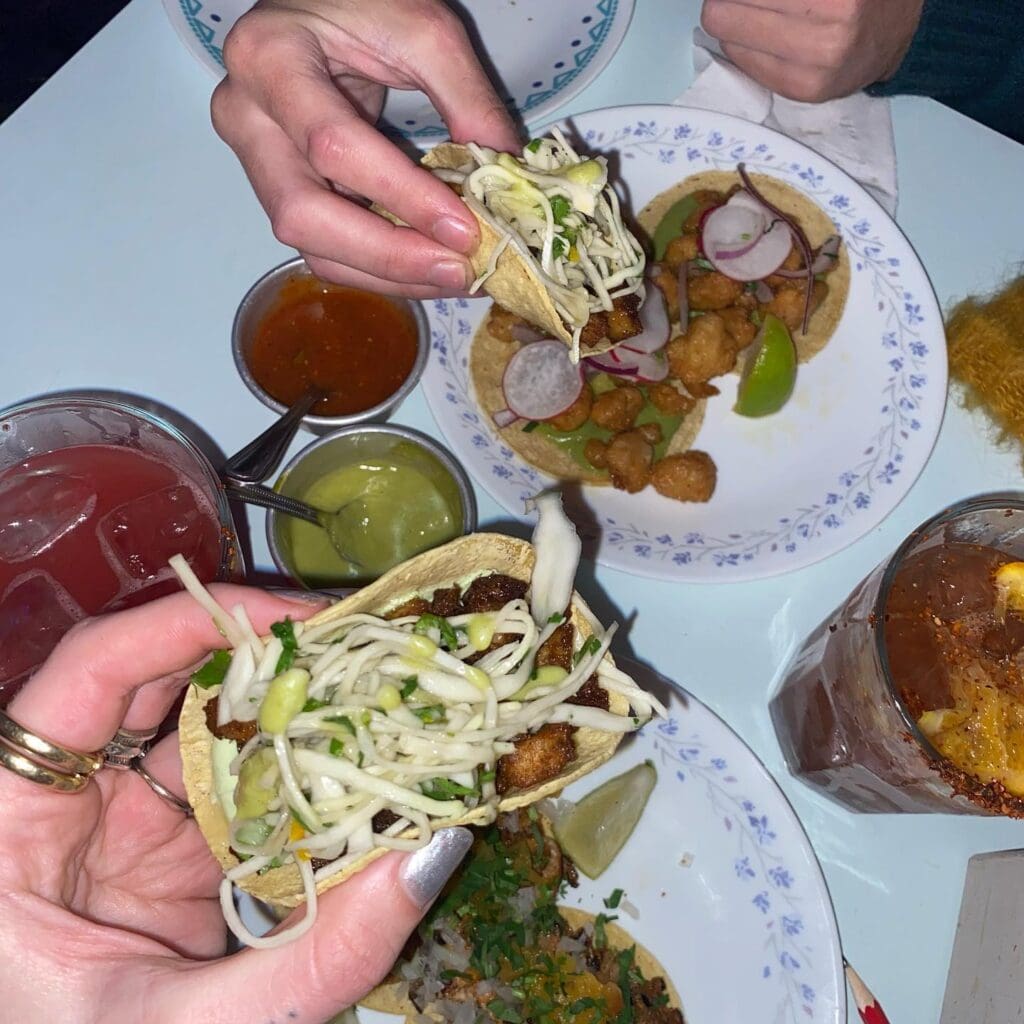 Another place outside of zone one (sorry) but, we just HAD to include a taco joint.
Tacos, tostadas, nachos and quesadillas all come in at under a tenner and there are plenty of options. Del74 gets bonus points because they do great cocktails and also offer a bottomless brunch (and we love a bottomless brunch here at Taste: Travel Obsession).
Location: 129 Kingsland High St, London E8 2PB
Website: Tacosdel74.com
Insta: @del74tacos
Saravan Abhavan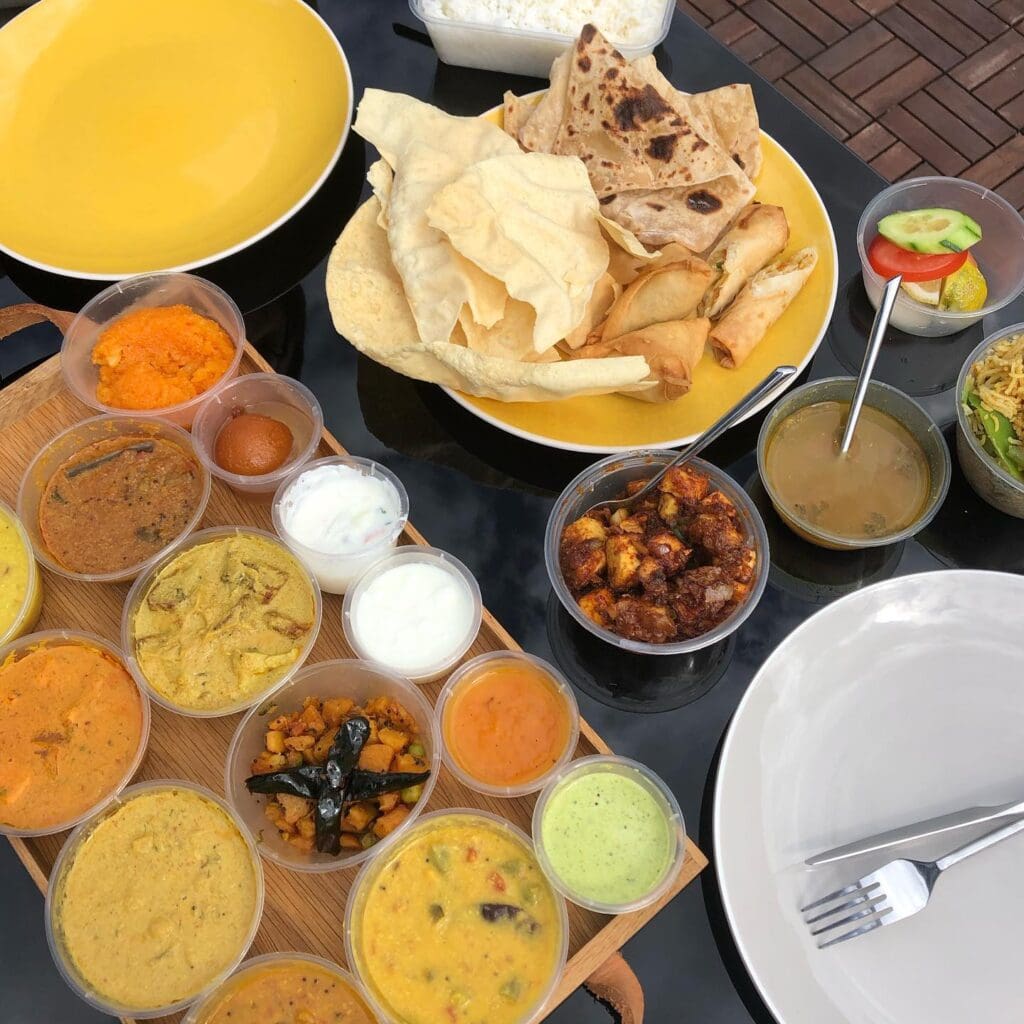 With locations across London, if you're craving authentic Indian food including thalis, paratha and dosas but you're on a budget, this is the place to go. Plenty of options (all veggie) to choose from and an incredible dessert menu too. We'd suggest you try the Szechwan Spicy Cheese Dosa (phwoar).
Location: Across London (including Leicester Square)
Website: saravanabhavanlondon.co.uk
Insta: @saravanaabhavanlondon
Anything Missing?
Listen, we'll level with you, we use actual humans to write our content (shocking I know). Because of that, we sometimes get things a bit wrong. If you spot anything here that you think needs changing (or if you think something needs to be added), feel free to get in touch.
We love a good chat.