Has the bright lighted city of Las Vegas set your soul on fire? Are you craving a real foodie experience and want to set the stakes higher? Are you a fan of Elvis Presley-related puns? Yeah, on that last part maybe we should quit while we're ahead.
Vegas isn't just somewhere you can party, watch incredible live shows and splash heaps of cash with reckless abandonment, it's also a bit of a foodie hotspot.
We've put this guide together to walk you through some of our favourite spots in this Nevada hotspot!
Our editorial policy when it comes to writing these guides isn't just to include every bakery in Las Vegas, we're approaching this as foodies. Does it excite us or is it generic? Does it have a bit of a foodie following? These are some of the things that are important to us as we wade through the endless options!
Key to our price range ratings:
💰 Cheap and cheerful! Expect to pay a couple of bucks max
💰💰 Not cheap but certainly not expensive – around the $4-8 range per item
💰💰💰 Spenny (but worth it) – You'll be paying around $10 per item in these locations.
Pinkbox Donuts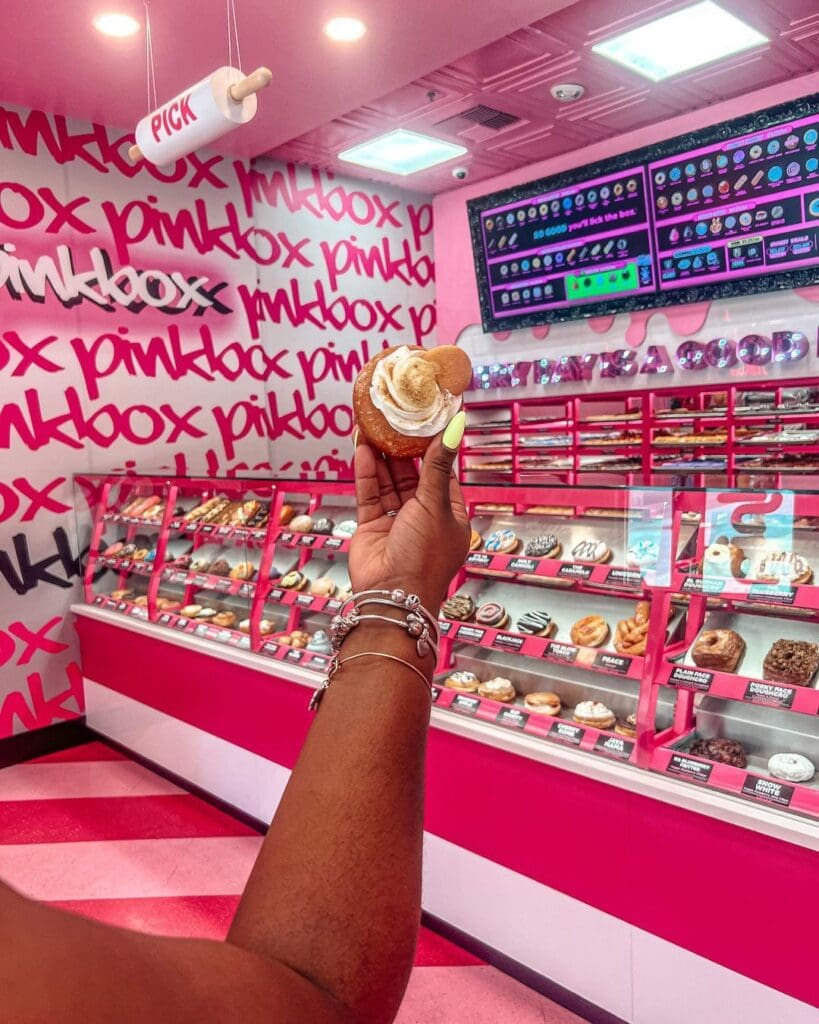 Colourful, obnoxious, loud and so typically Vegas – what's not to love about Pinkbox? This is easily the best doughnut joint in town. We love the sheer variety you get here. In fact, the amount of options on offer can easily give you choice paralysis. Prices are really decent and their customer service is exceptional.
If you love doughnuts (and who doesn't), this place needs to be on your bucket list. They've got satellite sites across Vegas but, we'd highly encourage you to go to their flagship spot for the best experience.
Did we mention their Carebear range of doughnuts? – Seriously, check them out!
Price Range: 💰💰 You can pick up a doughnut for around $4 here so, well worth it.
Location: Pinkbox Locations across Las Vegas
Feed's Bakery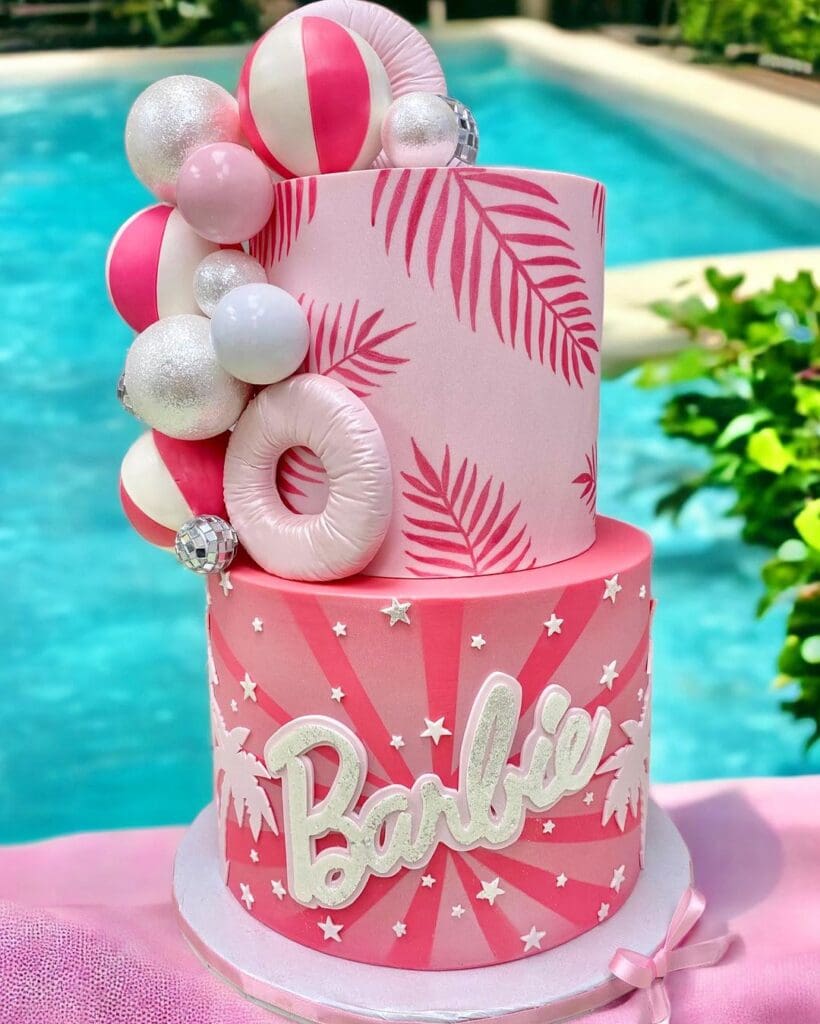 Classic bakery with an emphasis on cake (and cake should always be emphasised in our opinion).
Freed's has a huge range of options including macarons (personal fave), cheesecakes, cannelloni, brownies and eclairs. They've even got options for carb-free keto cake lovers (all one of you).
Price Range: 💰💰 You're likely to pay around $7 for a little slice of heaven here
Location: Feed's Bakery, 9815 S Eastern Ave, Las Vegas, NV
Bouchon Bakery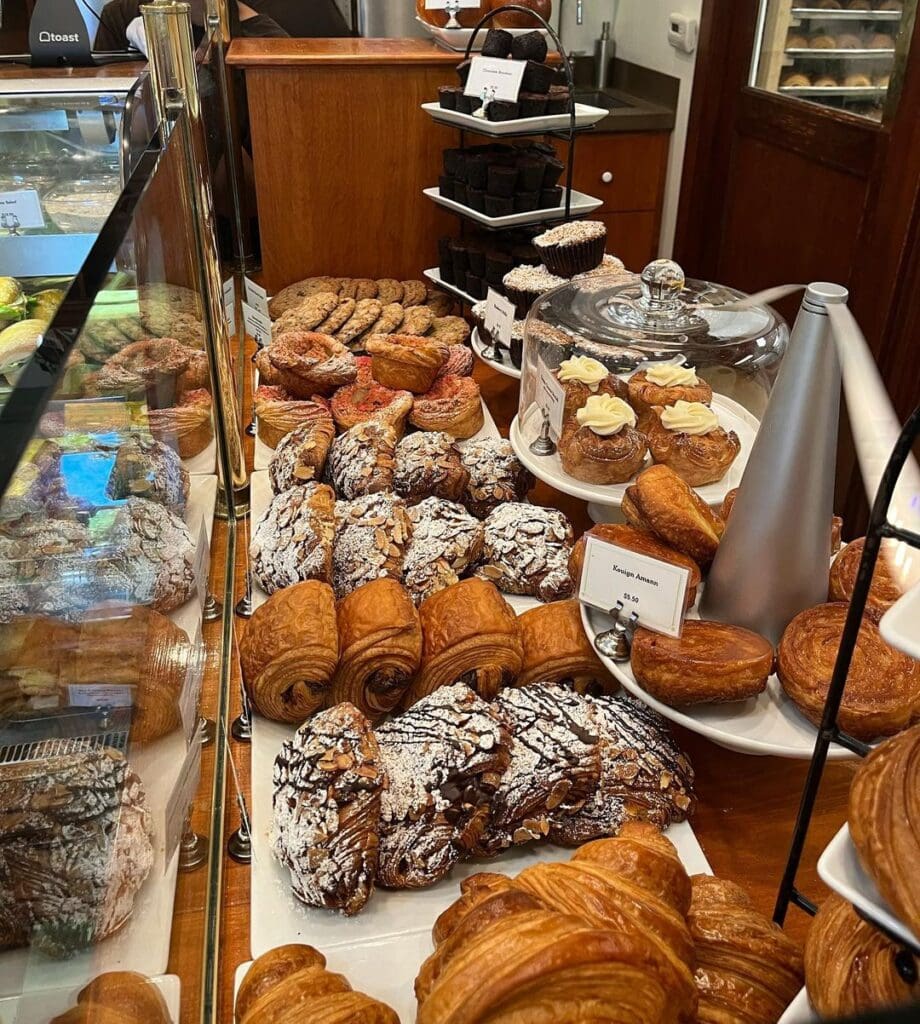 Well-known chef Thomas Keller's home in Nevada is the fabulous Bouchon Bakery.
Bouchon is a proper French-style bakery. Sure, it's a wee bit hidden away in the maze that is the Venetian however, that's part of the charm knowing you're in a hidden gem. If you're looking for an incredible breakfast with some of the best pastries you'll ever taste in Vegas, this is the spot for you.
Price Range: 💰💰 For the calibre of goods, the prices here are surprisingly affordable. YOu can get 6 brownies for $10 which is incredible value IMHO
Location: Bouchon Bakery at The Venetian Resort Hotel & Casino, 3355 Las Vegas Boulevard South Las Vegas, NV 89109
1228 Main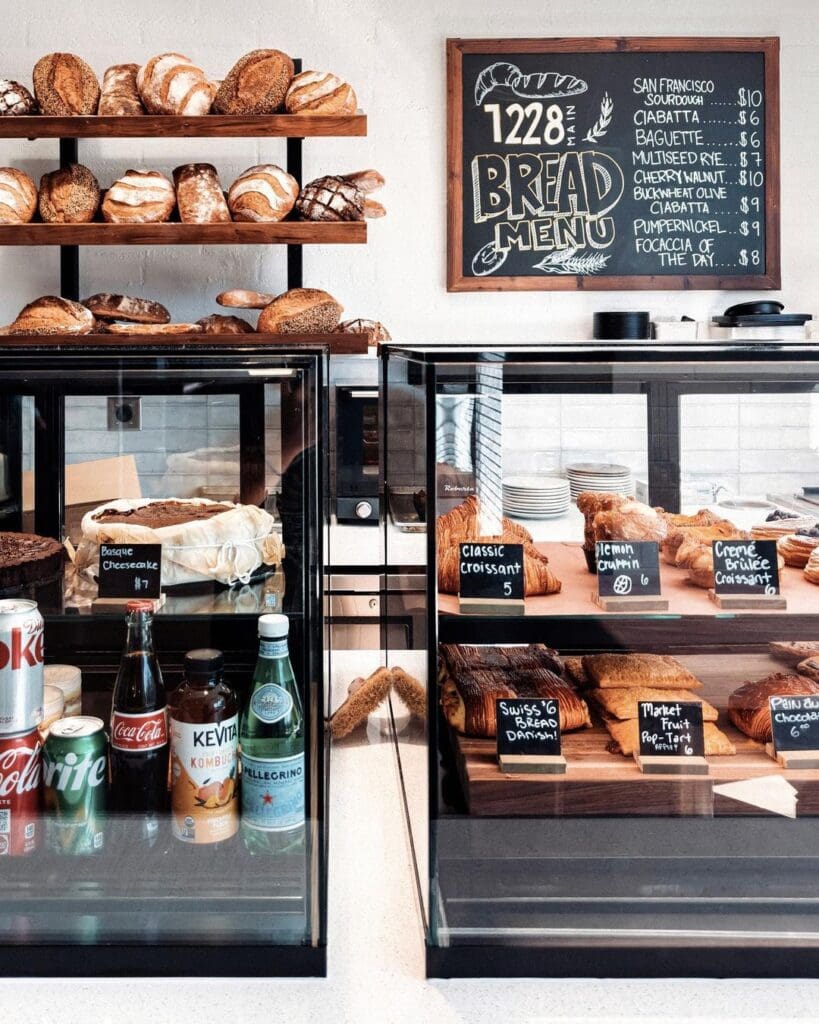 Any guesses as to where this sexy lil' bakery is located?
A relative newcomer to Vegas this bakery brings a chill vibe to the beautiful chaos that is the Arts District. Probably the best loaf of bread in Vegas (just sayin'), and their coffee is amazing too.

Attached to Wolfgang Puck's joint, we'd recommend making a reservation there, filling up on cocktails then stopping by the bakery on the way out for an extra-special time!
Price Range: 💰💰💰 On the pricier side with small bites starting at around $6 but loaves of bread easily hitting the $10 mark
Location: 1228 Main, 1228 S Main St Las Vegas, NV 89104
Dominique Ansel Las Vegas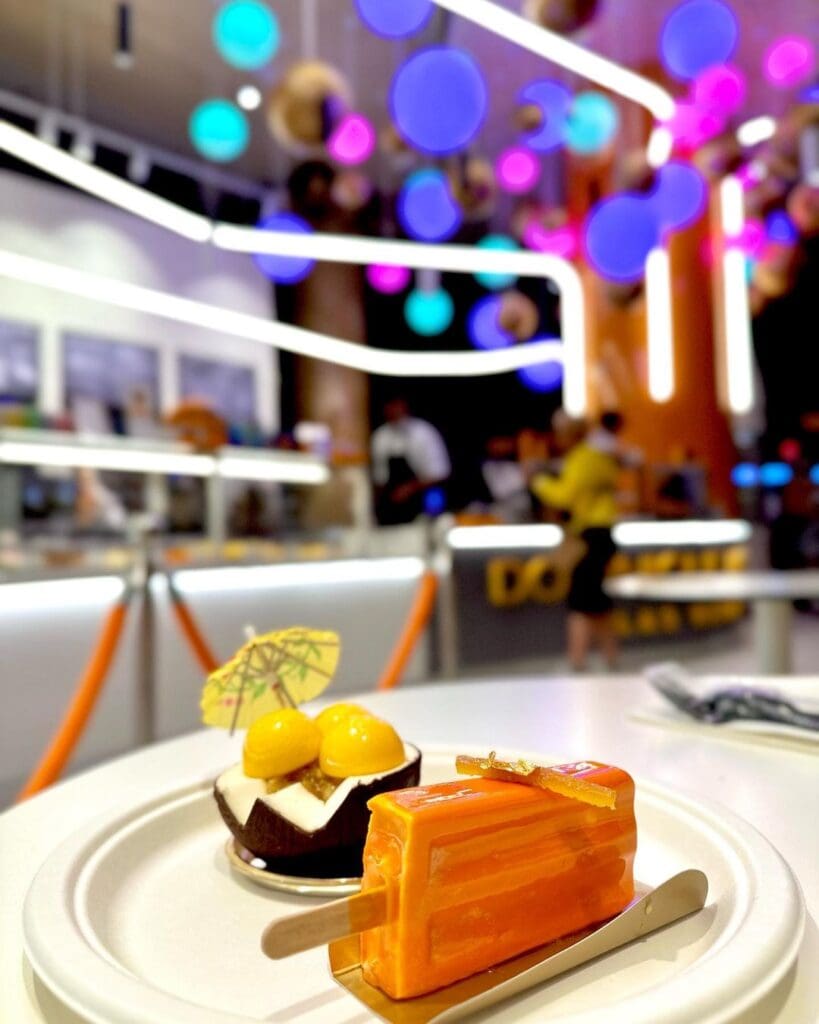 What better claim to fame could Dominique Ansel have than that he invented the cronut?

This is one of those places you go to celebrate hitting the jackpot. It's fancy and elegant. The food is absolute perfection. We love their take on the banana split in particular.
You're going to be paying a bit more here than you would at Mom and Pop's however, Mom and Pop never went to culinary school and cut their teeth at the top of the patisserie game so there's that too!
Price Range: 💰💰💰 Don't say we didn't warn you
Location: Dominique Ansel Las Vegas, Caesars Palace, 3570 S Las Vegas Blvd, Las Vegas, NV 89109
Anything Missing?
We're only human after all….
We occasionally get things wrong, miss things off or just generally make a boo-boo. If you spot anything here that you just need us to do something about, you can always drop us a line.
Having said that, we've taken a bit of a hard line about what we include here. We're not here to publish a saturated article full of every bakery in Vegas. Instead, we've hand-picked our TOP spots. There are half a million Dunkin', Krispy Kream types we've left off – that was intentional.