Love food? Love travel? Want to eat like a local but don't know where to start?
This guide is for you.
It's time to unlock a whole new level of foodie cultural immersion as you travel, and here are the secrets:
1) Be Open Minded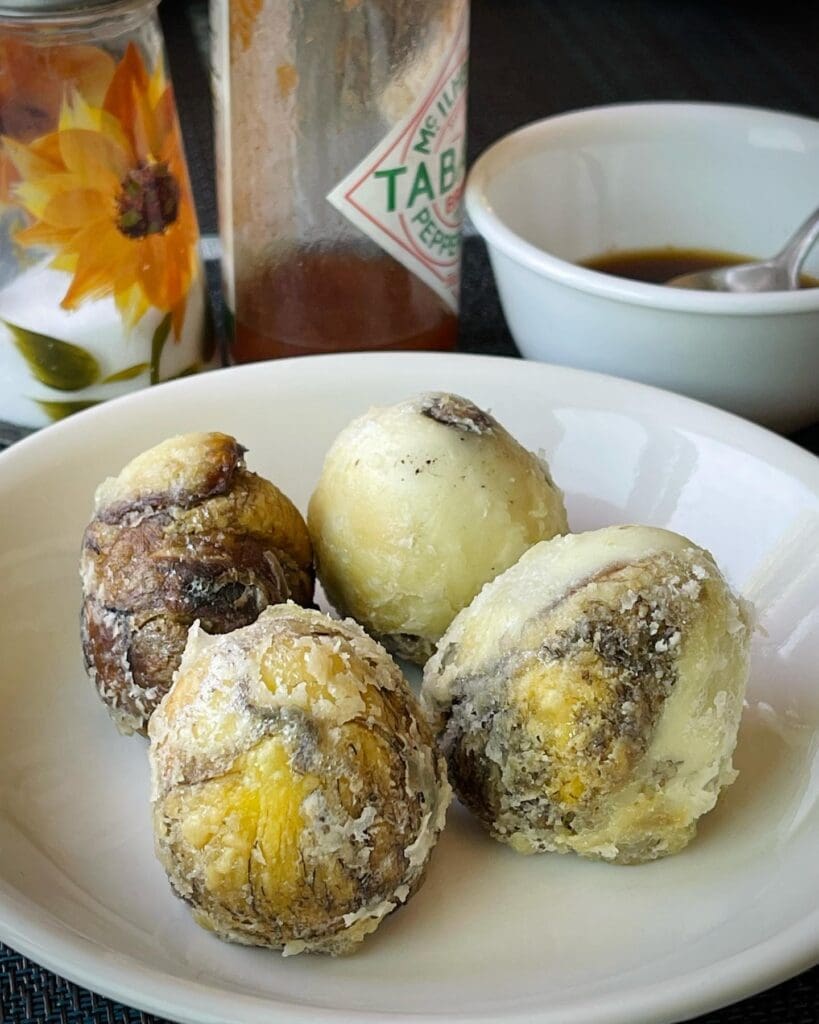 Look, it's really easy to travel to most cities in the world and eat McDonald's.
Or any other chain restaurant.
Perhaps you just keep it way too familiar.
Come on.
You are travelling for a cultural experience. It's time to be open-minded.
If you are far from home you will encounter dishes, ingredients, etc that you are unfamiliar with. Some of these things you will be convinced you don't like. Others you will assume you won't like.
The biggest issue we have as travellers is judgement.
We judge the local culture because we are viewing it through the lens of our own culture.
You're not in your own city now…so let's try to mix things up and let down our walls.
Whilst you are travelling, forget the norms from back home.
Normalise what's normal in the place that you are in. Live in the moment.
That's true cultural immersion!
2) Eat Like a Local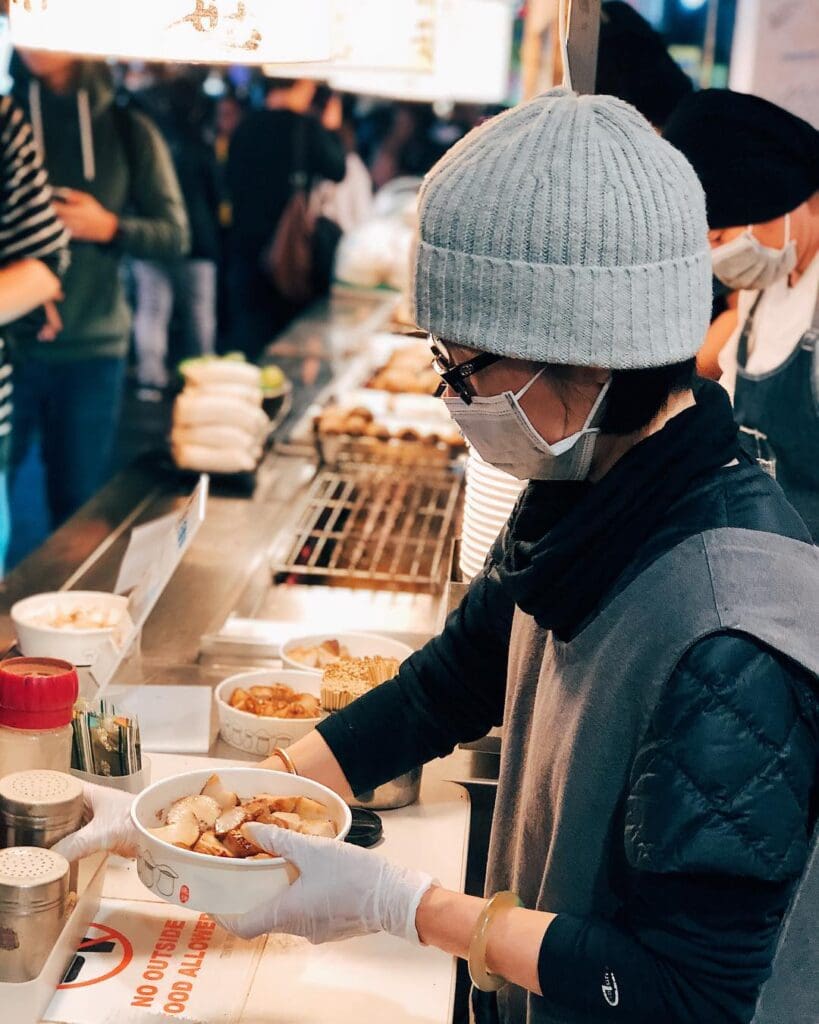 There are some great guides out there online and in print, but be aware that very often they are written by a white person wearing a suit in an office in London or New York.
That's not exactly authentic, is it?
Sure, be inspired by these guides from big publications, but also search deeper to truly figure out how to eat like a local where you are travelling.
Some areas you can look to find the spots that the locals love:
Local Food Travel Guides
Search out travel guides online that are actually written by locals, or knowledgable foodie travellers. Often these will be independent blogs and websites which you may have to dig a little deeper for.
Instagram
Find local foodies who eat out a lot and curate the best spots.
There are a couple of ways to do this:
1) Find Local Hashtags – The first place I would look, for example, if I were going to Mumbai is at hashtags like #mumbaifood #mumbaifoodie #mumbairestaurants.
2) Search by Location – You can search by location, whether that be city or even neighbourhood. Use those geo-location searches and scroll through to find delicious-looking food. You will soon find the foodie guides you are looking for that cover your particular location
YouTube
YouTube can be an incredible way to find local foodie guides. There are some prolific YouTubers who travel for food and almost always use local experts to curate their trips and therefore their recommendations. Some of the go-to channels for me are The Best Ever Food Review Show, The Food Ranger, Mark Weins, and Mr Taster.
3) Make a Locations Plan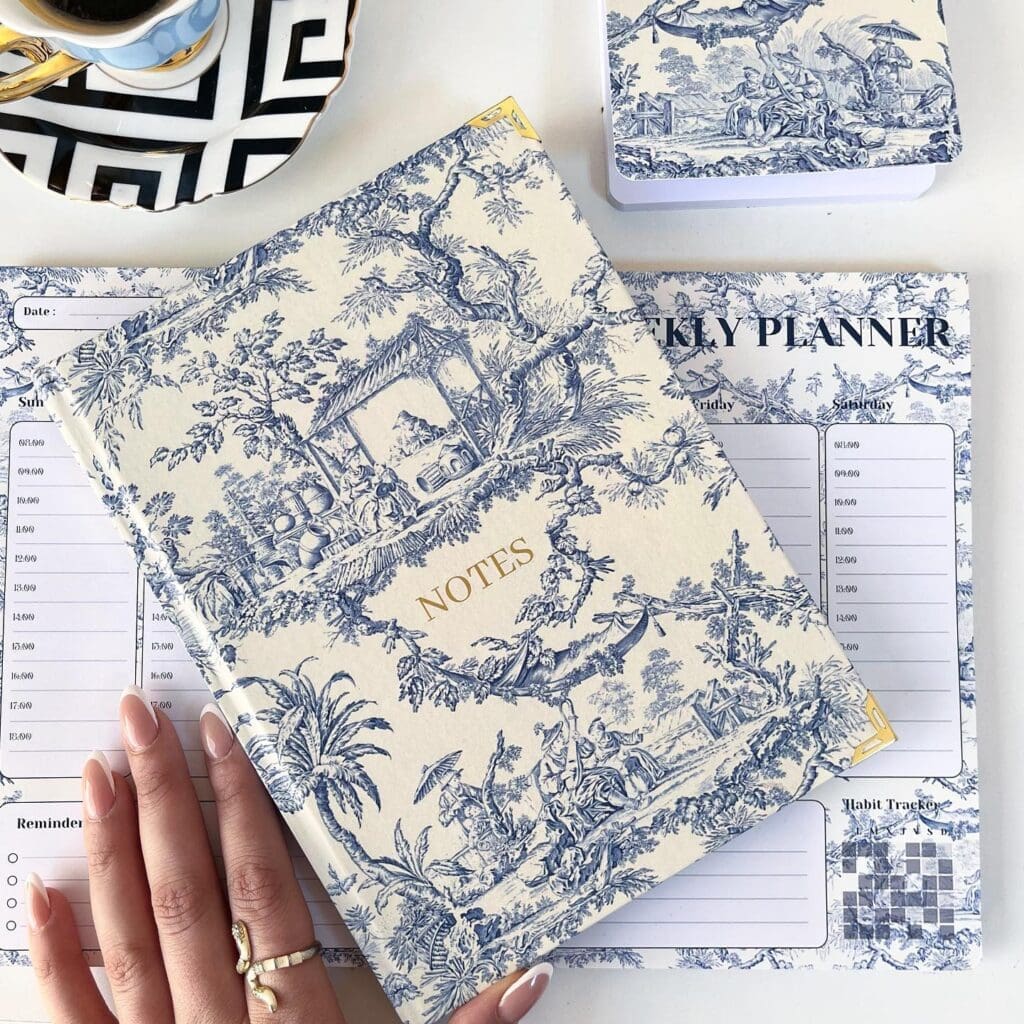 I'm not sure if this is you, but many travelling types are very "free-spirited" and "go with the flow".
I love this in so many ways, but it can definitely lead to bad foodie decisions!
Either you will find yourself gravitating towards the "familiar" or you find yourself being so spontaneous about your eating decisions that you don't truly get to experience the best of what a place has to offer.
Because of this, I try to make a wish list of locations I want to eat at before the trip itself. I want to leave a certain level of spontaneity, so I may not schedule the specific day and time I will go to these places (unless it's somewhere where bookings are essential).
How do I do this? It varies, but most of the time I will do my research on Instagram, YouTube, and Food Travel Guide Blogs and then create a "Trip Plan" on TripAdvisor where I will "heart" the locations I want to visit.
You could just as easily make a list in Google Keep, Apple Notes, or in a Notebook or Travel Journal.
4) Split Up Your Meal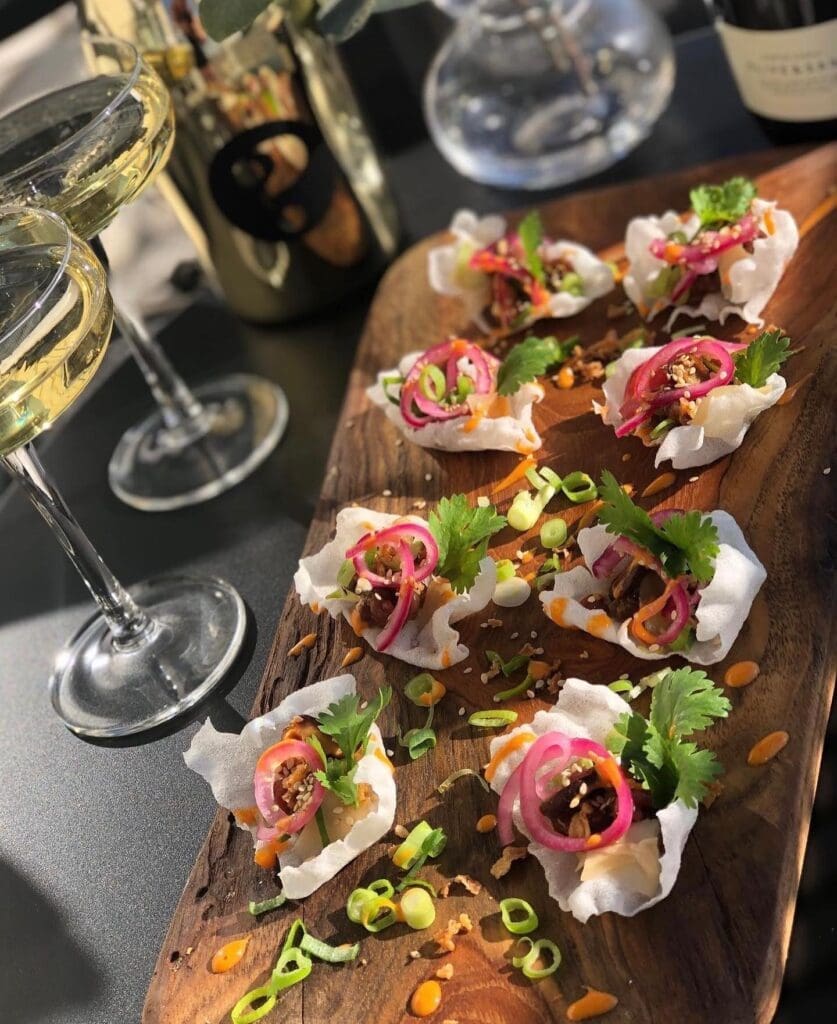 Don't ever feel like you have to eat a full multi-course meal in one restaurant or location.
If there are lots of different places I want to eat in a certain location I will food tour my way through that place!
That may look different for different people – but whether that is visiting 12 different locations and grazing throughout the day, or making mealtimes a 3-course, 3-restaurant affair, this is a great way of tasting your way through a city when you have lots of places on your wishlist or only a small amount of time on your hands.
5) Create a "Dish List" of Local Dishes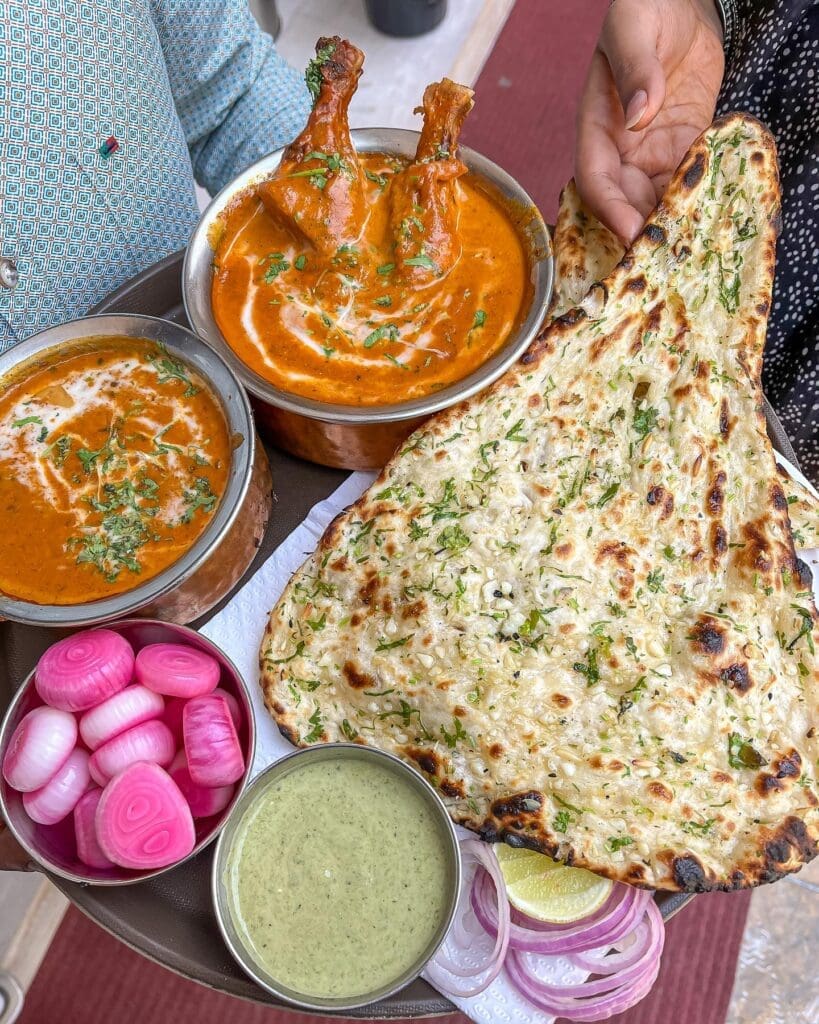 In the same way that I will have my wish list of locations before I visit a place, I will also create a "dish list" (see what I did there? 😜).
Places that are used to hosting a lot of travellers will do their best to cater to international palettes, but that is not how you are going to get the very best food and the cultural emersion you are looking for!
It's really important to research local dishes and specialities ahead of time. This way you will know what you are looking out for as you eat and travel, but also you will have a hit list which will stop you from defaulting to the familiar!
6) Take Notes & Bring Learnings Home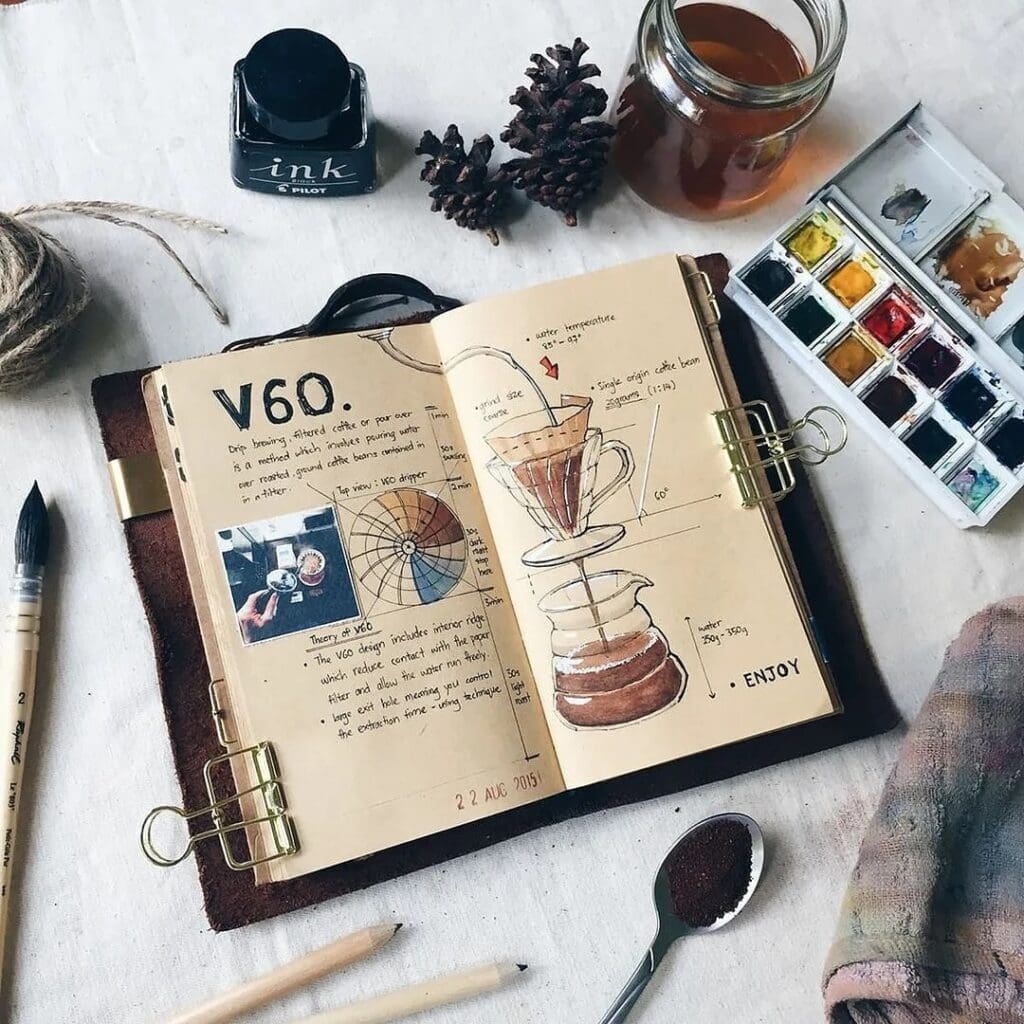 Where possible I like to take it slow whilst I am travelling in a new place, especially if I am eating my way through it.
One way I love to do that is to make a travel journal that I fill out along the way.
I will use it to make notes about things I have eaten, sketch dishes, ingredients, and places – sharing my feelings and observations as I put pen to paper.
This is a great way to slow down, remember your trip, and ensure your experiences make a lasting impression.
Whilst enjoying the moment when you are tasting new things and having new experiences, learn from them. Take what you have learnt home into your own cooking. Share these experiences with people you love back home by bringing the flavours, ingredients, rituals, and practises with you.