We are obsessed with the foodie scene in London! You're literally spoilt for choice when it comes to finding incredible food. Sometimes though, too much choice can be a bad thing. When you want to cut through the crap and get to the bottom of where to go when you're looking for something specific can be tough.
We've written this article to help our fellow foodies out. We've whittled down a list of our favourite spots in London when it comes to bakeries. We'll level with you though, this list is all about our curation. We wanted to nail 3 things with this list to ensure you can find the right bakery for you and cut through the noise. Here's what we're using to decide if it makes the list:
Is it unique?
Does it have a foodie following?
These criteria will help us to find the best bakeries in London that stand out from the crowd and appeal to foodies like you and me.
OK, ready? Let's do this…
Beigel Bake – Brick Lane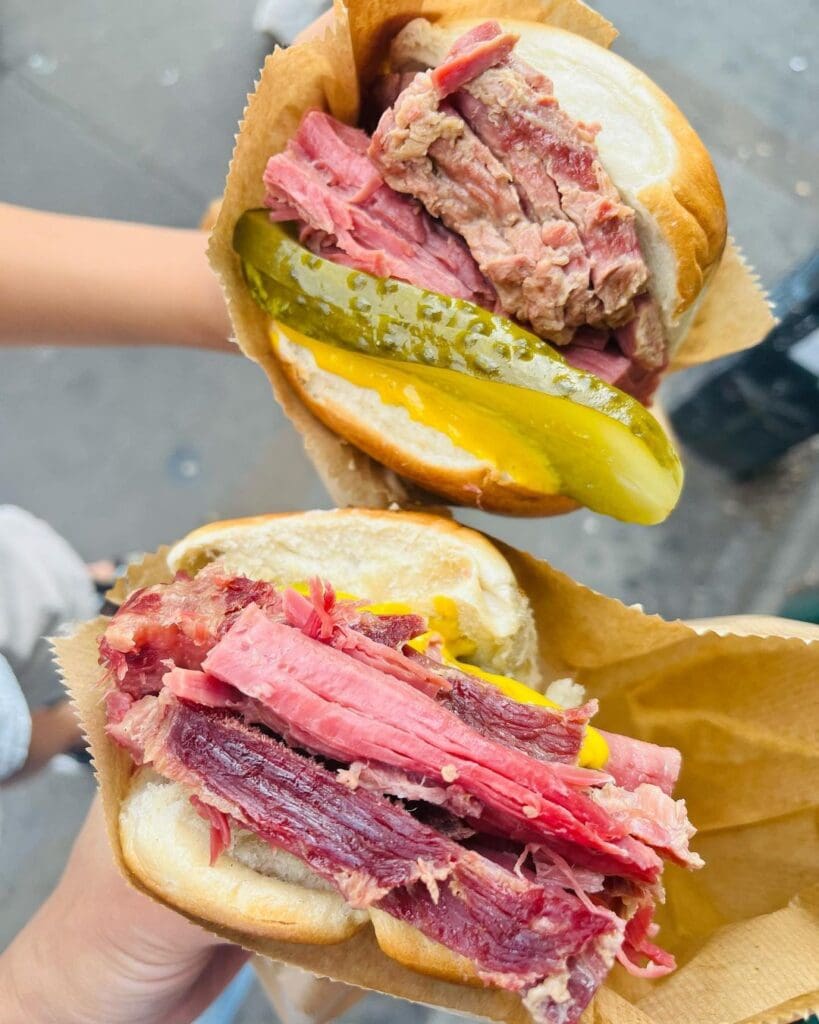 Two facts that will tell you everything you need to know about this place:
They are open 24/7
There's always a queue
If you want to taste the most authentic salt beef beigels (that's how it ought to be spelt btw) then you need to head to Brick Lane and get yourself some! Don't expect fancy decor or stellar customer service, Beigel Bake lacks both on that front however, what it lacks there it makes up for in terms of the products. Oh my gosh, you need to visit.
Don't buy into the imitations, Beigel Bake is the original and the best – the queue speaks for itself.
Price range: 💰You can buy a plain beigel for as little as 70p and a salt beef beigel for less than £9 this place is affordable.
Location: Beigel Bake, 159 Brick Ln, London E1 6SB
Buns From Home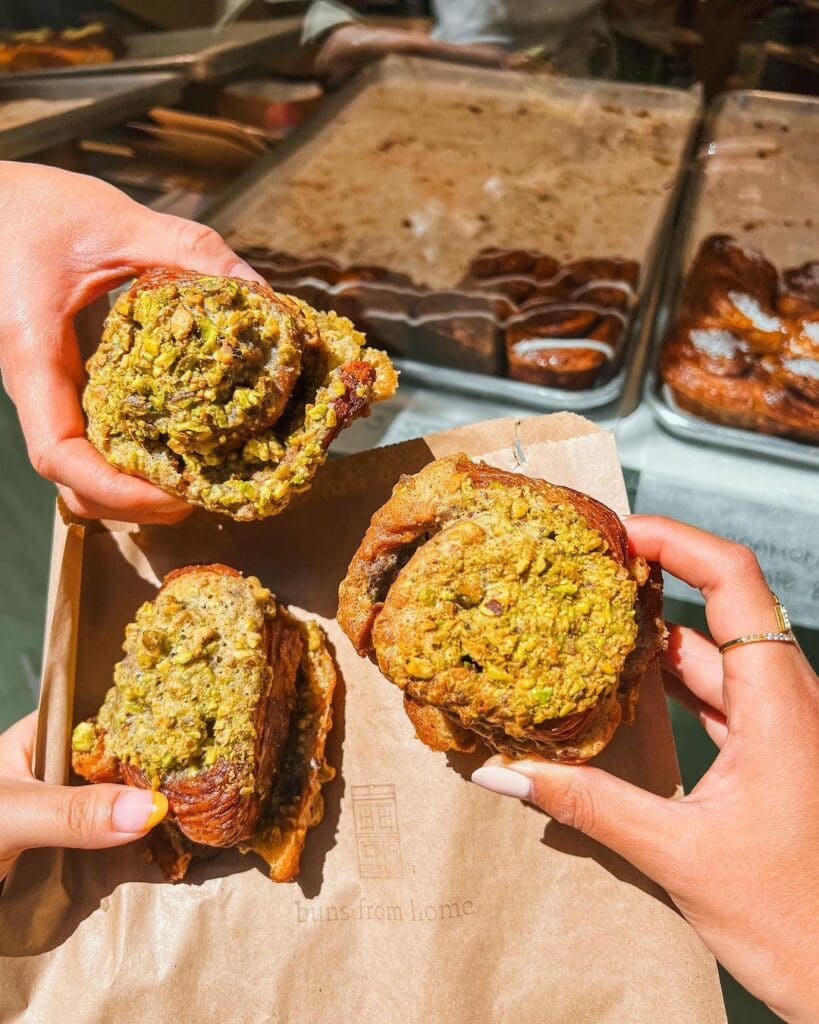 The vibe here is unrivalled. Chill, unpretentious and friendly. This is a must-visit bakery if you're after something quick and delicious to go with a damn good coffee. We adore all of their generously topped buns but particularly recommend the cardamom bun.
Price range: 💰💰 You'll pay around £3.50 (at the time of writing) for a bun.
Location: They have 12 locations across London, more details here.
Donutelier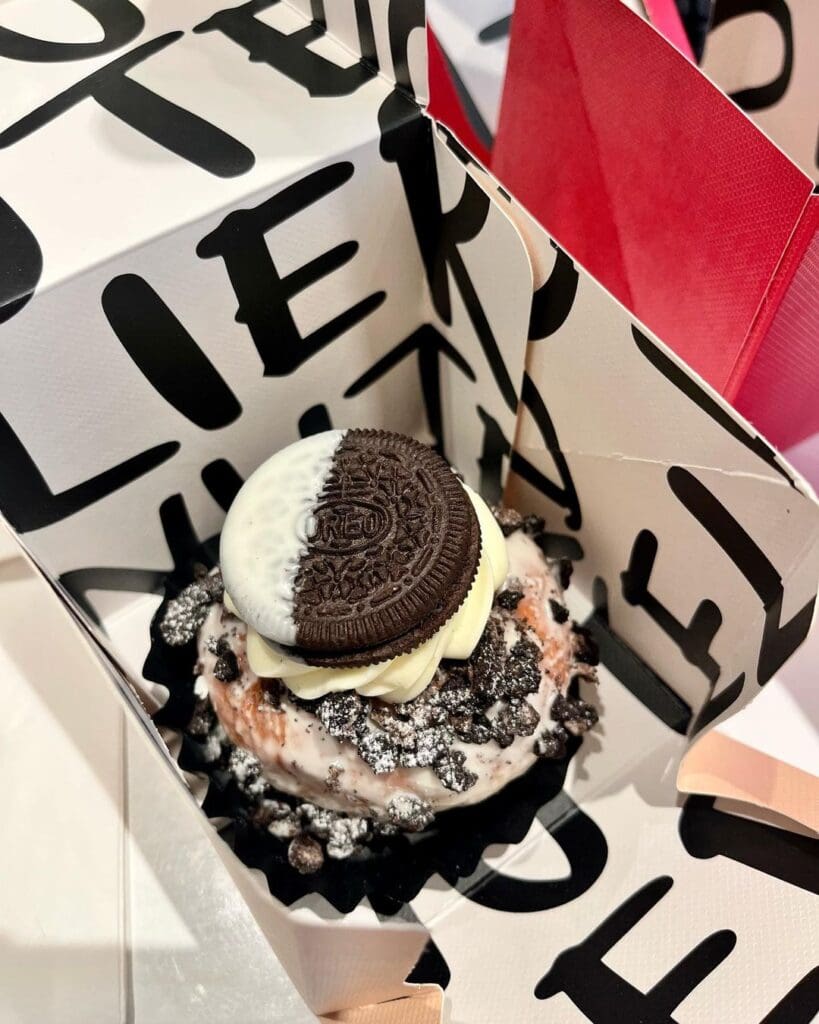 Sometimes you want everyday bakes but fancy-schmancy. That's where Donutelier comes in strong! The donuts are fantastic but the real star of the show here is their pistachio and raspberry cronut. We give these guys bonus points for their packaging which is a work of art in and of itself to be fair.
Price range: 💰💰💰 Definitely on the pricier side here but worth every penny.
Location: Donutelier by Roladin, 48-50, Charing Cross Road, London WC2H 0BB
Arome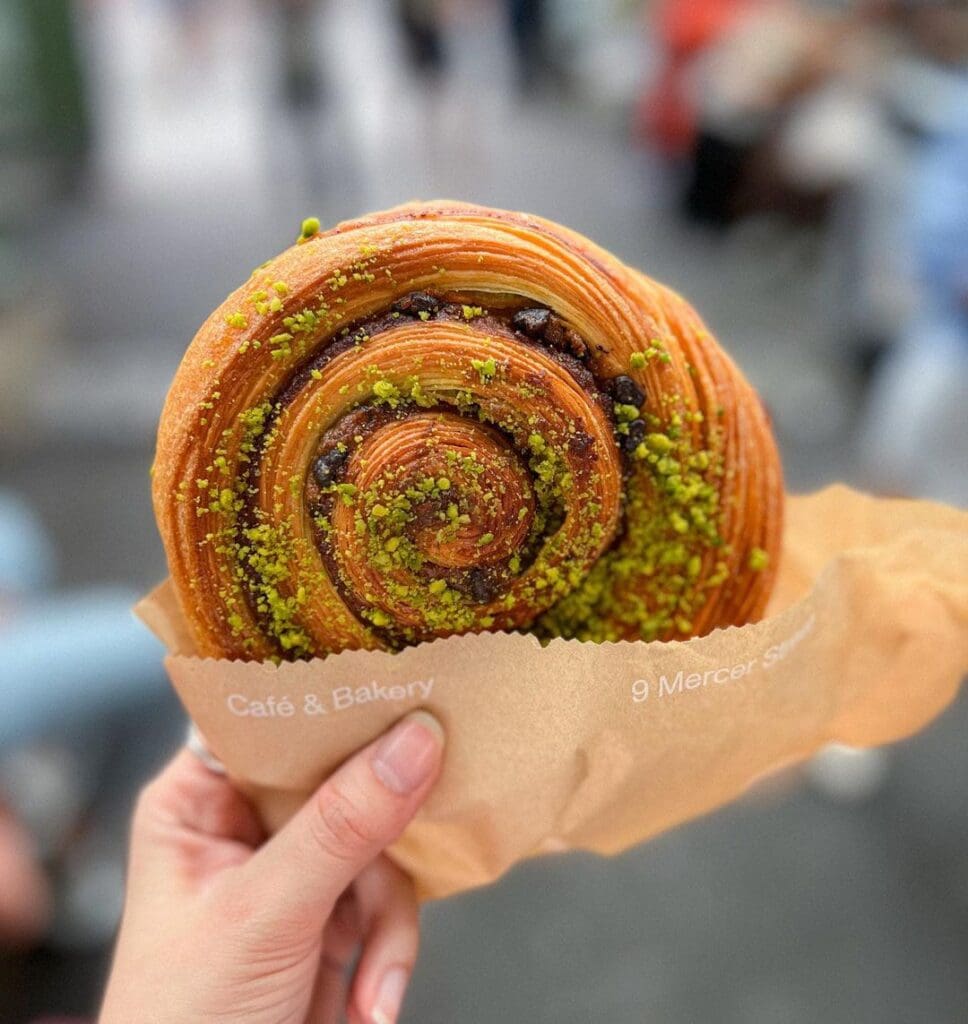 If you want to taste the best honey butter toast of your life then, you need to seek out Arome. World-renowned for this simple yet beautiful treat, it comes highly recommended by us. Located in the heart of the Yards in Covent Garden, this makes the perfect pudding spot after a lovely lunch.
Price range: 💰💰 Expect to pay up to £4 for a croissant but it's well worth the price.
Location: Arome, Duke Street, 27 Duke St, London W1U 1LE or 9 Mercer Street, The Yards, Covent Garden, London WC2H 9QJ
Hummingbird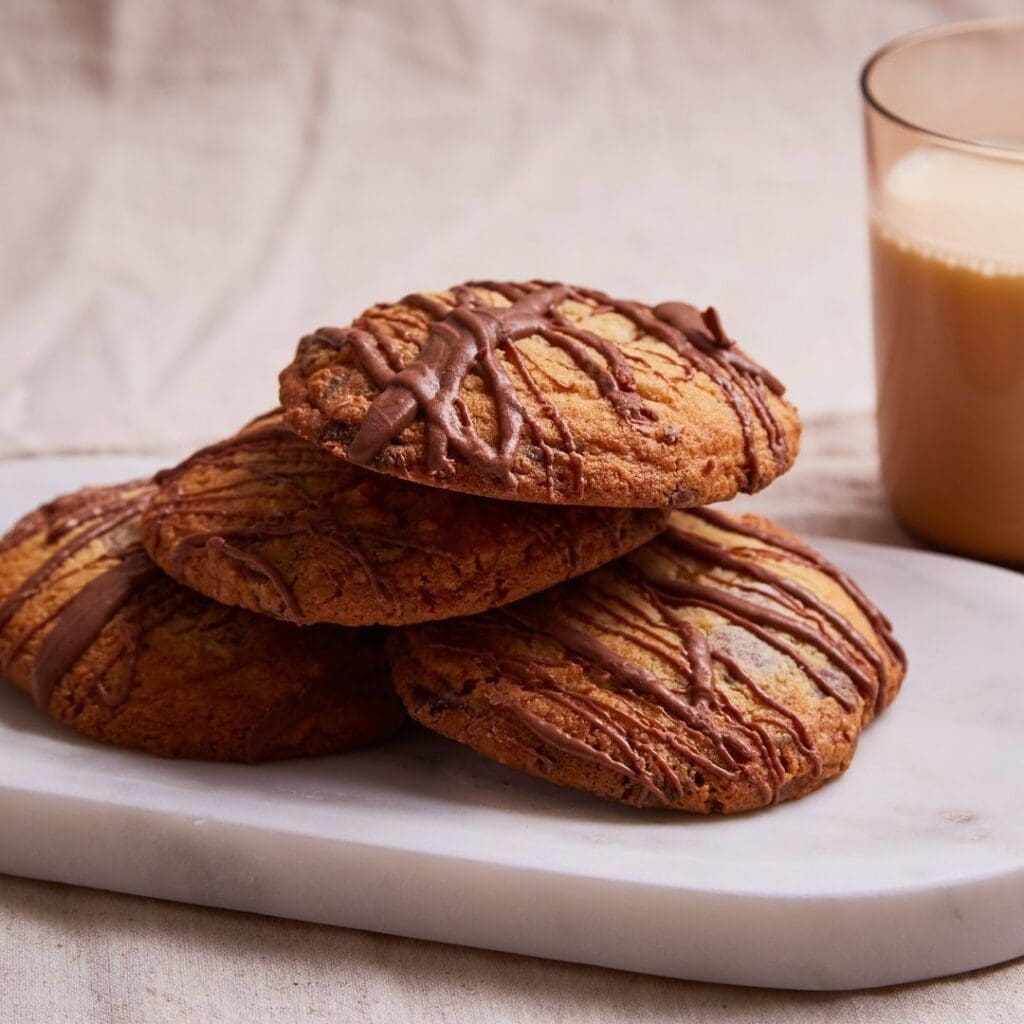 Favourite of home bakers the world over, Hummingbird is one of two places we really trust for cakes in London. If we're in the mood for a cupcake rather than a slice then, Hummingbird wins out each and every time. What we love about Hummingbird is that you can replicate your favourites at home with their cookbooks.
Price range: 💰💰💰 expect to pay just shy of £4 per cupcake here
Location: Hummingbird has 5 locations across London
Fortitude Bakehouse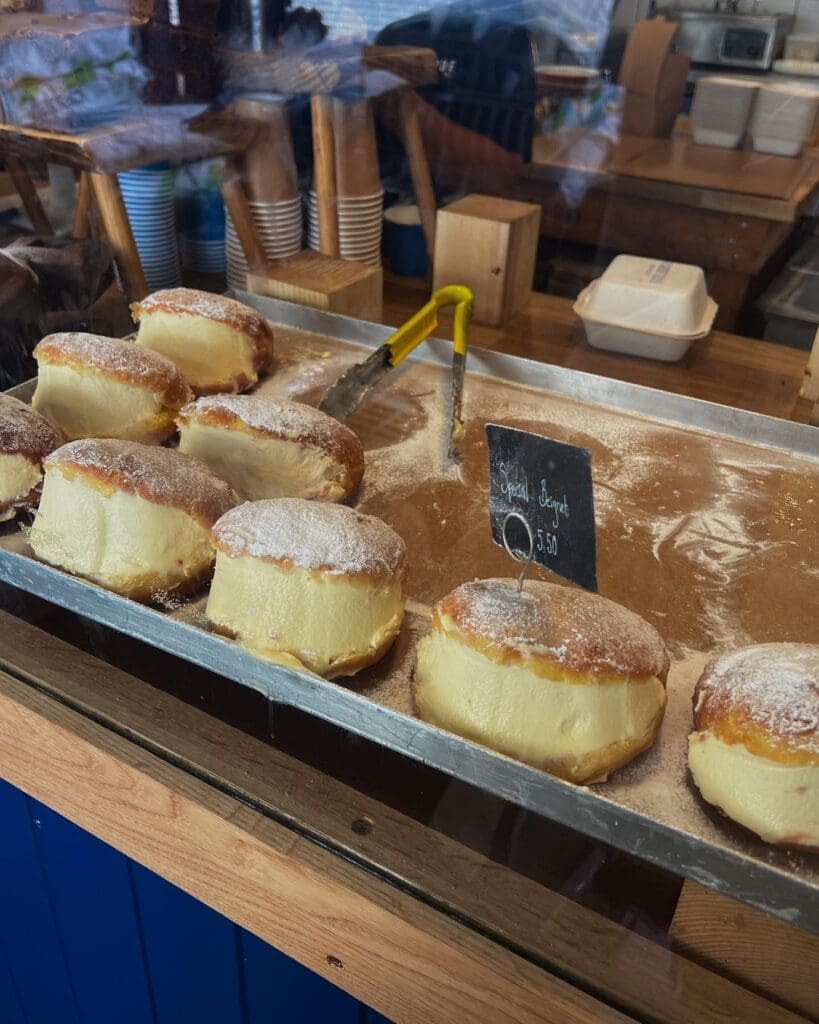 The best place in the whole of London for a Beignet. We adore their honey cream and strawberry beignet. They also brew up a fantastic coffee. This is one of our go-to joints if we're after an indulgent breakfast.
Price range: 💰💰 Very reasonable London prices here. Expect to pay around £4-5 for a pastry
Location: Fortitude Bakehouse, 35 Colonnade, Bloomsbury, London WC1N
Miel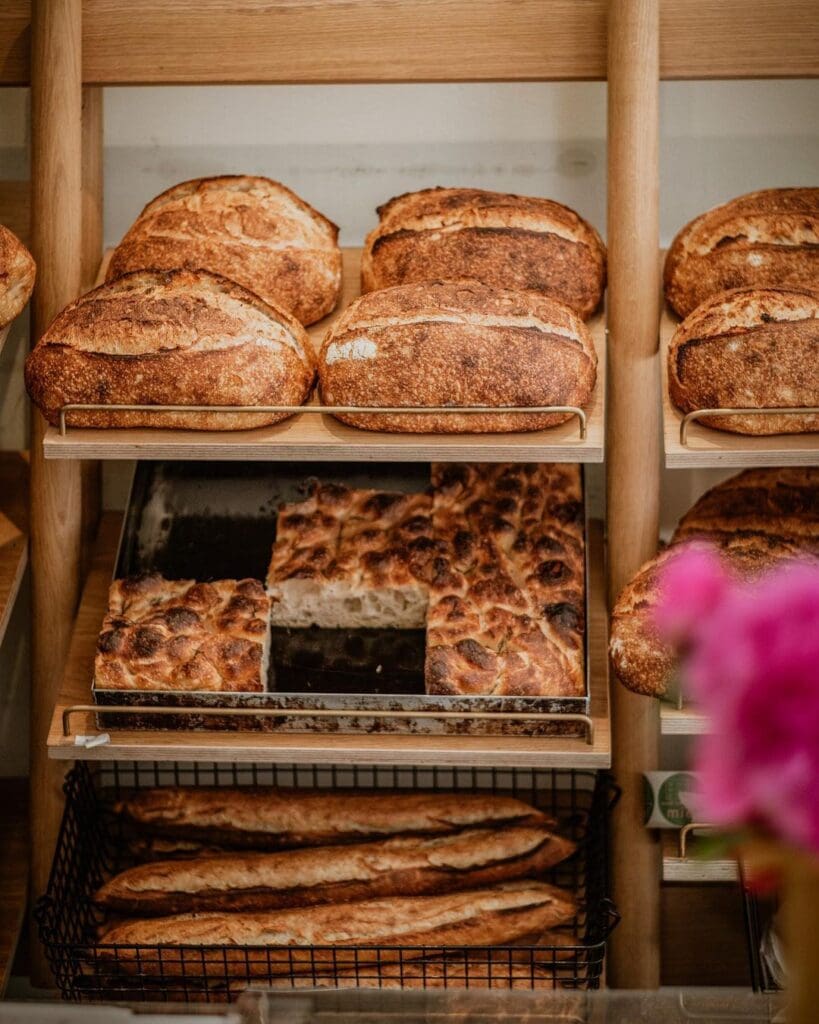 Miel is a classically trained pastry chef's dream turned reality. We love the fact that Miel offer courses and training as well as selling their incredible baked goods. We honestly think their sourdough bread is one of the best you can buy in the whole of the UK.
Price range: 💰💰 Expect to pay between £4-10 for your baked goods here
Location: Miel Bakery, 60/61 Warren Street, London W1T 5NU
Cafe De Nata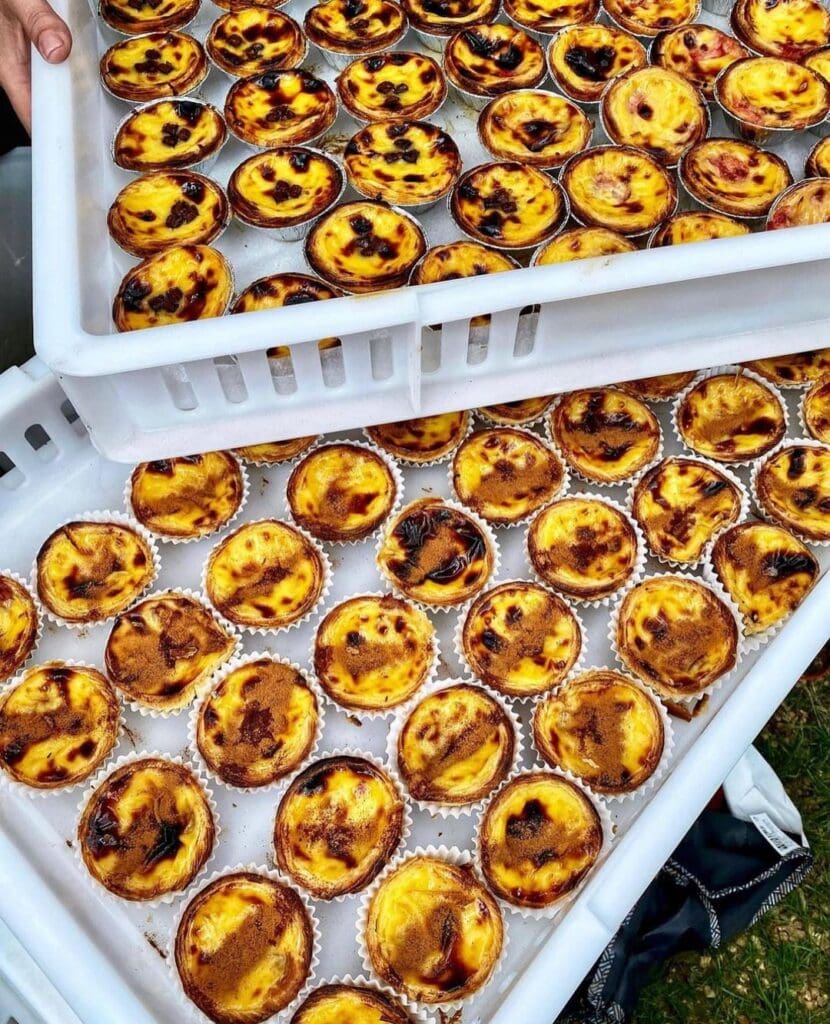 Whenever we're in London we make a point to stop at a Cafe De Nata. Hands down the best pastel de nata in the city. We particularly love their apple pie one. We often load up on a selection box and take it home with us. You can watch your natas baked before your eyes if you time your visit right, the smell is heavenly.
Price range: 💰💰 Reasonably priced and worth every penny
Location: Cafe De Nata has locations across London
Konditor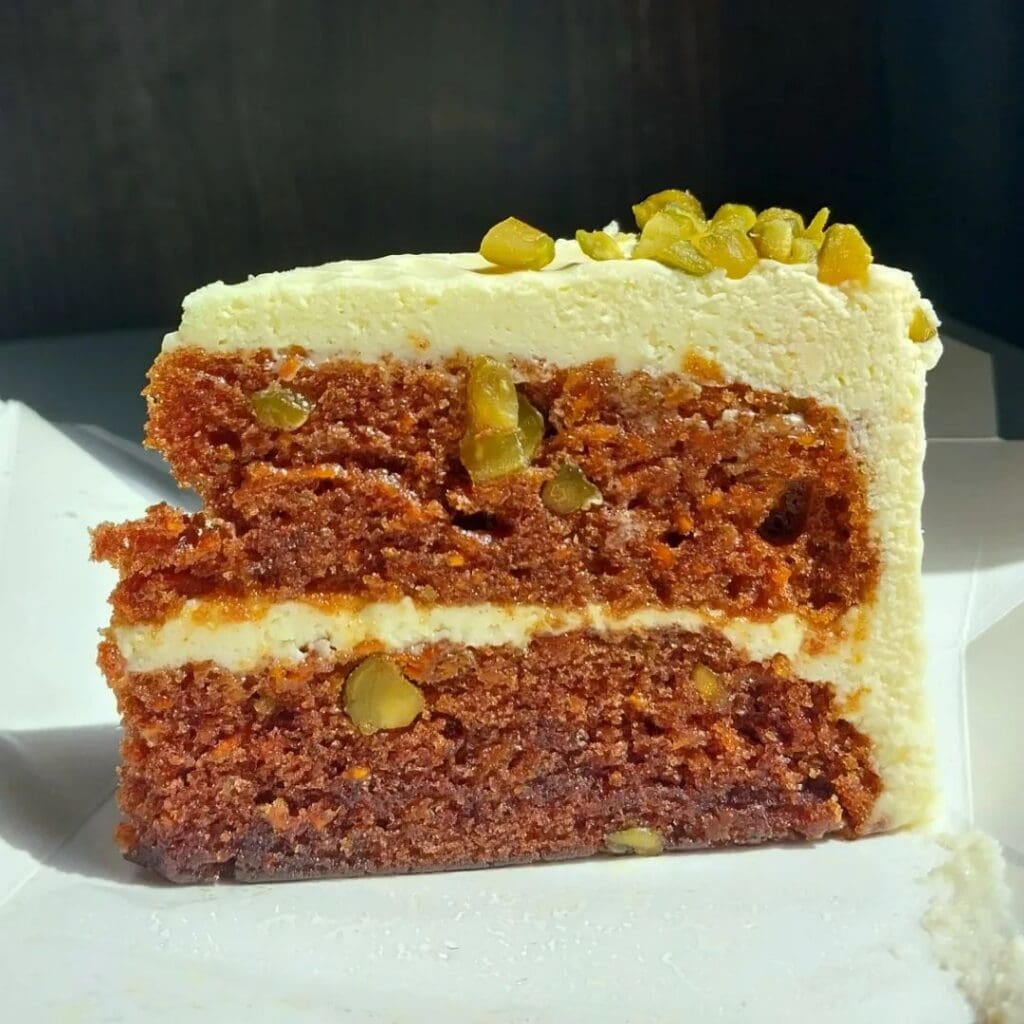 While Hummingbird might win out if we're in the mood for cupcakes, Konditor definitely wins if we're after a more substantial cake. We love the elegance and fun of this bakery. Their "Curly Whirly' cake is a must-try.
Price range: 💰💰💰 Definitely pricier here so save up beforehand. A Whole Curly Whirly cake will set you back around the £50 mark.
Location: Konditor has 3 locations across London. You can get more info here
Crosstown Donuts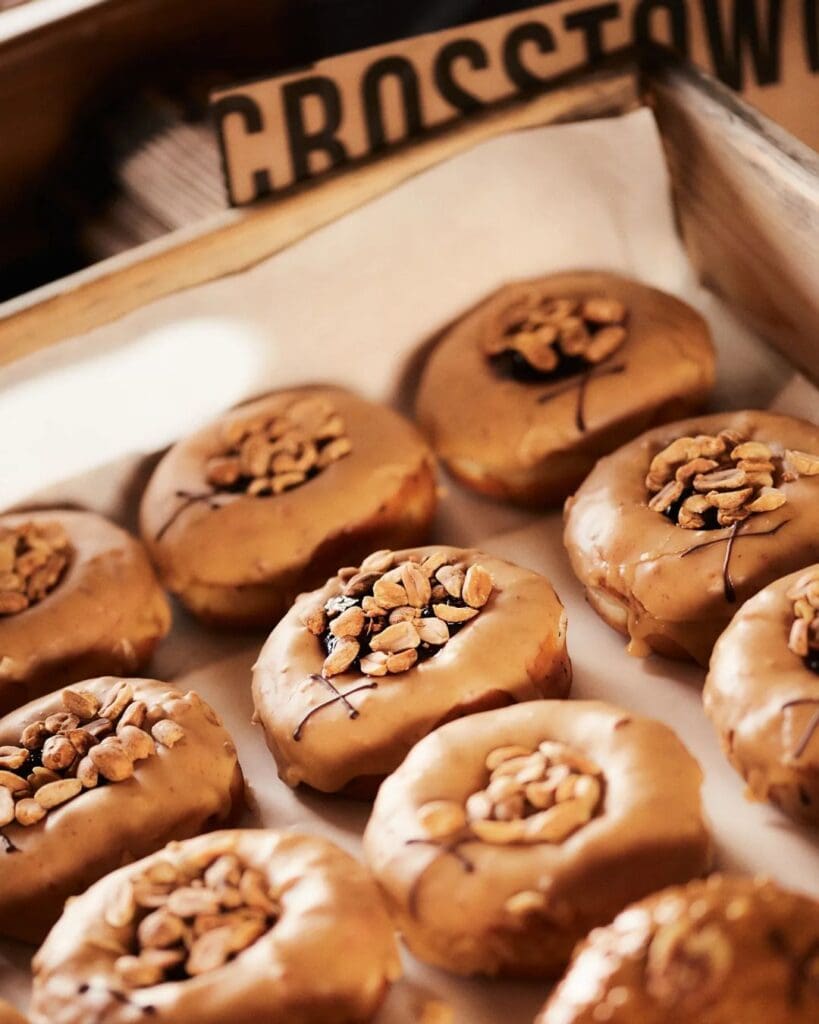 Crosstown is another pilgrimage destination for us whenever we're in London. Since COVID-19, Crosstown has also added nationwide delivery to their offering so, have no fear, wherever you are you can now enjoy a Crosstown Donut. We love the range of choice and seasonal variety on offer and that you can pick up plenty of Vegan options too.
Price range: 💰💰 Six donuts cost around £30
Location: Crosstown has locations across London
Anything Missing?
We're only human here at Taste: Travel Obsession. That means we occasionally get things wrong. If anything here is not quite right or we've missed something that absolutely needs to be included, don't hesitate to get in touch.