When it comes to burgers, there are burgers and there are burgers.
There's nothing more disappointing than getting to a restaurant, ordering a burger, and being presented with something that is dry and underwhelming. You want something fresh, juicy, and full of flavour!
I've eaten my way through more than my fair share of burgers in London – so you don't have to!
Here are some of my absolute favourite burger spots in London:
Bleecker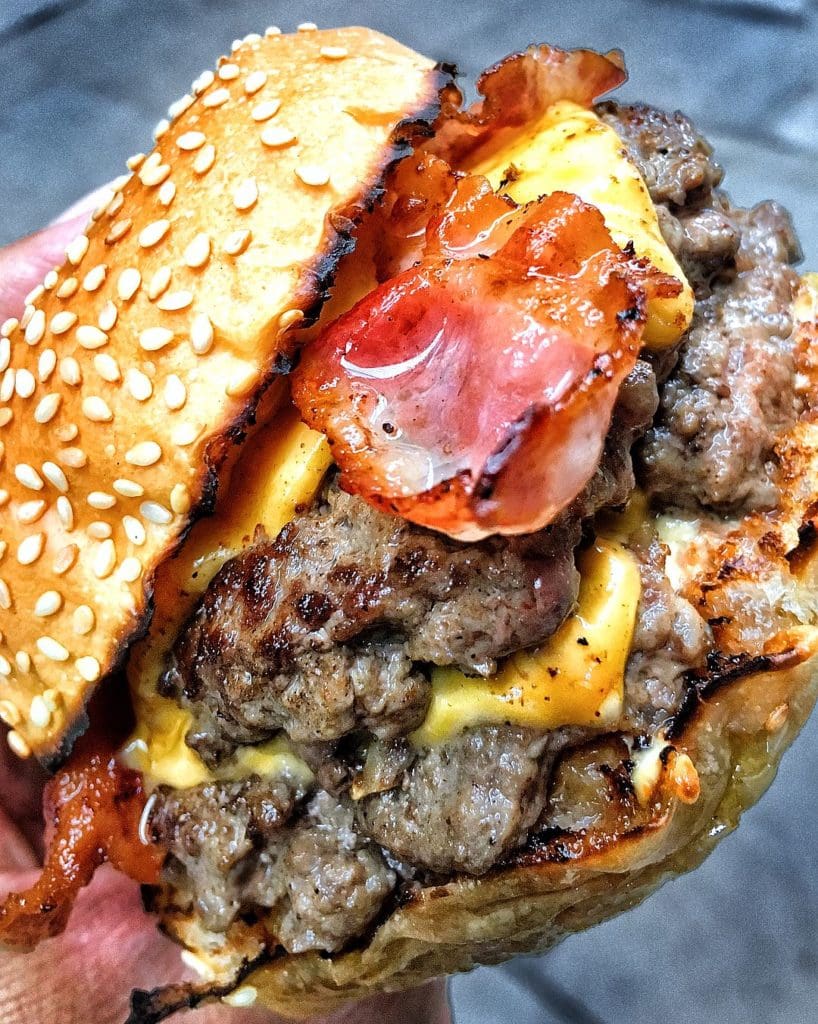 Regarded by pretty much all of my foodie friends as the best burger in London, Bleecker is a banger.
Bleecker have several locations around London as well as extensive delivery coverage on Deliveroo.
Expect an exceptionally juicy patty that is cooked to perfection – I recommend the cheese and bacon burger because, well, it's got everything; flavour, texture, American cheesy goodness! Yum!
For the blue cheese lovers their "Blue Burger" comes highly recommended.
Don't forget to grab one of their signature shakes whilst you are there, you won't be disappointed.
Shake Shack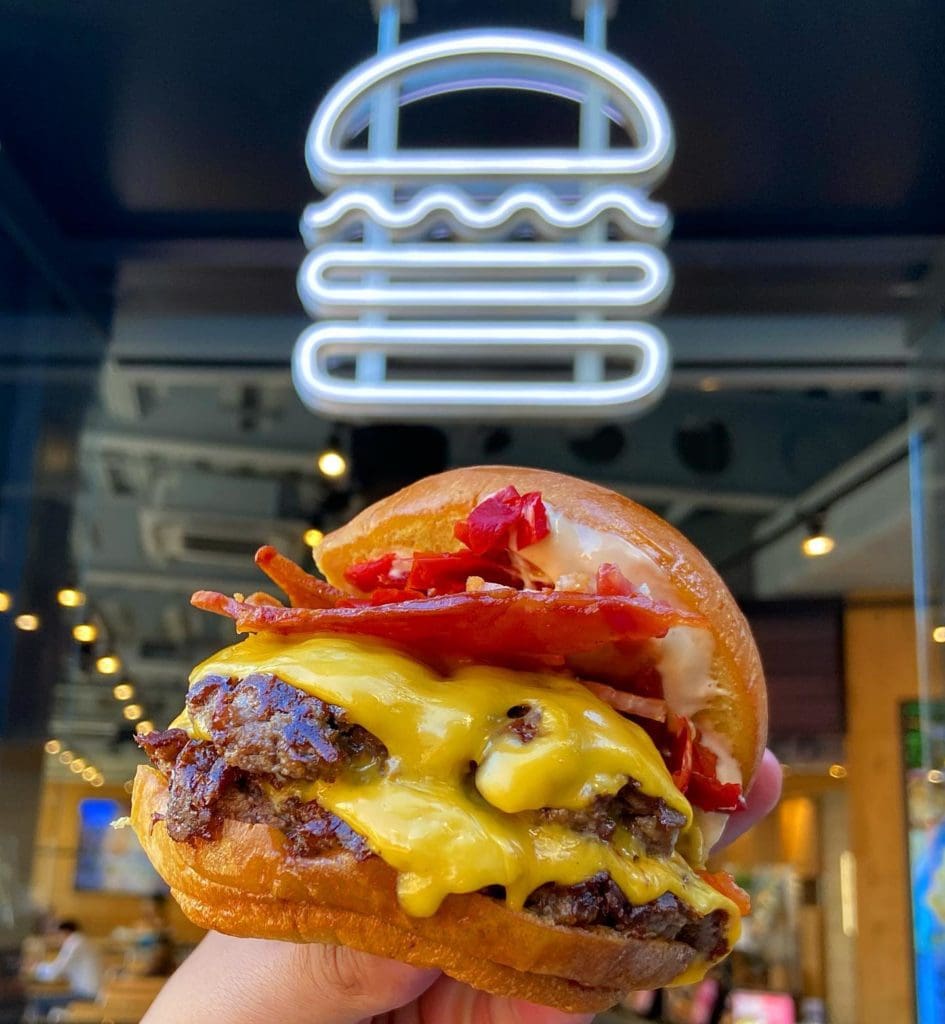 A firm favourite of mine and an absolute must when I am visiting London – Shake Shack have a number of locations throughout the city as well as great representation on Deliveroo.
So – yes – Shake Shack is a well-known chain, but that doesn't mean the food (and drinks) aren't spectacular.
This import to the UK from USA is such a welcome addition to the food scene in London.
As well as the amazing regular menu there are seasonal specials and collaborations that you don't want to miss!
My favourite menu items are the SmokeShack Burger, the Black & White Shake, and of course, their incredible Cheesy Crinkle Cut Fries!
Add this to your London food tour list – you won't be disappointed.
Patty&Bun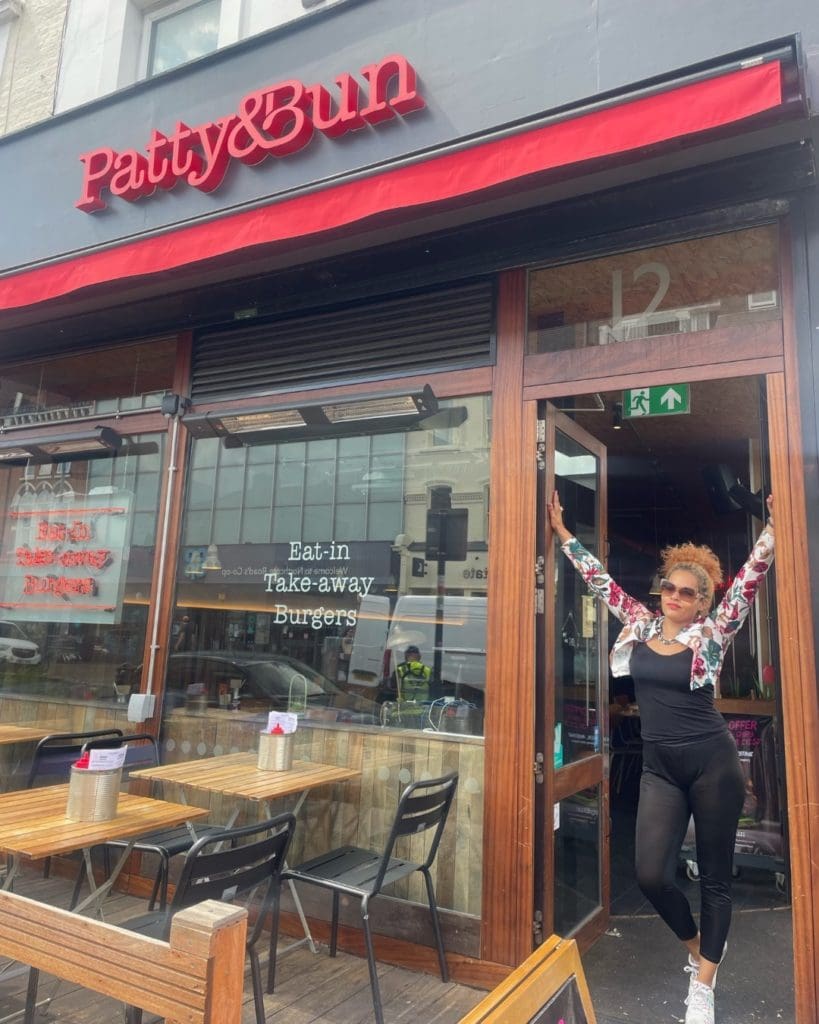 Also highly regarded as having some of the best burgers in London, Patty&Bun is definitely one to add to the list.
They have a range of exciting burgers with an incredible list of toppings as well as some truly irresistible sides! I mean, what's not to love about Cheese Balls with Hot Sauce and Brisket Loaded Chips!
There are locations scattered around London as well as great delivery coverage on Deliveroo.
Honest Burgers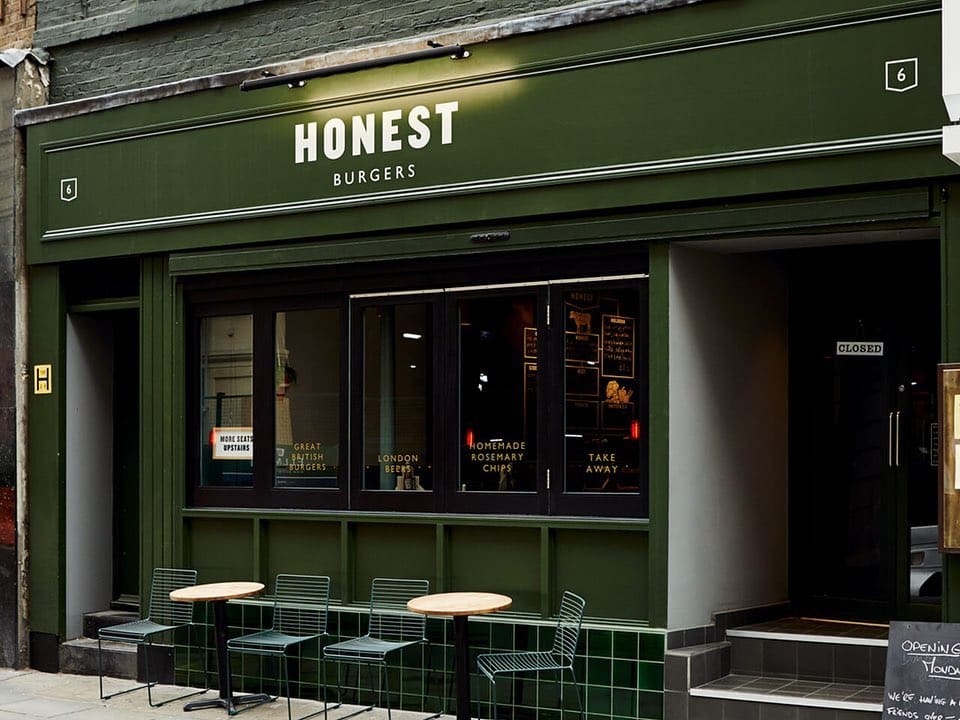 A seriously fun expression of the humble burger in London, Honest Burgers boast a number of restaurants around the city as well as extensive coverage on Uber Eats.
Famous for their special collaborations, crispy onion rings, and shakes served in vintage milk bottles – this is a great spot for getting your burger fix in London!
One thing I love is Honest Burgers interest in regenerative farming and being really thoughtful about sourcing their ingredients.
Other Notable Burger Spots in London
Missing Something?
Have we missed an incredible spot that should be added to this guide? Get in touch and let us know!