There's this huge myth that you can't eat well in London on a budget. As a massive foodie, former chef and London regular, I disagree with that myth and I can prove it.
Not only can you eat just about any cuisine in London on a budget, but I'm going to show you how to do it for £10 or less per meal.
I've written elsewhere about some of my favourite foodie cheap-eat restaurants in London, expect some of those places to feature here.
Cheap Meals in London
Here's how I'm going to break it down. We'll look at a dish, talk about why it's amazing and break down the cost and location so you can go try it yourself.
If that sounds good to you, let's jump in…
Banana Bread: Milk Coffee London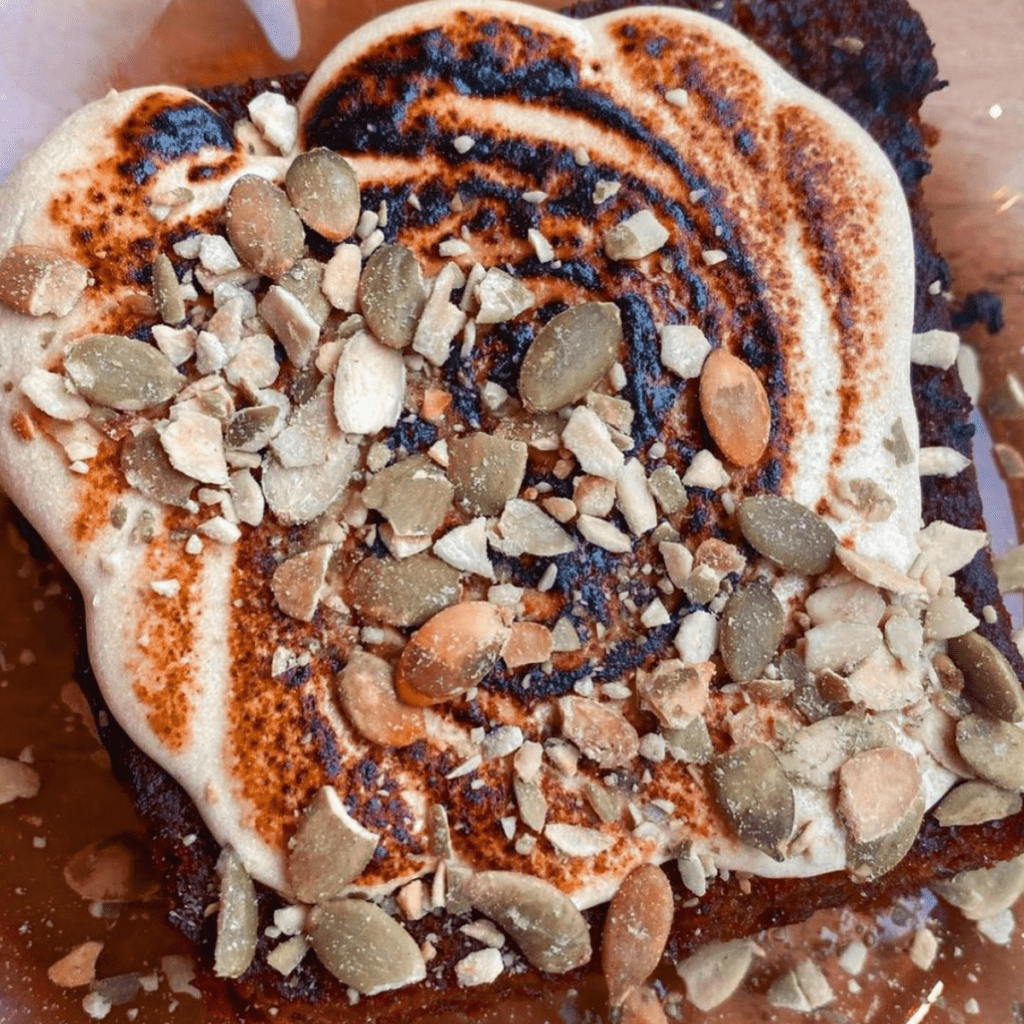 This isn't just banana bread. In fact, it's the reason people flock to Milk in their droves. Served with halva butter (a sweet butter made with tahini) and pumpkin seeds, this makes the perfect breakfast and will leave you with change from a tenner.
Price: £8.40 (at time of writing)
Location: Milk Cafe 18-20 Bedford Hill, Balham, London
Instagram: @Milkcoffeeldn
Chargrilled Pork Banh Mi: Hop Vietnamese Kitchen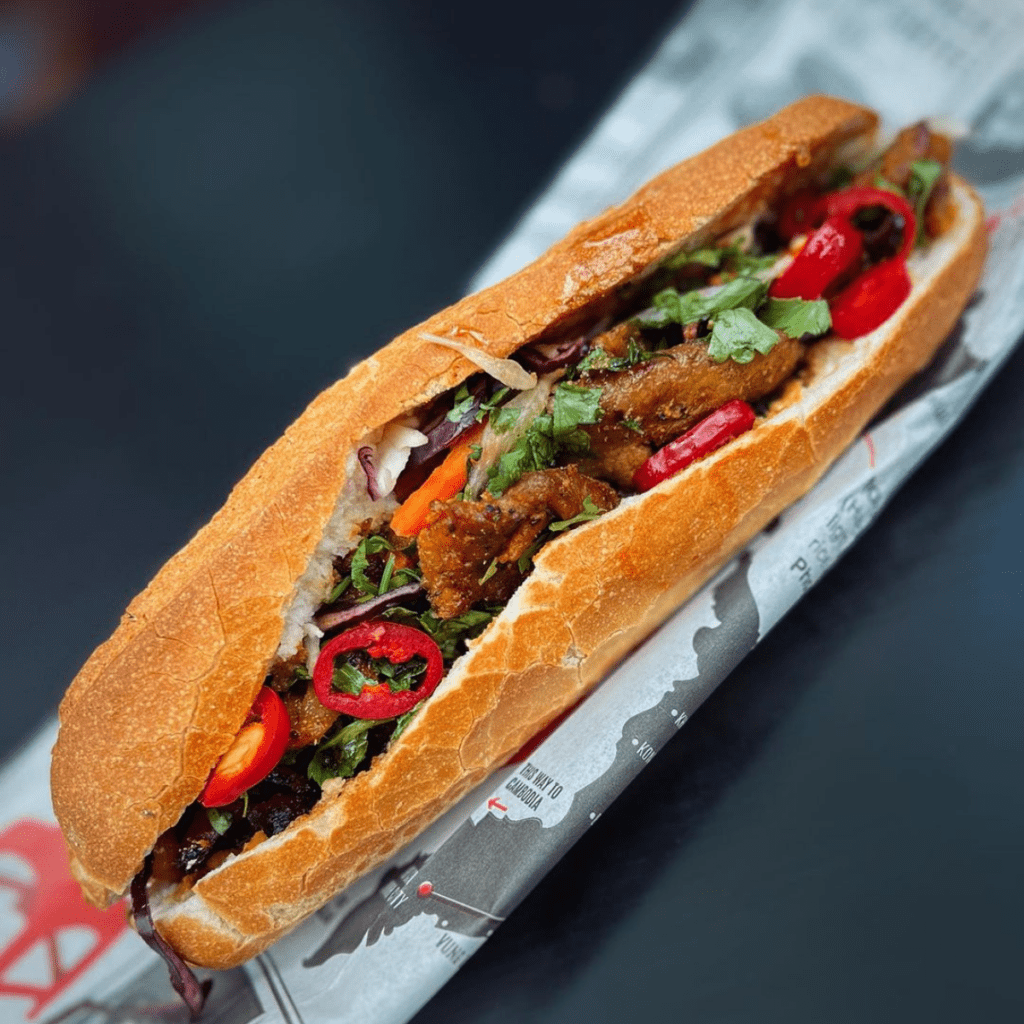 Who doesn't love a Banh Mi? Meaty, sweet/sour with a touch of spice. Basically, all the good stuff. HOP do a phenomenal Banh Mi. Practically everything on their menu could find its way onto this article however, the Banh Mi is my personal favourite on their menu.
Chargrilled, honey-glazed pork makes the bulk of this tasty treat with sriracha mayo, herbs, veg and pickled carrot to boot. Om nom nom.
Price: £8.45 (at time of writing)
Location: Across London (see website)
Instagram: @hopvietnamese
Chicken Paitan: Marugame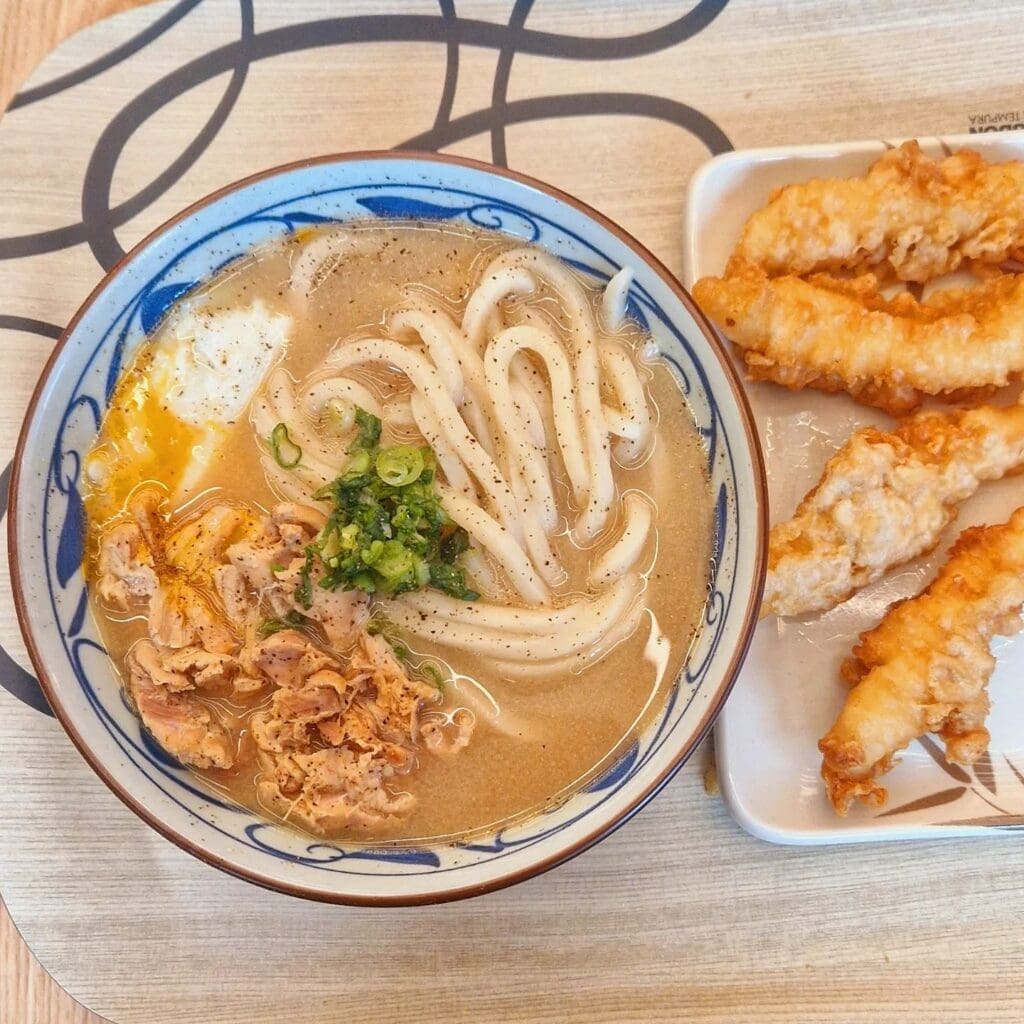 Thick, fresh udon noodles, deep and rich broth, perfectly tender chicken and a gooey egg. Tell me that doesn't sound incredible. Marugame specialises in udon dishes and many come in at a reasonable price tag however, the Chicken Paitan wins out for me.
This is proper comfort food and feels super indulgent without having a massive impact on the waistline. Win/win if you ask me.
Price: £9.95 (at time of writing)
Location: Venues across London (see website)
Instagram: @marugameuk
Claypot Glass Noodles With Pork Belly and Brown Crab Meat: Kiln Soho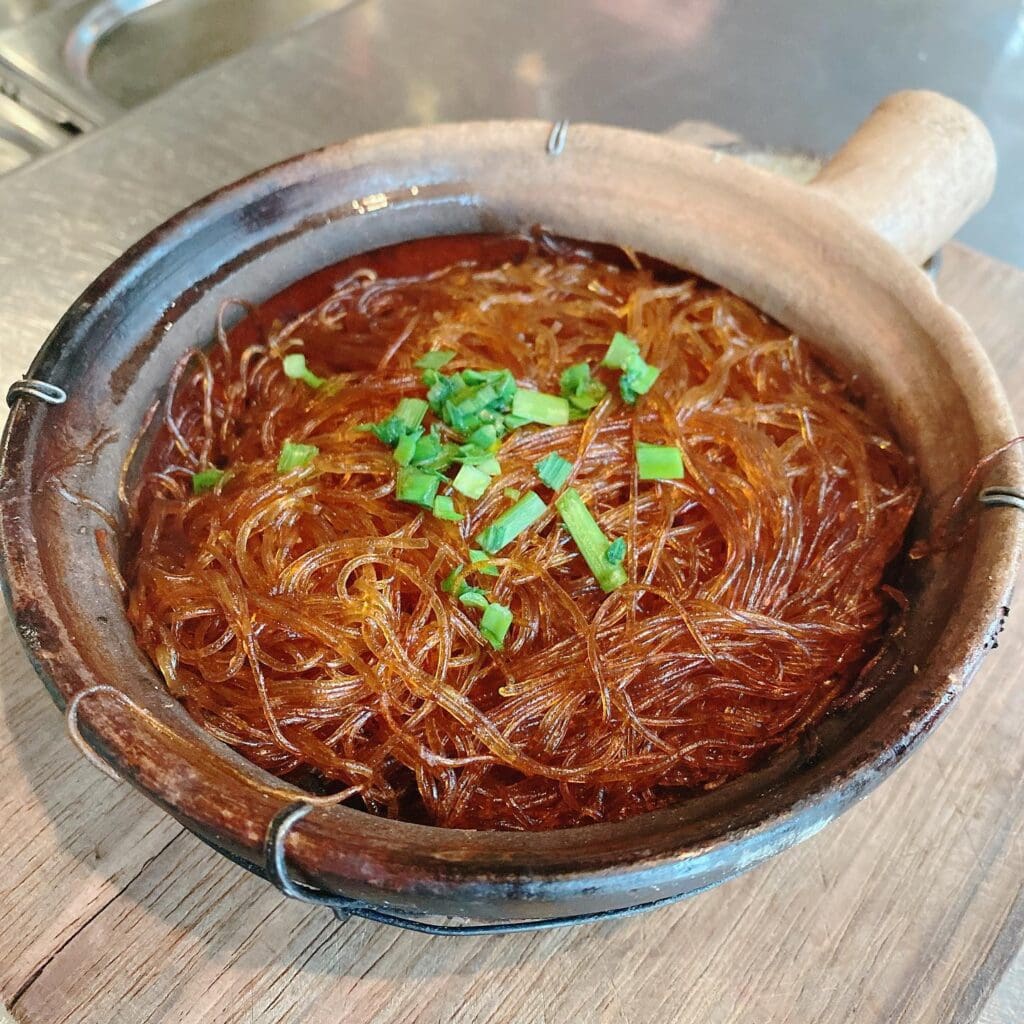 Kiln is an exciting place to eat. Not only are their dishes extremely affordable but, it's also such a vibe to hang out at Kiln. They cook over charcoal and the place is distinctly for foodies. You won't find your everyday diners here, it's for those who obsess over their food and love attention to detail. These noodles are smoky and rich, choc full of flavour. If you've got a bit of spare cash, we also recommend their sister restaurant in Shoreditch: Smoking Goat Bar
Price: £7.85 (at the time of writing)
Location: 58 Brewer St, London W1F 9TL
Instagram: @kilnsoho
Bacon Cheeseburger: Bleecker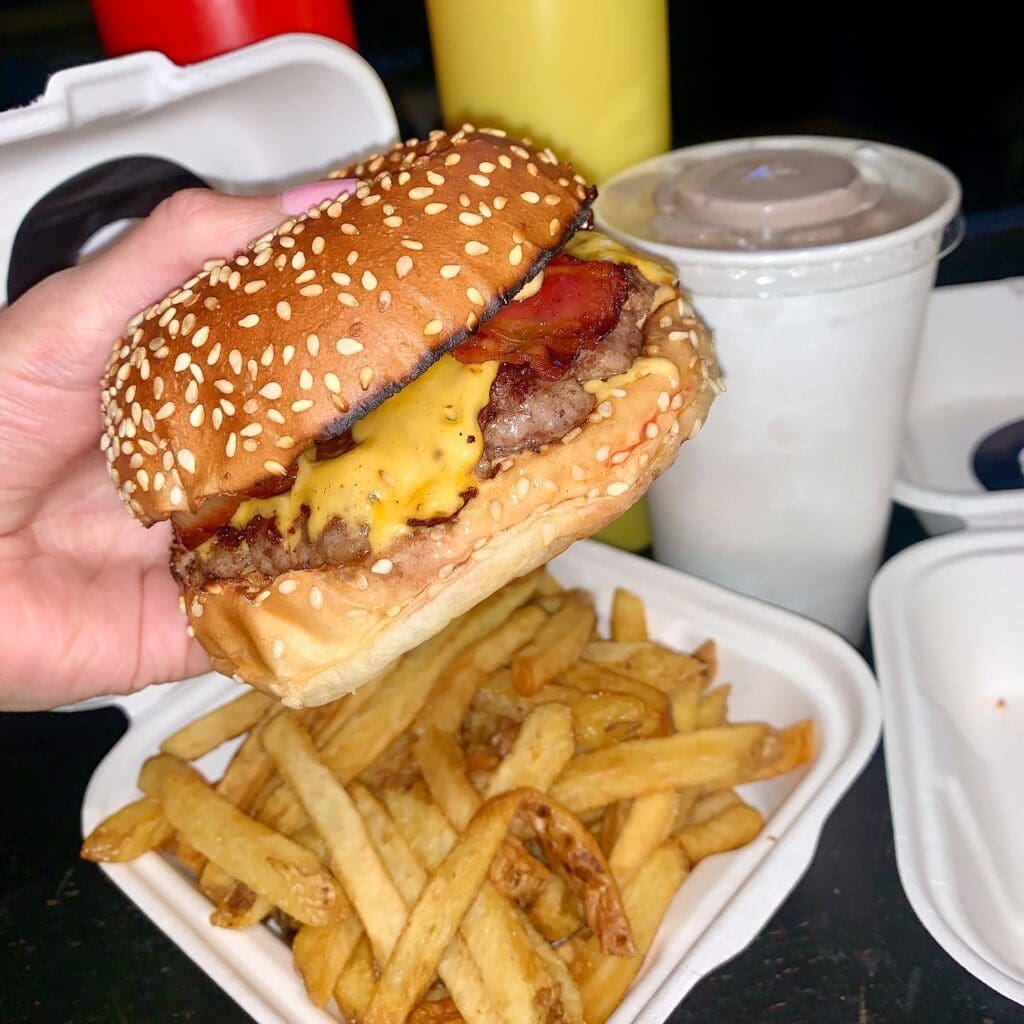 Arguably the best burger in London. A super tender smash burger with tonnes of gooey cheese and perfectly crisped bacon makes this burger special. It's really juicy and literally melts in your mouth. If you fancy splashing out, we'd highly recommend washing it down with one of their 'black and white' milkshakes.
Price: £9.50 (at time of writing)
Location: Spitalfields Market, Victoria, Westfield and Bloomberg
Instagram: @bleeckerburger
Hong Kong French Toast with Cheese and Peanut Butter: Wun's Tea Room & Bar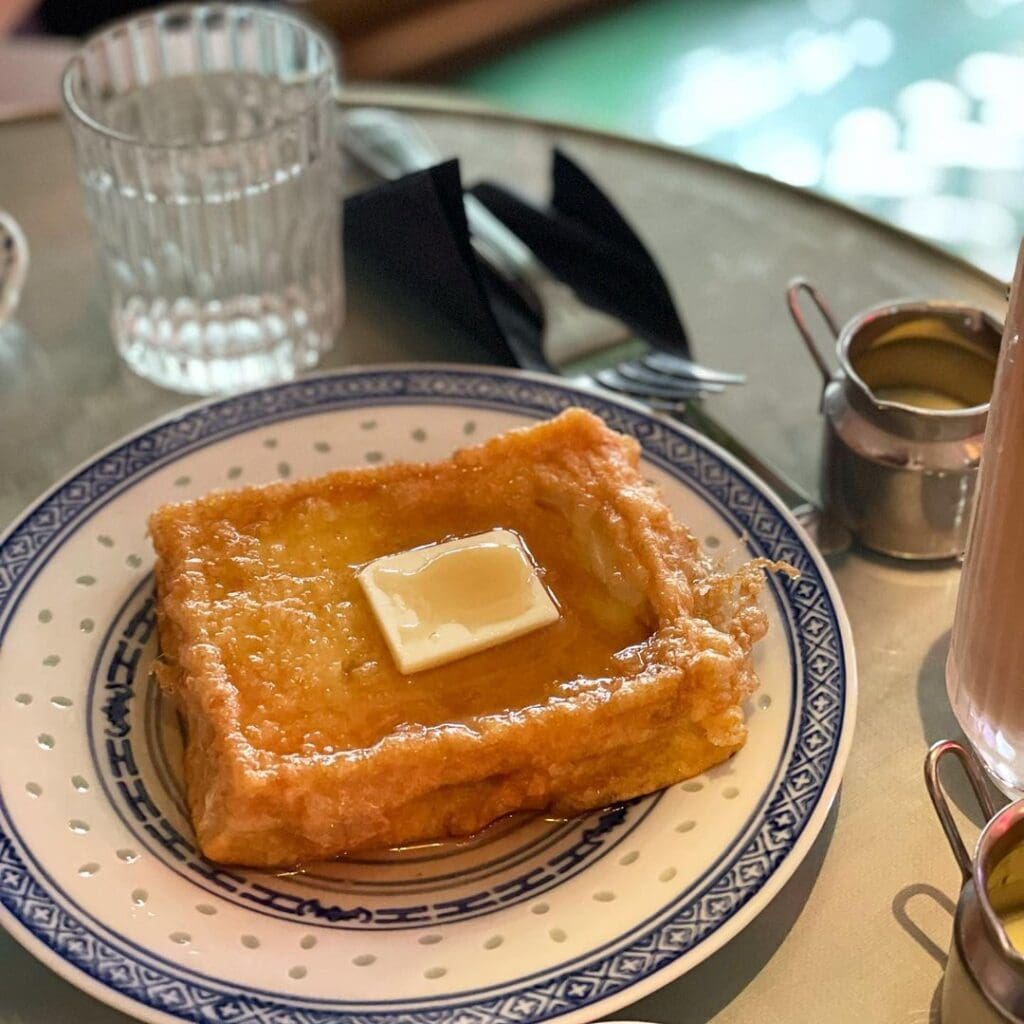 Wun's Tea Room is one of my favourite spots in London. From its heady, 1800s opium den vibe (in a decadent kind of way, not grimy) to its incredible menu, Wun's is special. We love just about everything on the menu here (and if you've got more than a tenner to spend we would highly recommend the Iberico Char Siu with Spiced Sugar Skin OMG). The HK toast just hits differently though. Cheesy as heck, super buttery and has a lovely peanut butter flavour to hold it all together. If you can only pick one thing from this article, make it this!
Price: £9.50 (at time of writing)
Location: 23 Greek Street, W1D 4DZ
Instagram: @wunstearoom
Salt Beef Beigel: Beigel Bake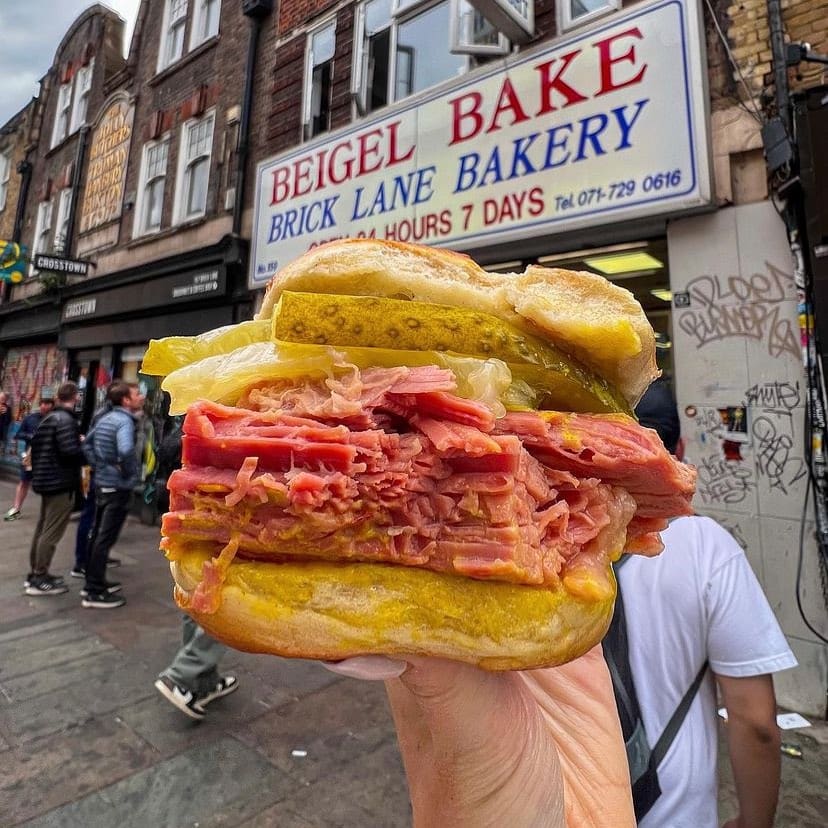 Beigel Bake is a London institution. Going strong on Brick Lane since 1974, this place is no-nonsense and super affordable. With 24/7 opening, you're never going to be without either! We've remarked on this before but, there's always a queue at Beigel Bake, that's telling of how damn good this is. Salty, beefy, lovely punch from the mustard and incredibly fresh, pillowy beigels make this dish a firm fave of mine.
Price: £8.18
Location: 159 Brick Ln, London E1 6SB
Instagram: @beigel_bake
Minced Beef With Holy Basil and Fried Egg: Speedboat Bar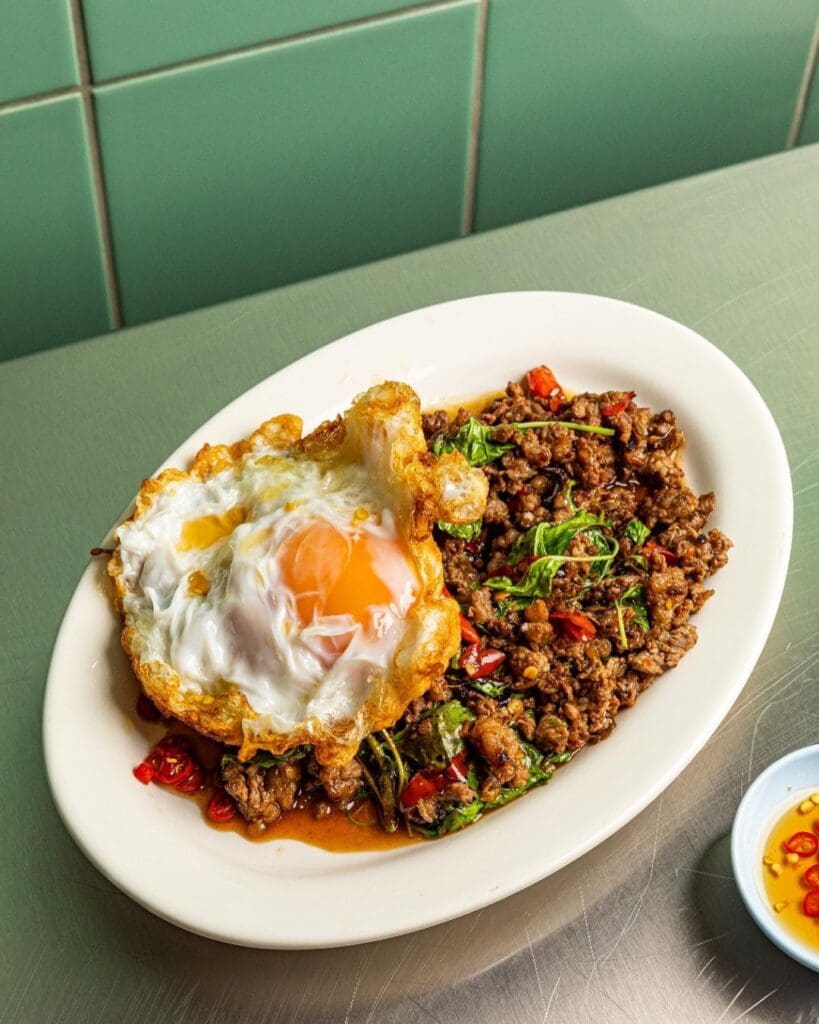 Monday-Weds lunchtime at Speedboat Bar is very special. They run their famous "lucky number 9" Lunch. There is a range of inspirational dishes you can get for £9 a pop. This dish tops the chart in my opinion though. Thai food at its best, simple and delicious 👌
Price: £9
Location: 30 Rupert St, London W1D 6DL
Instagram: @speedboatbar
Fried Chicken Bao: Bao London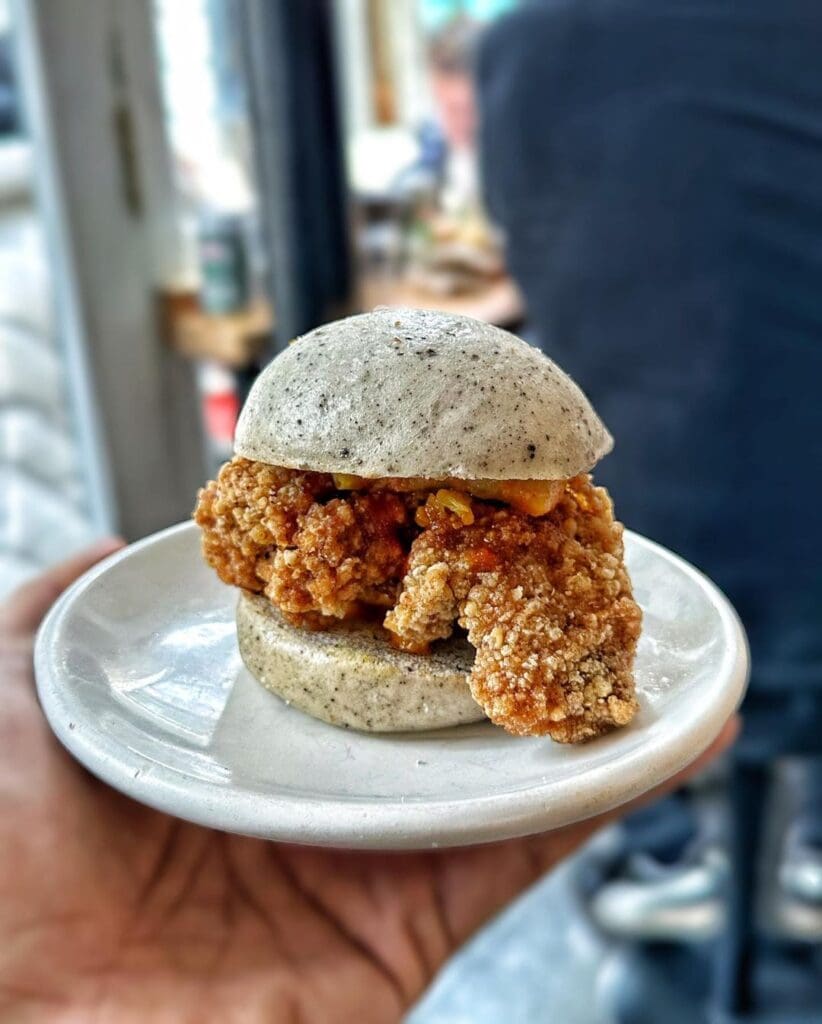 We're really into Bao. Their aesthetic is incredible and we love that, across their London locations you can get something a little different in each venue. One thing you'll see flying off the shelves at each venue though is this fried chicken bao. Just look at it, absolutely immaculate.
Price: £6.75 (at time of writing)
Location: Venues across London (see website)
Instagram: @bao_london
Kejriwal: Dishoom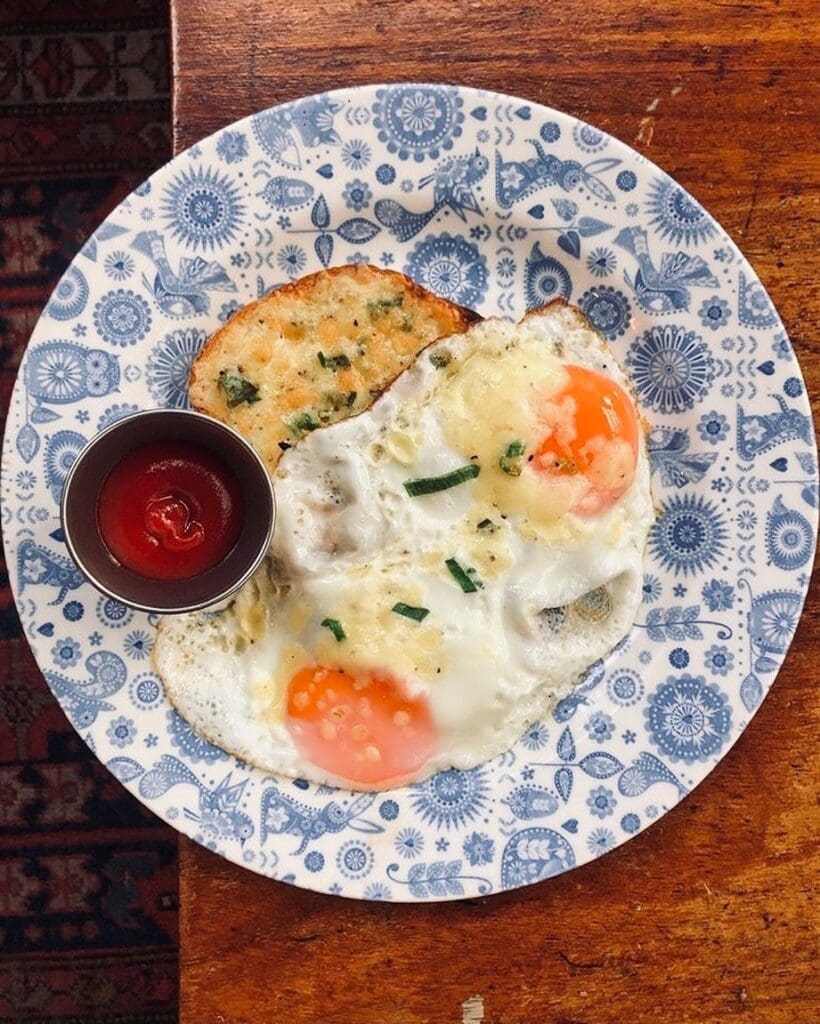 Perfectly fried eggs (sunny side up of course) on top of beautiful chilli cheese toast. This Dishoom breakfast staple is something I return to time and time again. Such a spectacular dish, the perfect way to start any London food adventure.
Price: £9.90 (at the time of writing)
Location: Restaurants across London (see website)
Instagram: @dishoom
Is everything good?
I'm a human being. I'm not an AI bot. Occasionally I make mistakes (less frequently than the bots though lol). If you spot anything that doesn't look quite right, please get in touch.