What's not to love about a bottomless brunch? It has slowly become a national pastime. In days gone by it was all about the hen-do's but now, thanks to increased demand, just about any occasion warrants a boozy brunch.
For the uninitiated (where have you been hiding?), a bottomless brunch is a meal where unlimited drinks are included in the price. Typically, you get around the 90-minute mark to finish your brunch, and venues vary on what food is available.
We love a bottomless brunch at Taste: Travel Obsession because it's the perfect excuse to catch up with friends and sample a range of great drinks and foods.
Our Picks for Bottomless Brunch in Swansea:
The foodie scene in Swansea deserves to be on your radar whether a local or not. Especially around the bay, we've found Swansea to be a haven for the serious foodie.
We've put together this guide from our perspective as foodies. We love good food (especially when accompanied by unlimited drinks) and wanted to champion that side of Swansea. If you're after box standard food and cheap booze, this guide won't be your vibe.
Bar37 (Formerly Verve37)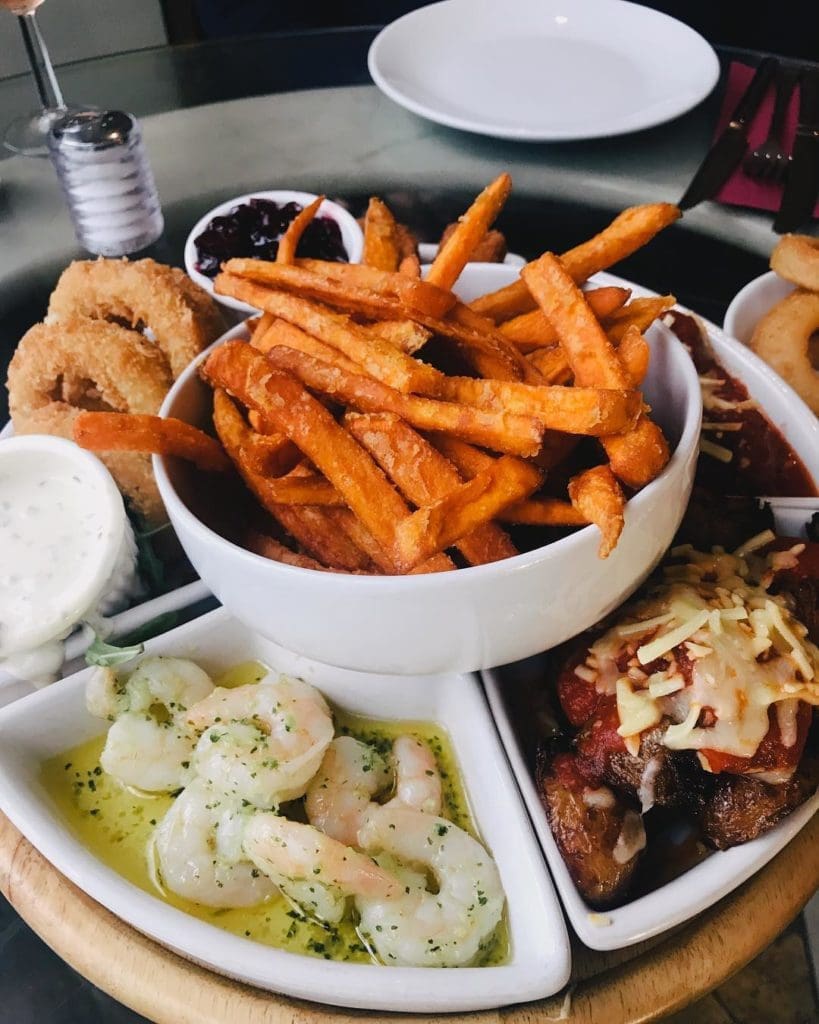 Most locals still refer to this as Verve37. However, recently they've changed their name to Bar37 to focus on excellent drinks. But, foodies need not be disappointed because they've collaborated with an amazing kitchen team called Kokodoo. Kokodoo specialise in Korean fried chicken (you HAVE to try this) and offers some other amazing bits alongside.
Bar37's bottomless brunch comes in 2 options depending on how long you need and how hungry you are. Both options allow you to choose from the tapas menu or the main meals menu so there's tonnes of choice. Our favourite dishes on the menu are sticky soy chicken bites (they also do cauli bites for vegans), Halloumi fries, and honey-glazed Korean fried chicken (SO good). Their drinks offering includes the usual favourites of Prosecco, pitchers of Sex on The Beach, Blue Lagoon pitchers etc., alongside beers, ciders and some more funky cocktails.
Cost: Option 1 – 2x Tapas items with a side or 1 main menu item (1.5hrs) £28.95 per person, Option 2 – 3x Tapas items with a side or 1 main menu item (2hrs) £37.95 per person
Location: Bar37, 37 Uplands Crescent, Uplands, Swansea, SA2 0NP
When: Tuesday-Thursday 4pm-10pm (kitchens close at 9pm), Friday-Saturday 12am-11pm (kitchens close at 10pm), Sunday 12am-10pm (kitchens close at 9pm)
The Grand Hotel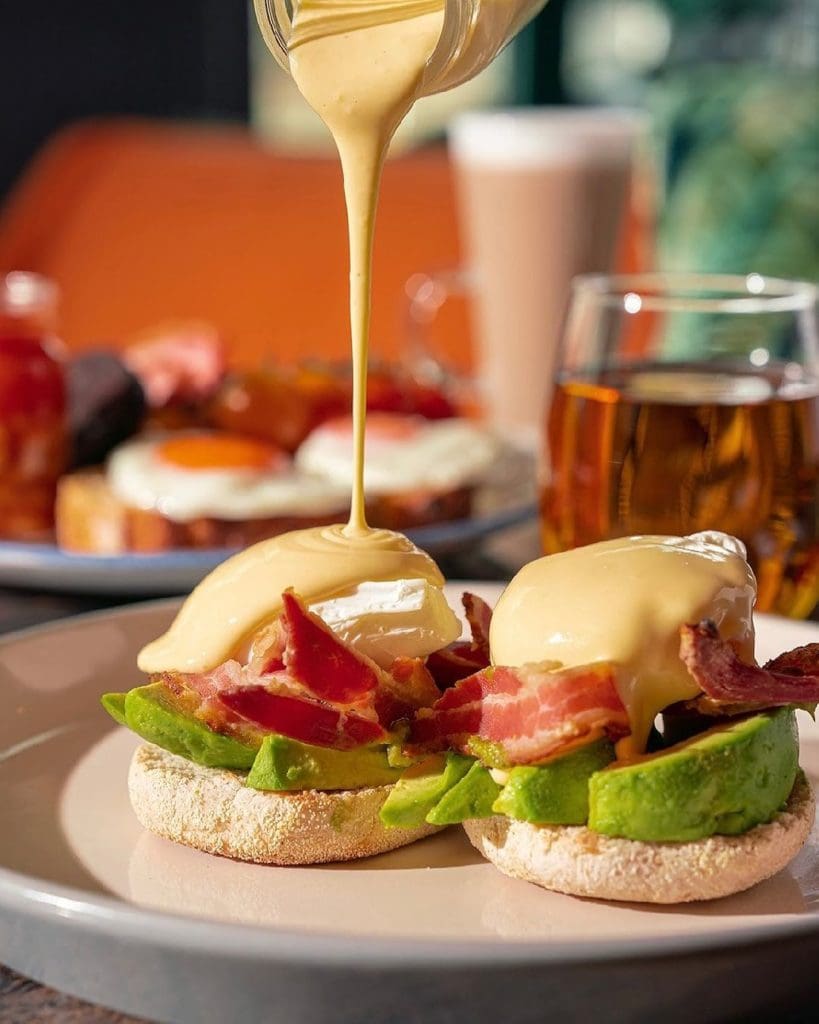 The Grand Hotel is Swansea's place to be if you want our opinion. The setting is perfect (and we've spotted the odd celebrity here from time to time – hello Johnny Depp). Their approach to bottomless brunch is a classic one, take anything from the brunch menu and add unlimited drinks (you are limited to the same drink throughout though and your whole party is limited to that drink). We highly recommend you try the Milky Bar french toast while there, it's insane!
Cost: Prosecco or Sangrias are £25 per person (on top of your brunch option), soft drinks are £15 per person (again, in addition to your brunch option)
Location: Grand Hotel Swansea, Ivey Place, High Street, Swansea, SA1 1NX
When: 10am-4pm Monday-Saturday, 10am-12pm Sunday
Founders and Co.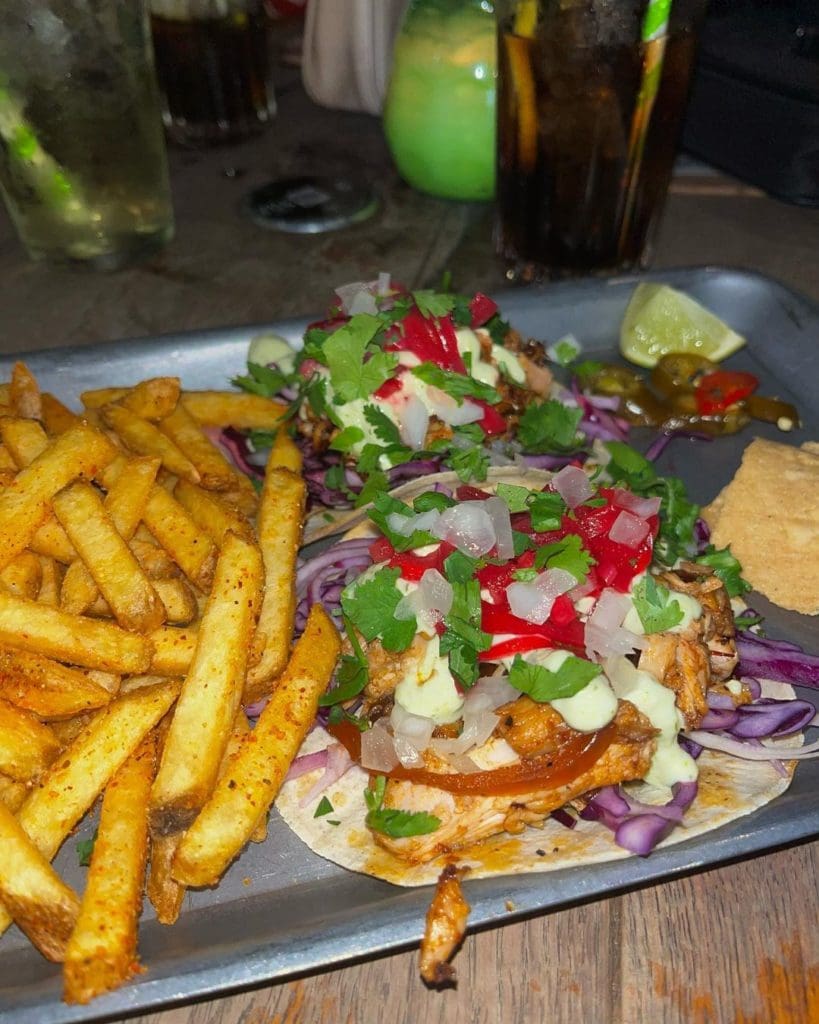 Whenever the Taste: Travel Obsession team are in Swansea, we go to Founders and Co. No questions asked. This place is totally different. It reminds us of places like 7 Dials Market in London, a number of awesome foodie venues all under one roof. When you go for bottomless brunch here, your food options are VAST.
You can eat anything from fat-off burgers to naanwiches, burritos and loaded fries. Drinks options range from the classics to some exclusive Founders and Co. Cocktails and mocktails (we love the Founders Punch).
Cost: £31.95 per person (or £24.95 per person if having mocktails)
Location: Founders and Co. 24 Wind Streer, Swansea, SA1 1DY
When: Monday-Sunday 12pm-3pm
Anything Missing?
We're foodies at heart here at Taste: TO. Because of that, we've not included some places that have bottomless brunch options in Swansea. There are some decent chains offering bottomless brunches in the town if you want a reliable menu at high street prices, we like:
Las Iguanas, Unit A-B, Castle Quarter, Castle Lane, Swansea, SA1 2AH
Pitcher and Piano, 59-60 Wind Street, Swansea, SA1 1EG
Slug and Lettuce,  1-4 Caer Street, Swansea, SA1 3PP
If we've missed an amazing venue that you think we must include, please do contact us, we'll check it out and maybe add it!